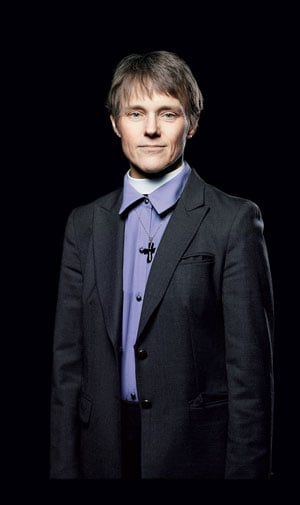 The Seed: I was always drawn to people who were comfortable in their own skin. I didn't have the language for it, but I sensed their integrity as a person. I thought: If I can be like them, I'll have what they have. For a long time I considered becoming an actor. The turning point was when I realized my destiny was wrapped up in who I was.
The First Job: I worked in urban ministry in Arizona. It was the early '80s, so there were a lot of homeless and refugees from the war in Central America. I was good at working with poor people. I really cared about the mission of the Gospel. I knew how to work hard. That gave me courage to go back to my church in New Jersey and say, "I'd love, if you'd accept me, to be a priest."
The Voice: I was leading mission trips to Honduras, still trying to figure out where I fit—there, at the margins of society, or at the center of things. I was on a street in Tegucigalpa and I had this sense—as close as I would say to a word coming to me—that said: Go back to your country and be with your people.
The Title: Bishops are elected in our Church. Some of the trappings come right away, even the respect. Then there's the process of earning it. My biggest job now is to understand the communities I'm called to lead. This country is changing so fast, but we're not going to bully ourselves into this future. It's going to be a transformation that comes through slow, steady work.
This article appears in the July 2014 issue of Washingtonian.