Twenty years in business is no small feat for a restaurant, especially in the competitive world of fine dining. The Oval Room marks its two-decade anniversary this fall, and looks fresher than ever thanks to a million-dollar renovation and new menus from chef Tony Conte. After a temporary closure, restaurateur Ashok Bajaj's revamped eatery reopens Monday.
Designer Martin Vahtra of New York's Projects Design Associates is behind the look, as well as the aesthetic of other Bajaj restaurants such as Rasika West End and Nopa. Unlike some other eateries adapting to current times, you'll still find white tablecloths and proper stemware (no Mason jars here). The livened-up interior boasts a white marble bar, dangling theatrical lights, and a painting from artist Jennifer Bartlett.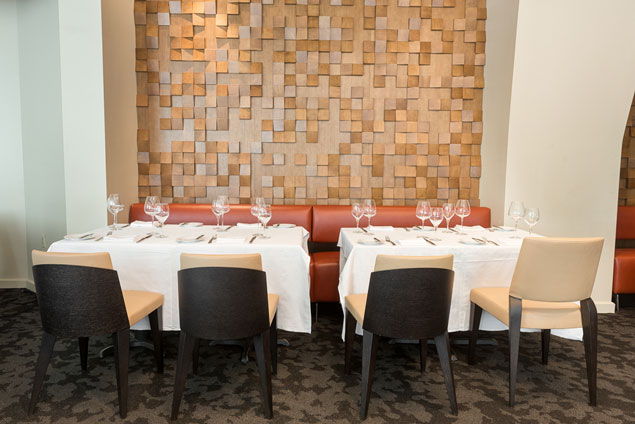 On the dining side, Conte continues to turn out creative dishes on new à-la-carte and prix-fixe menus. Lunch guests can grab a $20 meal from the bar menu, which includes a glass of wine (or nonalcoholic beverage), dishes such as salmon with corn raviolo and fried ginger, and sorbet. Set dinner menus include a four-course selection for $60, or $90 with wine pairings from sommelier Alek Milford. Those looking to design their own meal will find plenty of options, from a section of raw appetizers—think yellowfin tuna with bonito ranch—to heirloom tomatoes with nori dressing, rockfish in a spiced broth with shrimp dumplings, and a butter-roasted strip steak with blue-cheese gougères.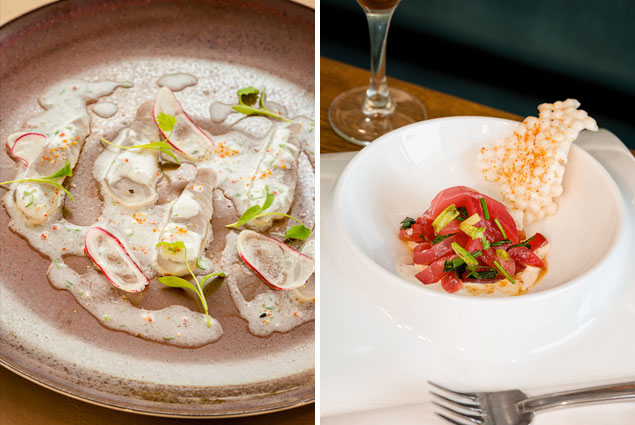 The restaurant's interior isn't the only place to experience changes. A 35-seat patio is set with new furnishings, and serves happy hour from 5 to 6:30 Monday through Friday. All drinks are poured at a 20-percent discount, meaning you can sip a bubbly Lady Michelle cocktail for $9.50 and snack on duck confit tater tots while overlooking the White House grounds.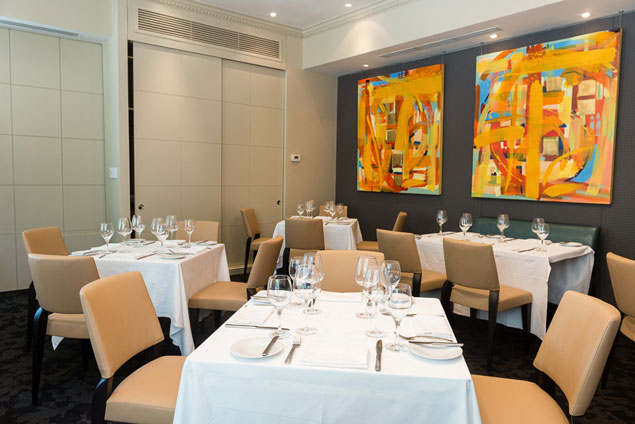 Find Anna Spiegel on Twitter at @annaspiegs.