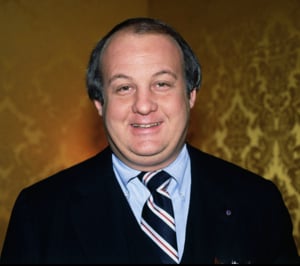 The death this week of James Brady—the White House Press Secretary who was critically wounded in the 1981 assassination attempt on President Ronald Reagan—will be investigated by the Metropolitan Police Department as a homicide, a DC police source tells Washingtonian.
Brady, 73, died in Alexandria on Monday and underwent an autopsy at the Office of the Chief Medical Examiner of Virginia. Virginia officials then turned their findings over to DC authorities, the medical examiner's office says.
The homicide finding means that would-be assassin John Hinckley Jr. could be charged with Brady's murder more than 30 years after the shooting outside the Washington Hilton in Dupont Circle. Brady took a bullet to the head and was left with permanent brain damage, short-term memory loss, and partial paralysis that forced him to rely on a wheelchair for the rest of his life.
Hinckley, who now resides at St. Elizabeths Hospital for the mentally ill, in Southeast DC, was found not guilty by reason of insanity in his 1982 trial for his assassination attempt. Now 59 years old, Hinckley has been permitted to leave the hospital—with a Secret Service tail—to visit his elderly mother in Williamsburg, Virginia. Last December, a federal judge ruled Hinckley could spend up to 17 days a month outside the hospital.
Find Benjamin Freed on Twitter at @brfreed.