Are you a local health, nutrition, or fitness expert with a love of food? Keep a food diary for us! E-mail wellbeing@washingtonian.com for details.
Deborah Brooks is the author of the healthy living blog Confessions of a Mother Runner and the mother of two teenagers. She also "runs" the McLean chapter of the nationwide running club Moms Run This Town; coaches Girls on the Run, a program to get young girls active; and serves as a Rock 'n' Roll Race Ambassador for the DC series.
A lifelong vegetarian, Deborah strives to eat healthy, well-balanced meals full of vegetables and protein. She tries for five small meals a day, typically cooking for her family and herself during the week and reserving meals out for the weekend. She also works out six times a week—including plenty of running, of course.
Thanks to her balanced meals and her activity level, Deborah says she doesn't feel the need to count calories or weigh herself frequently. Keep reading for a look at her typical diet—and some of her go-to recipes.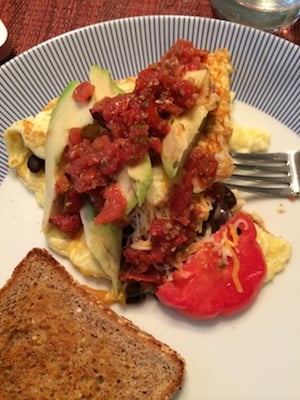 Breakfast: Omelet with two egg whites and one egg with tomatoes, black beans, half an avocado, a sprinkle of shredded cheese, and homemade salsa; one piece of Ezekiel sesame bread with Smart Balance spread; coffee; and sparkling water. "Today I'm doing an hour and a half of high-intensity kickboxing and strength-training, so a healthy breakfast is important."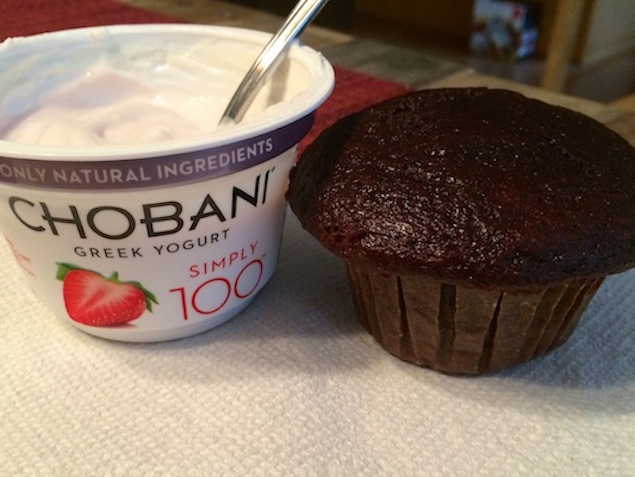 Pre-workout snack: Homemade chocolate protein muffins (see Deborah's recipe), Chobani 100 yogurt, and water. "I drink mostly SmartWater and homemade sparkling water."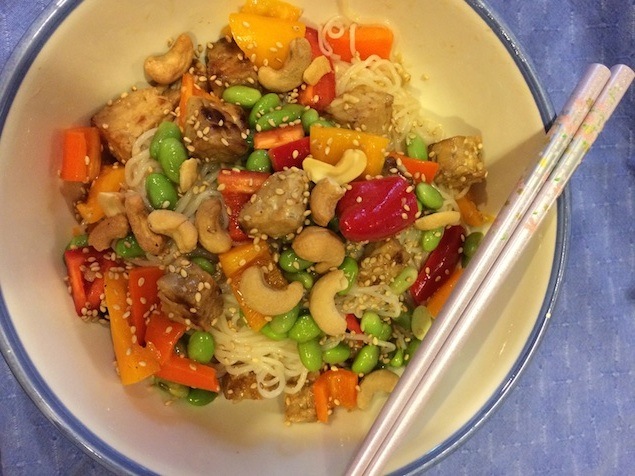 Lunch: "I'm completely starving after my workout and need to replenish with carbs and protein. I am newly obsessed with tempeh for protein, so I created this tempeh, rice noodle, edamame salad [see Deborah's recipe]. This was my biggest meal of the day and really filled me up post-workout."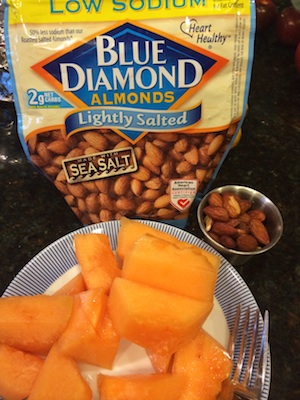 Afternoon snack: Low-salt almonds, a plate of cantaloupe, and sparkling water.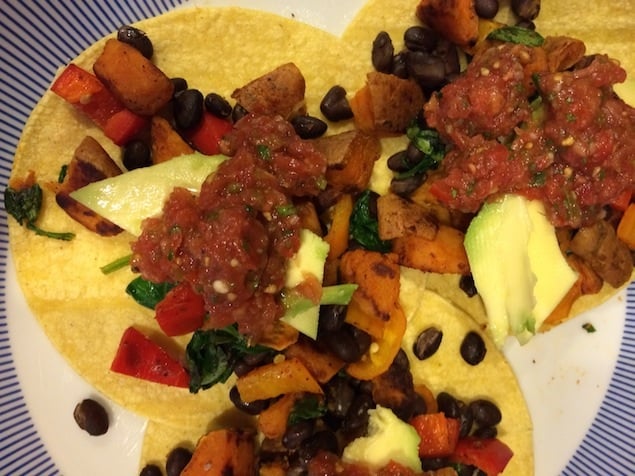 Dinner: Black bean, sweet potato, and veggie tacos on corn tortillas with half an avocado and salsa.
Dessert (not pictured): Four Hershey's Kisses. "No one's perfect! I need a little chocolate every day, and this does the trick for me."
The Food Diaries series is intended to be inspirational and is not an endorsement of each individual's diet.