For Rustic Beauty
Lauren Liess & Co.
776-A Walker Rd., Great Falls; 571-926-7825
The studio/boutique of interior designer and blogger Lauren Liess reflects her clean, restrained aesthetic. Bright with rustic beamed ceilings and creaky wooden floors, the store stocks a mixture of estate-sale scores and new pieces. We found an antique camera tripod turned lamp next to a midcentury Belgian leather-and-wood armchair, while other nooks housed nature-inspired pieces such as cowhide rugs and baskets of turtle shells. A solid selection of textiles includes throw pillows fashioned from antique grain sacks, a wall of neutral bed linens, and samples of Liess's own patterned textile collection.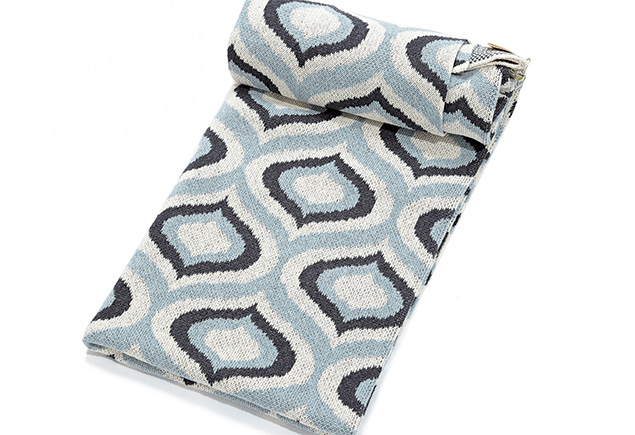 $165, Recycled-cotton throw at Regan & Meaghan | Photograph by Jeff Elkins.
For Big Spenders and Label Lovers
Nest 301
11416 Rockville Pike, North Bethesda; 301-231-5600
This airy showroom is the only local store to carry such chichi brands as Fendi Casa (the Italian home-decor line is sold at just four stores nationwide), Matsuoka, Turri, Selva, and Giorgio Collection. Pieces range from traditional to modern, though most are large-scale (oversize pendant lamps, dining-room tables for eight)—and come with large-scale prices. We saw a glass-top dining table for $10,000 and a leather-and-lacquered-wood sofa for $26,000.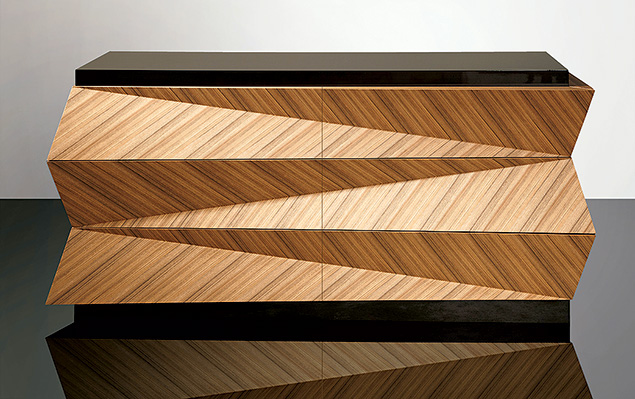 $9,264, Matsuoka Origami chest at Nest 301.
For Midcentury Fanatics
Peg Leg Vintage
9600 Baltimore Ave., College Park; 301-477-3423
Peg Leg Vintage stands out—and not only because it's painted lime green and orange. The store's focus on affordable, authentic midcentury-modern housewares means bargain shoppers on their way to Ikea, a mile up the road, are regularly U-turning to see if they can find the real thing here instead. Husband-and-wife owners Chad and Krisi Hora scour estate sales and auctions for the retro goodies that fill their shop—on a recent visit we saw a tomato-red Adrian Pearsall gondola-sofa-and-armchair set, a Svend Madsen teak desk, and a mahogany bar, handmade in Honduras in the early 1960s.
$395, Pair of chrome-and-cork lamps at Peg Leg Vintage | $125, 1960s barware set at Peg Leg Vintage | Photographs by Jeff Elkins.
For Tasteful Elegance
Victoria at Home
1125 King St., Alexandria; 703-836-1960
Opening this Old Town shop was a lifelong dream for Victoria Sanchez. The interior designer had spent years working from a nearby studio; when the space became available, she pounced. The store is filled with classic-glam furniture and accessories such as gilded accent tables, mirrored serving trays, chinoiserie-style garden stools, and dramatic gold lamps from Aerin Lauder. In back, a small staircase leads to a mezzanine where Sanchez works on her design projects—it's carpeted in leopard print, of course.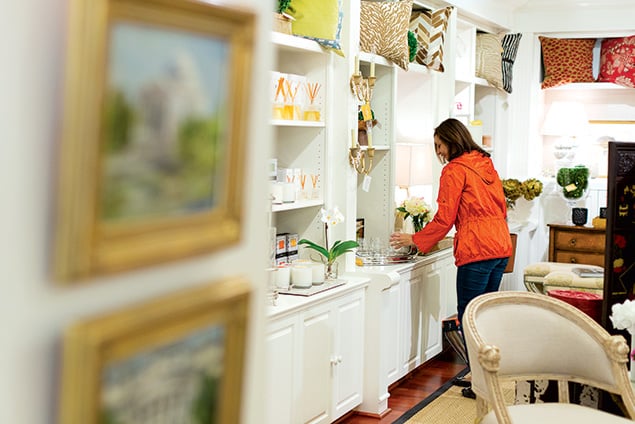 The designer who owns Victoria at Home stocks the store with glam pieces perfect for adding a bit of drama. Photograph by Dan Chung.
For Preppy Types
Regan & Meaghan
4216-B Howard Ave., Kensington; 301-509-1098
While this design shop may lack curbside charm—a neon-pink stripe and painted ga-rage door point you to its entrance, in an alley off Kensington's warehouse district—the sprightly collection makes up for it in spades. Furniture rehabber Meaghan McNamara and interior designer Regan Billingsley put every inch of the space to use as a workshop, studio, boutique, and entertaining space (they host private events and "wine and design" classes). Preppy patterns abound: ikat, polka dots, lobster prints, and plenty of chevrons. Mixed in are fair-trade knit children's toys, pop art, and McNamara's cheerfully refurbished furnishings.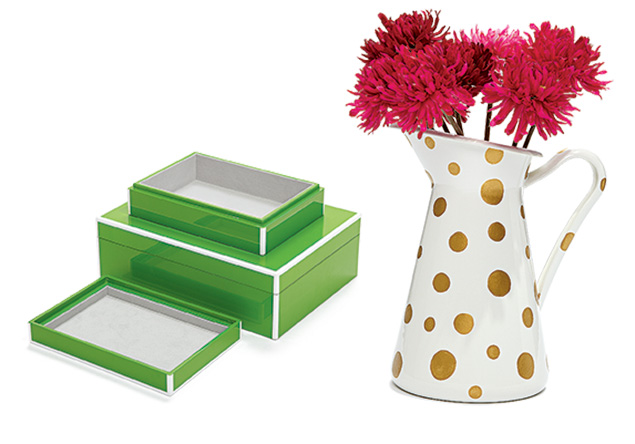 $115, Lacquered box set at Regan & Meaghan | $60, Hand-painted pitcher at Regan & Meaghan | Photographs by Jeff Elkins.
This article appears in the August 2014 issue of Washingtonian.