1. The Anchor Lesli Foster
Age 39, mom to Jordan, 8
You probably recognize this familiar face. As one of WUSA9's weeknight anchors, Lesli Foster pops up on television screens across the region to report on consumer issues and local news. A Detroit native, Foster came to Washington to attend Howard University; in the years since, the Bethesda mom has snagged three Emmys (and nine nominations) for her journalistic work.
As for her beauty routine? While makeup is a crucial part of her on-the-job uniform, this self-proclaimed minimalist can do hers in an hour—or in ten minutes. After all, she's a mom. She's flexible.
Skin Care
"I've been blessed with good skin and don't do too much to upset Mother Nature's balance of power! In the morning, I wash my face with IS Clinical Cleansing Complex. I swear by it—it keeps my skin clear even after hours of makeup and lights. Then, I put on a generous amount of either Hyluna Healing and Restoring Cream with hyaluronic acid or Kiehl's Ultra Facial Cream. At night, I use CVS-brand cleansing and makeup remover towelettes, then apply the same regimen as in the morning. Simple!"
"Regular facials would be a joy—I have a gift certificate from my family I've been trying to use since Christmas! When I do, I love Red Bloom Spa in downtown Bethesda. It's peaceful without being pretentious."
Makeup
"Days that I have to be 'on,' I am typically wearing MAC's Studio Fix Liquid as the foundation. I build on that with Yves Saint Laurent Highlighter, blend, and set it all with Make Up For Ever's Duo Mat. That powder is a wonder. I also use Make Up For Ever eye makeup and MAC blush in Gentle. For lips, I'll do MAC "O" with different glosses or Bobbi Brown Raisin Berry with Cabana Coral gloss."
"In a pinch (and with no interruptions), I've got my routine down so well that I can bang it out pretty quickly. If I have a nighttime event, I'll add a little black to the outer corners of my eyes and blend for a more smoky look. When I'm off the air, I usually wear very little makeup. I may put on a little gloss or lipstick, but that's about it."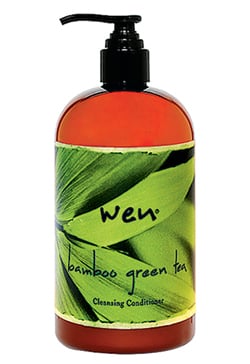 Hair
"I have a standing weekly appointment. My stylist does my hair each Saturday at 6 AM. Yep, that's right, I'm the first in, and then out of the chair! My stylist, Denise Parks, owns InVogue Hair Studio in downtown Silver Spring; she knows every hair."
"My daily routine involves heat, and I've invested in cheap and expensive curling irons, but my favorite is a Conair. I've got two at work, one at home, even one in Detroit at my parents' house. It holds up and keeps on ticking! My stylist concocts some magic potion for my hair each week that I think includes WEN shampoo. And I use Design Essentials hair spray as needed."
Body
"My body 'care' of late, has involved physical therapy and slowly nursing my hip back to full strength. I tore my hip labrum in boot camp a couple of years ago, and finally had hip surgery last fall. I'm thankful to walk without crutches and to be able to wear heels again for short spurts. I try to ride my stationary bike at least 30 minutes, five days a week, and incorporate a series of exercises designed to regain my strength."
"I'm not a regular spa goer, in part because I don't like massages. I'm too ticklish to handle them, and end up leaving more stressed than when I walked into the room. I'm a natural-nail girl, but I do get pedicures during the spring and summer (I love Essie's Go Overboard, a greenish-bluish color). When I do, I go wherever I can get in and out quick. Lately, that means Acqua Nails in Bethesda."
2. The Beauty Pro Jessica Silverman
Age 31, mom to Brayden, 4
If there's someone who knows the beauty world, it's Jessica Silverman. After working in salons and spas for more than half her life—she hails from a family immersed in the biz—the Alexandria resident landed at the Elizabeth Arden Red Door Spa in Tysons Corner, where she's been a hairstylist and the salon's lead color trainer for the last eight years. Those beauty chops are reflected in Silverman's complex day-to-day regimen.
"When I first had my son, I honestly thought it was easy to maintain a good beauty routine," she says. "Then he started walking and grabbing curling irons and painting the walls with my makeup. Since Bray is four now things have definitely gotten easier, but a day at the spa has turned into getting my services on a quick break at work if I have a chance."
Lunch-hour spa treatments? Lucky lady!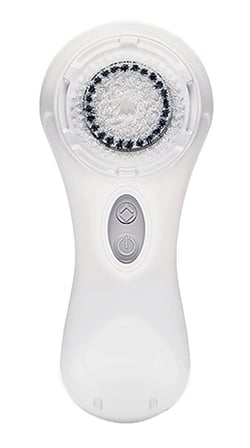 Skin Care
"I use a variety of products. At night, I use the Clarisonic Mia 2 to wash my face—I don't know how I lived so long without one. I use either Murad Essential-C Cleanser, Murad's Soothing Gel Cleanser, or Elizabeth Arden's Visible Difference Skin Balancing Exfoliationg Cleanser. I exfoliate with Elizabeth Arden's Ceramide Line Smoothing Exfoliator. I also use Phytomer Hydracontinue's mask one or two times a week."
"After I wash my face, I put on Prevage Lash and Brow Enhancing Serum, then Prevage Anti-Aging Eye Serum, followed by either B Kamins Lactic 10 or Red Door Spa Professional's Clarifying Mattifier. I use Visible Difference's Moisturizing Eye Cream and Gentle Hydrating Night Cream."
"In the morning, it's Prevage Anti-Aging Moisture Cream with SPF 30. For upkeep, I usually see the fantastic Marcella Lopez at the Tysons Corner Red Door Spa for all of my waxing and facials."
Makeup
"I almost always start with E.L.F. Studio Mineral Infused Face Primer or with Smashbox Photo Finish Foundation Primer. For foundation I go with Make Up For Ever HD Foundation for complete coverage or Elizabeth Arden Pure Finish Sheer Tinted Moisturizer. I love L'Oreal's Voluminous False Fiber Lash Mascara. E.L.F.'s HD Blush stays on all day with the smallest drop. At $3, it's a steal! For bronzer, I like Color Intrigue Bronzing Powder Duo from Elizabeth Arden. One of the best on the market. As for eye shadow, I am all over the map. I like NYX; you can get a palette of 12 shades for $2.99. I try to wear lipstick all of the time—my favorite color is red. I love the Elizabeth Arden Power Red and Red Door Red, and if I want bright, I wear Mac's Morange lipstick."
Hair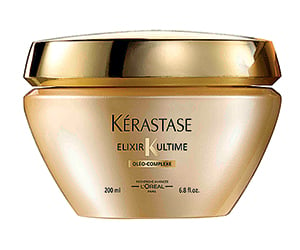 "I'm always looking to keep up with the latest trends through magazines and lots of online webinars. I don't wash it every day—I try to push it to three days, unless I have a special occasion."
"I use a variety of shampoos, including Kérastase Nutritive Bain Satin 2 or Bain Cristal for fine hair, or Pureology Hydrate or Nano Works shampoo. For conditioner, I use Lait Vital or Lait Cristal by Kérastase. I use Kérastase's Nutri Thermique or Elixir Ultime deep conditioning mask at least once a week. I also like WEN's pomegranate mask, which is super-hydrating. If I'm doing a blowout and want a lot of volume, I will use Kérastase's Lift Veritage."
Body
"I've been using Australian Gold Hemp Nation Clarifying Body Wash in vanilla pineapple, and I have never had such clear skin. One of my favorite body lotions is Villa Floriani Magnolia body cream. In the shower, I also use L'Occitane Amande Shower Oil to get a great shave. For hand cream, my number-one choice is L'Occitane Creme Mains."
"I have a very active job and I am usually on my feet for about ten hours straight, so I have come to appreciate the benefits of a great massage. If I am in need of deep-tissue work I see Sahel Sedghazar, and if I need a relaxing and revitalizing massage I see Marlene Auble. Both are at the Elizabeth Arden Red Door Spa. I love to get a mani-pedi but those definitely are few and far between, so I have been trying them at home with a gel nail polish called Fuse. It's an all-in-one base, color, and top coat, so you just need one coat."