Netflix's original series GLOW is set in Los Angeles in 1985 and, as one might expect, it's full of all the Spandex, '80s jams and big hair that would fit into ten episodes. The show follows the women of Gorgeous Ladies of Wrestling, a surprise TV hit that was canceled in 1990, at the height of its popularity.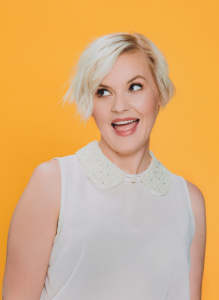 Among the ladies bringing GLOW into the 21st century is Kimmy Gatewood, a Silver Spring native who began her career in comedy with improv workshops at Paint Branch High School*. She and longtime comedy partner Rebekka Johnson make up tag team "The Beatdown Biddies" in the ring and best friends Stacey and Dawn outside it. They may not be the smartest ladies on the bill, but these heavy metal sisters offer some of the funniest moments in the show.
Gatewood spoke with Washingtonian from the set of Rachel Bloom's Crazy Ex-Girlfriend about becoming Stacey, her comedy roots, wrestling and her love of Spandex.
So how did you become Stacey Beswick?
The woman who plays Dawn (Johnson) and I have been comedy partners with for 10 years now, and we got called in together to audition for GLOW. We were both fans of GLOW. I remember watching it as a kid because there was sketch comedy in it. I became a sketch comedian years later, but I didn't realize the impact it would have, seeing women do sketch comedy, in Spandex, but nevertheless sketch comedy. When we found out we got the call we didn't know what to expect, but we went in together and we had about a page and a half of dialogue, and then we improvised some characters afterwards. When they called us back they didn't give us a script at all. They just said to come up with a tag team character. So we came up with five and went into the audition and basically did a miniature show for them. Then they asked us some questions about how we knew each other and were interested in our real life best friendship. We started wrestling the Monday after that.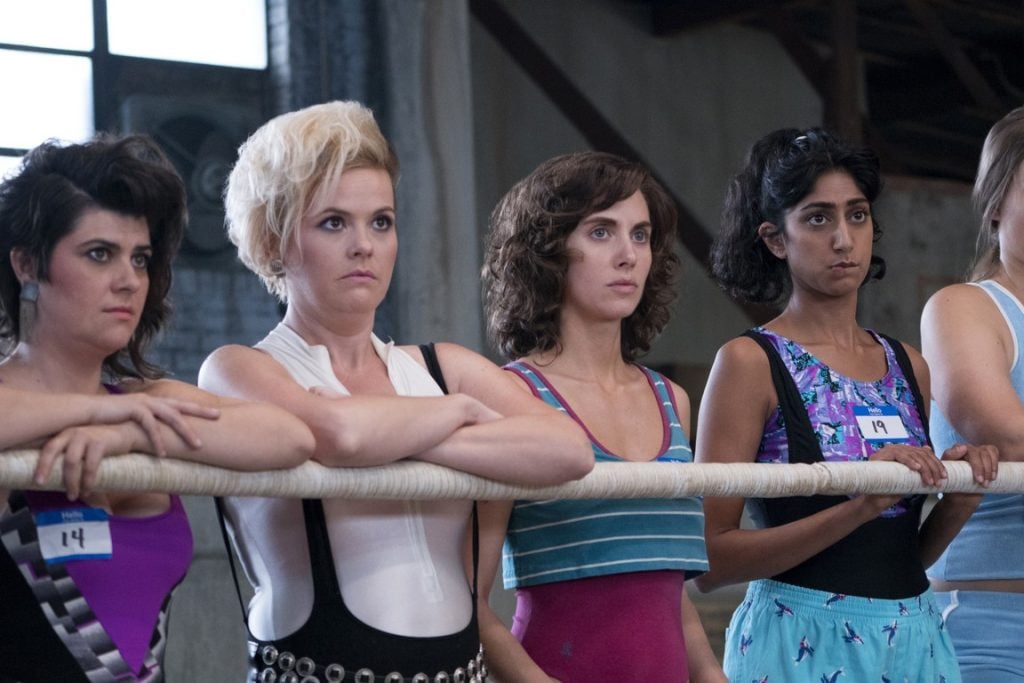 Sounds pretty similar to the audition process on the show.
That was a lot easier, you just gave a head shot to Marc Maron and walked away and he was like, "Eh, you're fine." This one was definitely a little more intense, but years of doing comedy together really paid off in this particular moment.
How'd you get started in comedy?
I actually started doing improv when I was in high school. I went to Paint Branch High School. They had these thespian festivals where they taught us how to do improv there, and then I also did the Maryland Renaissance Festival, where they taught me how to do improv. So it all really started at home.
Are you and Rebekka anything like Stacey and Dawn in real life?
The similarities are we're game for anything and we are happy to make fools of ourselves at any given moment. The difference is I think we might be a little bit smarter than Stacey and Dawn, who aren't the sharpest tools in the shed and will throw themselves against the wall, or get duped into doing controversial matches at any point. They're the kind of girls you'd find on the Sunset Strip in the '80s, the heavy metal girls. They would try to sleep with the band members but could probably score with the bouncer. I like to think of us as the kind of Statler and Waldorf of GLOW. We're just kind of off to the side going, "Yuk yuk yuk yuk yuk!" And also we also look like Muppets.
We have to talk about the hair. Surely that's a wig?
That's my real hair. Pretty much everything on that show from the stunts to the hair to the excessive camel toes are all ours. We went through a couple iterations of our characters. We were going to be these sort of mallrats, they knew that. But per Jenji Kohan's suggestion, what was sort of missing from the cast were these heavy metal-style girls that she remembers from when she was growing up. So Stacey and Dawn became those characters. And they were talking about our hair and I just said, "Do whatever you want." Then they shaved the side of my head. And they painted it black. And then they teased it about two feet in the air into, as I called it, "The Eternal Flame." I nicknamed my hair.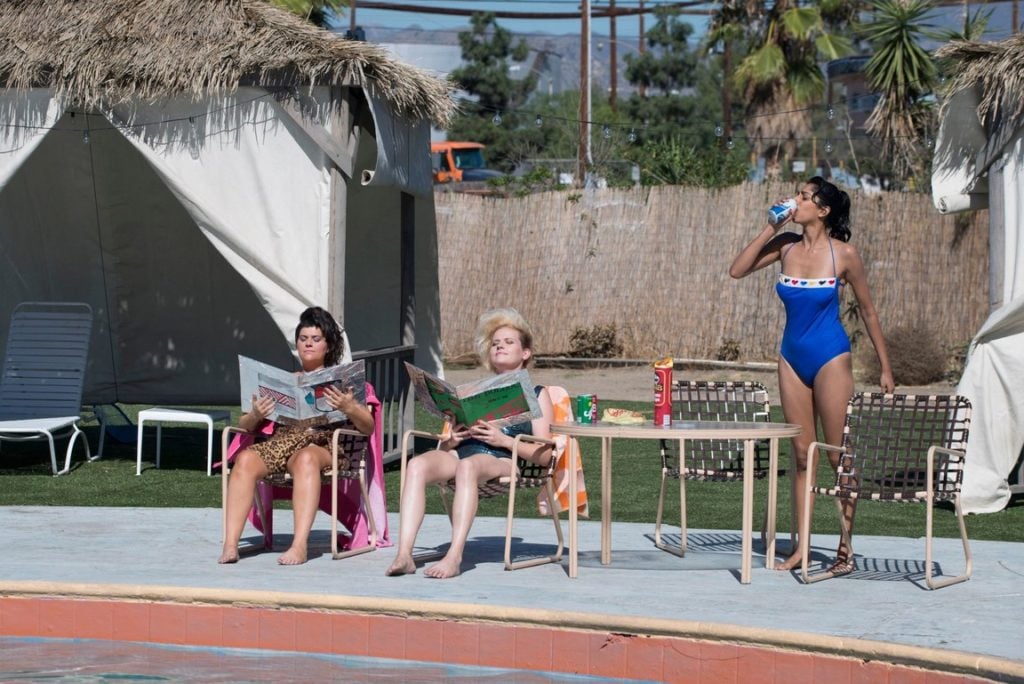 Who do you think you'd be if you weren't part of a tag team?
I really like Rhonda, played by Kate Nash. I really relate to her character. I really like playing people who are underestimated, and she kind of plays this airhead. I just really love how Sam, who's Marc Maron, underestimates her inner strength and how she wears her heart on her sleeve. I really enjoy her character and really relate to her just as an actor. Then as a person I think I relate to Ruth (Alison Brie) the most.
There are really a lot of great characters in this show.
They're all so incredibly deep and lovable, and I definitely credit Liz Flahive and Carly Mensch for giving everyone something to really dig their teeth into. I would say the really unique part of this experience is that, first of all it's a cast of 14 women, which is unique on television. But we had to be background in all of each other's scenes, so we had to really be actively a part of each other's scenes and stories, and I think it really bonded us and added a lot of depth to the episodes and the show.
It seems like in order to be on GLOW you'd really have to train like one of the original Gorgeous Ladies of Wrestling.
The difference was in real life they'll kick your ass and they don't care if you're hurt for weeks. But for our show they have to keep us alive for as many seasons as the show hopefully goes on, so they need us to be strong but safe. It's like learning a team sport when none of you know how to do it. We all had to learn together and that bonds you in a way. It's not fake, you have to trust each other. You're literally throwing each other on the ground, so you have to trust your partner… I think everyone should have to do four weeks of wrestling for any job.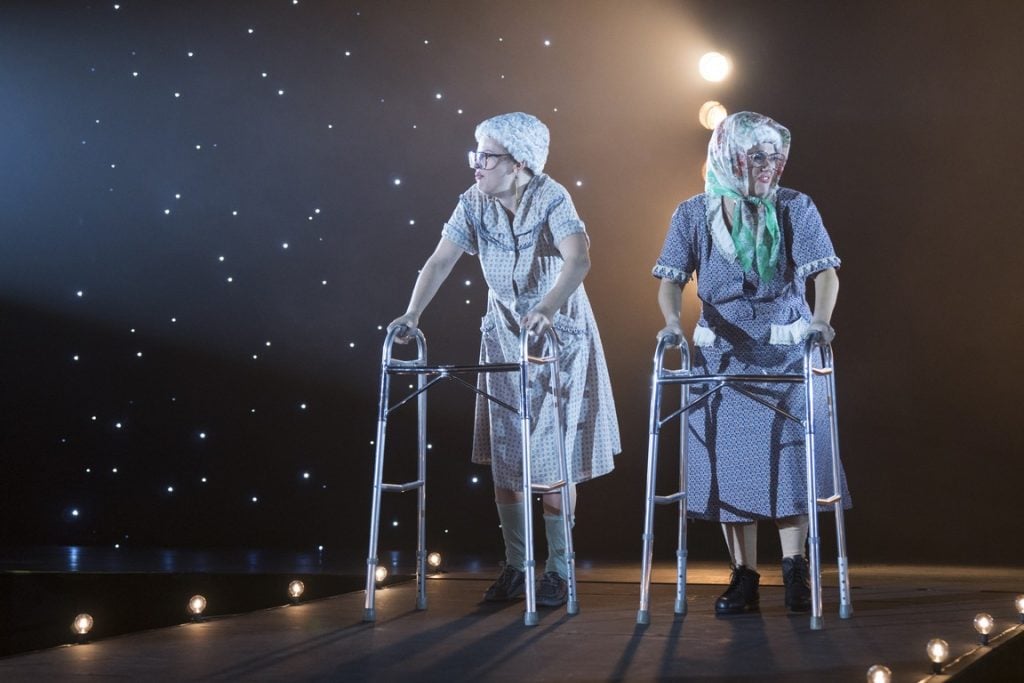 What's next for you?
Hopefully there will be a Season Two of GLOW, which will be very exciting. I'd be very excited to get back in the wrestling ring. Otherwise, I'm sitting here on the set of Crazy Ex-Girlfriend shadowing a director, ("She's great!"—Bloom) so I'd love to get into television directing. And I've got that festival film, the short Control, on the festival circuit. I'm looking forward to the parties really, isn't that why you do a short? … I really hope that Stacey and Dawn get a storyline where we get to see them rocking out. Maybe we'll assemble Mötley Crüe, get them back together for a reunion concert and Stacey and Dawn will be in the front row.
Anything else you want people to know?
It was an incredible experience and we're thrilled that GLOW has the impact that it does. Seven out of the 10 episodes were directed by women, and it was mostly women writers and a female cast … I'm really proud to be a part of this show. And you know what, I really do love Spandex. And if anybody asks, we all did all of our own stunts and we were under those robes at the end. No spoilers, but we are under the robes … It was not an easy scene, but I think it turned out terrific and funny.
*Correction: The original version of this article misstated Paint Branch High School and Pine Branch High School.