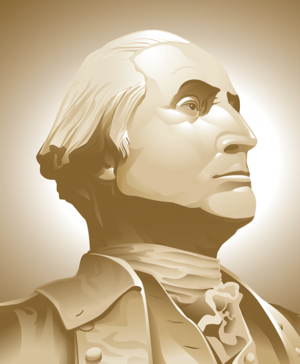 Former George Washington University President Stephen Trachtenberg stepped in it Tuesday when he joined NPR's The Diane Rehm Show for a discussion about fraternities and sororities on college campuses. The conversation turned to the role frats play in sexual assault cases and rape culture, and in defending Greek life, Trachtenberg backed into one of the more execrable recommendations about reducing college sexual assault.
As transcribed by Jezebel, Trachtenberg, now a professor of public service at the Foggy Bottom college, suggested that campus rapes will stop if female students are simply told to drink less.
Dr. Trachtenberg: My experience is that students that are in fraternities have higher grades on average than unaffiliated students. Uh, they get involved in philanthropic activities of one sort or another providing great numbers of hours of service and fundraising on behalf of good causes. They have the opportunity to get leadership training provided by the fraternities. They get other kinds of training as well. Combatting sexual misconduct, values-based—
Rehm: And you don't see them participating in sexual misconduct?
Dr. Trachtenberg: No no! I think it turns out that there are good and bad in fraternities and out of fraternities. What we're focusing here on is a general situation. I think what we're doing is creating a false correlation. For example, we point out that the women don't drink, don't have sorority parties which have alcohol. They don't have to. They go to the parties at the fraternities. So it's not as if the women aren't drinking. They are, in fact.
Without making the victims responsible for what happens, one of the groups that have to be trained not to drink in excess are women. They need to be in a position to punch the guys in the nose if they misbehave. And so part of the problem is you have men who take advantage of women who drink too much and there are women who drink too much. And we need to educate our daughters and our children in that regard.
Trachtenberg's prescription has been spouted off before, from widely circulated thinkpieces to finger-wagging police departments, and it always lands with a well-earned thud. Drinking to the point of incoherence or unconciousness is unhealthy, but it doesn't transfer responsibility for a violent crime from the perpetrator to the victim.
But if this is the opinion of a former high-profile academic administrator like Trachtenberg, who's surprised the the US Education Department is currently investigating 76 colleges and universities for poorly handled investigations of sexual assault cases? GW isn't on that list (Catholic University and the University of Virginia are), but Trachtenberg's comments on Diane Rehm don't really restore any confidence.