Brothers Arthur and Jared Ringel have worked in the restaurant industry their whole lives, Jared in the dining room and Arthur in kitchens like Vidalia and Hank's Oyster Bar Dupont. Their first restaurant, DC Harvest, opens tonight in the Atlas District. Here's what you need to know about Washington's newest locally minded restaurant.
The vibe: Atlas District meets the farm. The two-story space, designed by Edit Lab at Streetsense, is outfitted with white-washed brick walls, wooden tables, and modish light fixtures. A ten-seat, white marble bar might be the best place to start a dinner date.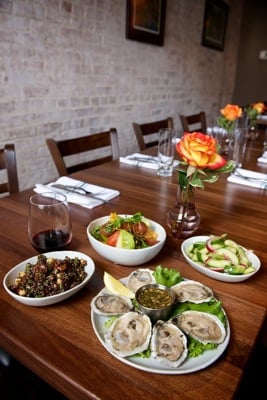 The adult menu: Local when possible. Dinner menus are printed fresh each day and emphasize seasonal ingredients sourced within the Chesapeake Bay watershed. Though not diet-conscious per se, you'll find plenty of vegetables and healthier grains; think house-made spelt linguine with spicy lamb sausage, crispy quinoa cakes, and za'atar-spiced turkey breast with Swiss chard and kamut. That being said, splurges exist. "Daily plates" (i.e. specials) include a Sunday fried-chicken where the breast, thigh, and leg are first cooked sous-vide in buttermilk and herbs, then given an Old Bay breading, and crisped to order.
The kids menu: Chicken tender-free. While the ambiance is more date-friendly than stroller-central, little ones aren't left out of the equation. Part of being a neighborhood restaurant for the Ringels means including families, and they've designed a pint-size menu. No fish sticks here: children get $10 dishes like homemade pasta bolognese, or a mini-steak with fingerling potatoes.
The bar: All-American. Local beers and domestic wines and sprits are the focus. On opening night you can sip brews from DC Brau, Three Stars, Port City, and more.
The next step: Brunch! Happy hour! Late night! Saturday and Sunday brunch will start on September 13, with a menu that ranges from fresh-shucked oysters with watermelon mignonette to egg scrambles with market mushrooms and chevre. Look for happy hour and a limited late-night menu to start soon.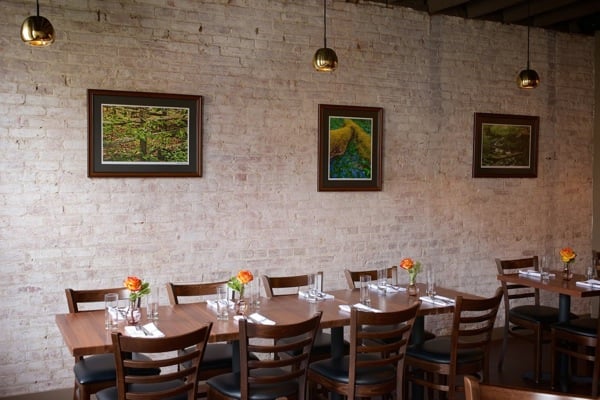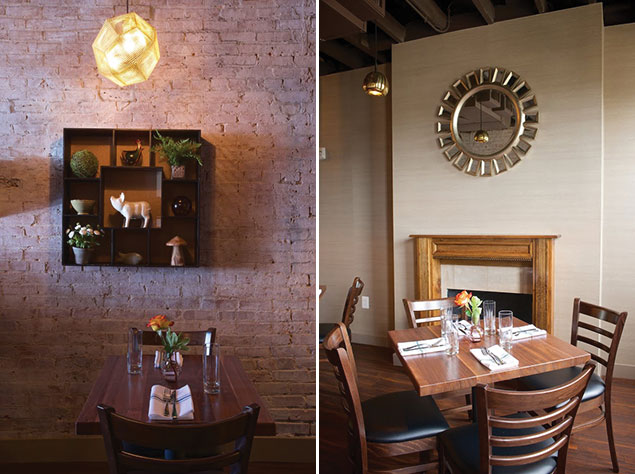 DC Harvest. 517 H St., NE; 202-629-3286. Open for dinner Sunday through Thursday, 5 to 11; Friday and Saturday 5 to 1. Brunch (starting September 13) on Saturday and Sunday, 11 to 2:30.