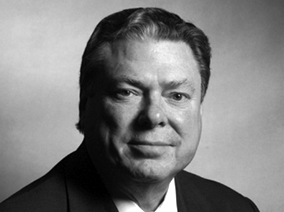 Thomas Hale Boggs Jr., the chairman emeritus of the big-time lobbying firm Squire Patton Boggs, is dead from a heart attack at age 73, his sister, the journalist Cokie Roberts, tells the Washington Post.
Boggs reportedly died at his home in Chevy Chase, Maryland, on Monday morning, leaving behind a legacy of being one of Washington's biggest political dealmakers and fundraisers, but one whose clout had declined in the last year. A quick glance of Senate lobbying disclosures on which his name appears reads like a Fortune 500 list, including companies such as Amazon, Citgo, and AIG.
Boggs's influence on K Street was diminishing earlier this year in the wake of declining revenues and a long-running, costly case against Chevron. Patton Boggs was rescued in early June by merging with the law firm Squire Sanders, though as Washingtonian reported earlier this year, one of the longstanding problems at the old Patton Boggs was that there was no apparent successor to its founder.
Boggs was the son of two former members of Congress: Thomas Hale Boggs Sr., a Democratic leader from Louisiana until his death in 1972, and Lindy Boggs, who took over her late husband's seat and later served as the US ambassador to the Holy See.
Find Benjamin Freed on Twitter at @brfreed.
See also: Business Hall of Fame—Thomas Boggs Jr.