This is Mika, a 3-year-old goldendoodle owned by Washingtonian food and wine editor Ann Limpert. In this photo, Mika is prepared for a day of sport in the cold and is "as thrilled as she looks," Limpert tells Capital Comment in an e-mail. No dog boots, Ann? "We tried the boots, but she ate one almost immediately."
It's been a light year, snow-wise, for the Washington area this winter, but I figure that with this morning's snow delays and closures, many people may have finally had the opportunity today to make their pets as happy as Mika is here. If you did, or if you've managed to kit out your dog at some other point this winter, please send me a photo (I'm abeaujon@washingtonian.com) or tag @washingtonianmag on Instagram.
Here are two pictures of Colby, a 7-year-old shih tzu from Arlington. For some reason, Colby will not wear this fine outfit outside the house, Milissa Leavey reports.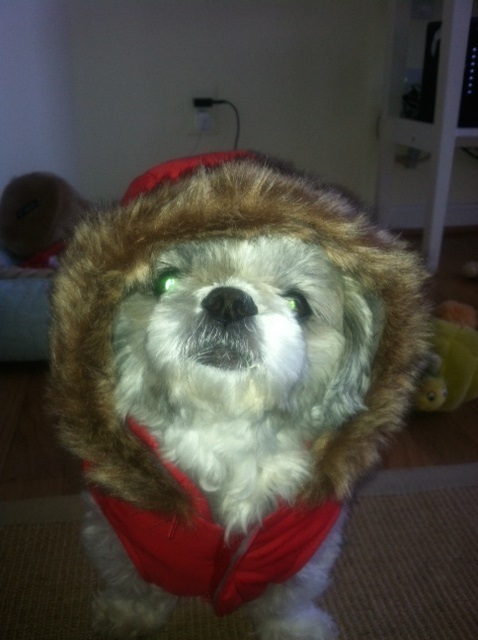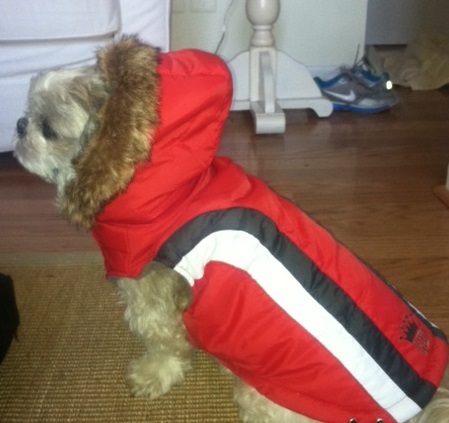 This is Remi, a 6-year-old Yorkie from Alexandria. Remi enjoys wearing winter gear, and "the more layers the better," Cristina Caballero says.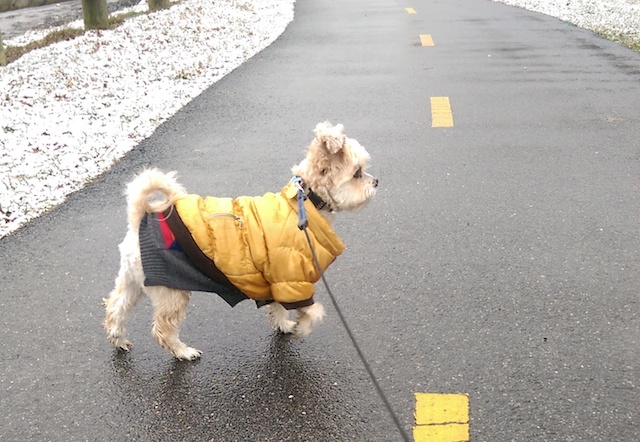 This is Nacho, who lives with Isabel Lara in the District. Nacho sports a kicky tartan puffy coat.
Augie here is ready for the next big snow — "Or a poetry reading at a coffee shop," Lisa De Pasqualewrites.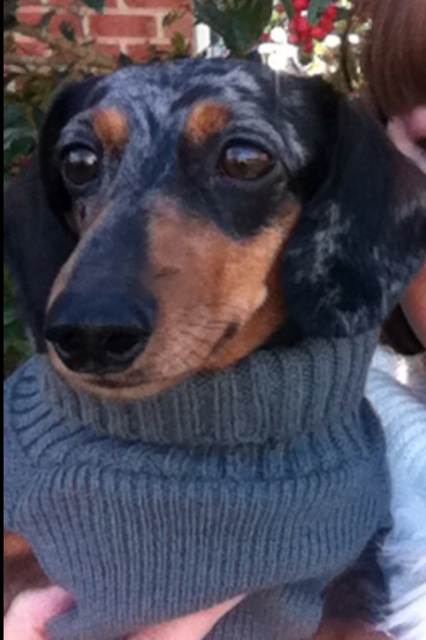 Doesn't Gabi Holtzlook splendid and autumnal?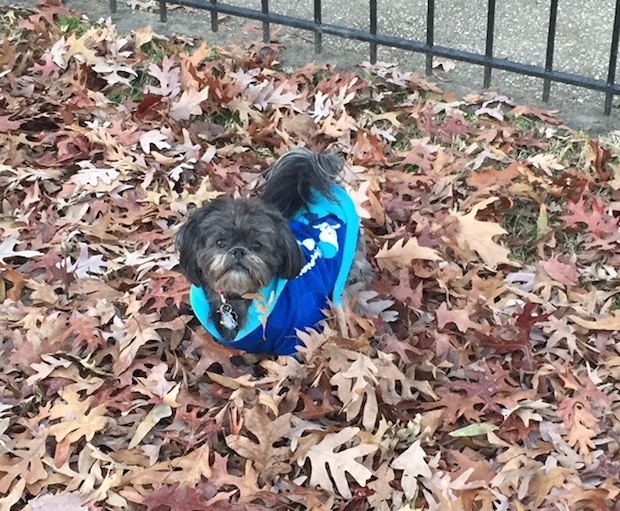 Here's Lacey, a goldendoodle, in a pink hoodie that could chase away any storm.