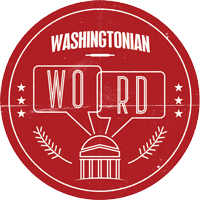 Like their Neanderthal counterparts, the segment of Washington society known as cavedwellers has been going extinct nearly as long as it's been in existence—which has been since Washington was habitable.
The term appeared as early as 1902, when a Utah newspaper defined it as "the name given to that ultra-southern circle which pretends to be ignorant of congress being in session or of the existence of an official circle at the capital." By 1928, the Chicago Tribune was already mourning the decline of the breed: "There are perhaps only a dozen or so authentic cave dwellers left."
It's easy to believe the Trib was right. Most Washingtonians have never heard of any actual cavedweller, and why should they? Cavedweller status is not tied to one's tax bracket or political mojo but to one's relation to the Blairs, Peters, and other families who built Washington more than 100 years ago. Compared with this crowd, the famous 20th-century hostesses—Marjorie Merriweather Post, Lorraine Cooper, Katharine Graham—were arrivistes.
Fame, indeed, seems antithetical to the cavedweller ethos, which involves a journey through select prep schools into corporate law and investment firms. Maturity is marked by involvement in charity events and allegiance to the Metropolitan and Chevy Chase clubs. Burial in Oak Hill Cemetery constitutes a suitable end.
Cavedwellers' anonymity once gave them a crucial function. According to Jane Stanton Hitchcock, a chronicler of Georgetown culture in novels like 2010's Mortal Friends, "Ambassadors whose countries were warring could go to a cavedweller's house," which "offered a certain society that was independent of the media."
If their influence is a thing of the past, cavedwellers don't likely mourn it. As one of the species wrote in 1905, "Washington . . . has been this many a year a bit too garish for some of us old residents, and . . . we have gone to our caves."
This article appears in our March 2015 issue of Washingtonian.