Instead of more clutter, and yet another beauty product, consider making one yourself. Here are three foolproof DIY recipes for your skin, body, and hair that you can make in minutes from ingredients in your pantry or from the local organic market. Beauty-themed slumber party, anyone?
Fizzy Antiaging Face Polish
"Baking soda is pure sodium bicarbonate," says Ray Brown, R&D expert at Arm & Hammer. "Its tiny crystallized particles soften skin and gently exfoliate." Combine it with honey for moisture and Vitamin C rich strawberry pureé and you've got a natural antiaging potion for your skin.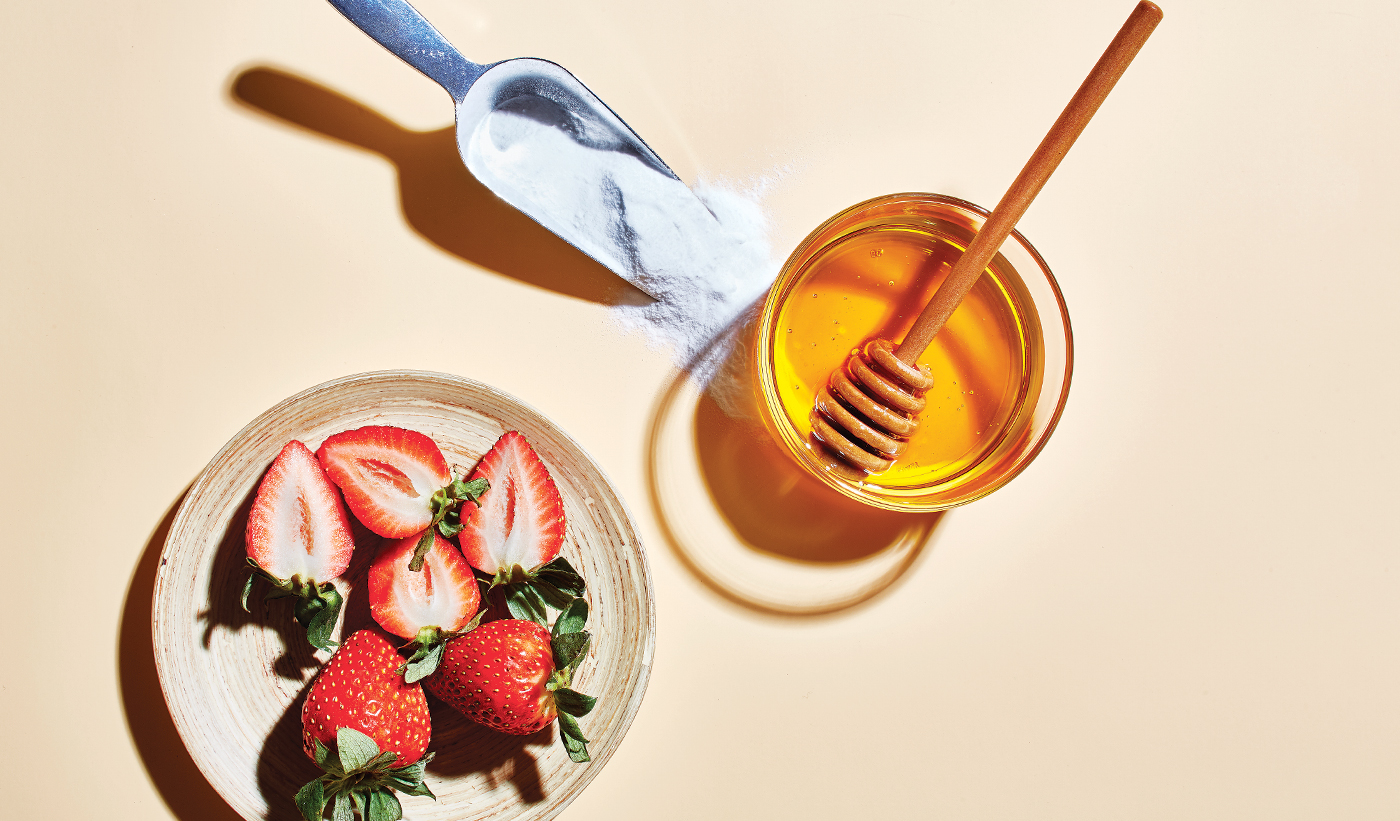 Ingredients
½ teaspoon baking soda
1 tablespoon honey
1 medium strawberry, grated
Instructions
After gentle cleansing to remove makeup, massage the mixture in a circular motion, carefully avoiding the eye area. Rinse clean with warm water.
Relaxing Lavender-Salt Body Scrub
Unlike regular salts, pink Himalayan sea salt has 84 skin-nourishing minerals. Jamyla Bennu, founder of Baltimore-based and all-natural beauty brand Oyin Handmade, combines it with sunflower oil, which is high in Vitamin E and helps lock moisture into the skin. The soothing lavender essential oil may even help with asthma.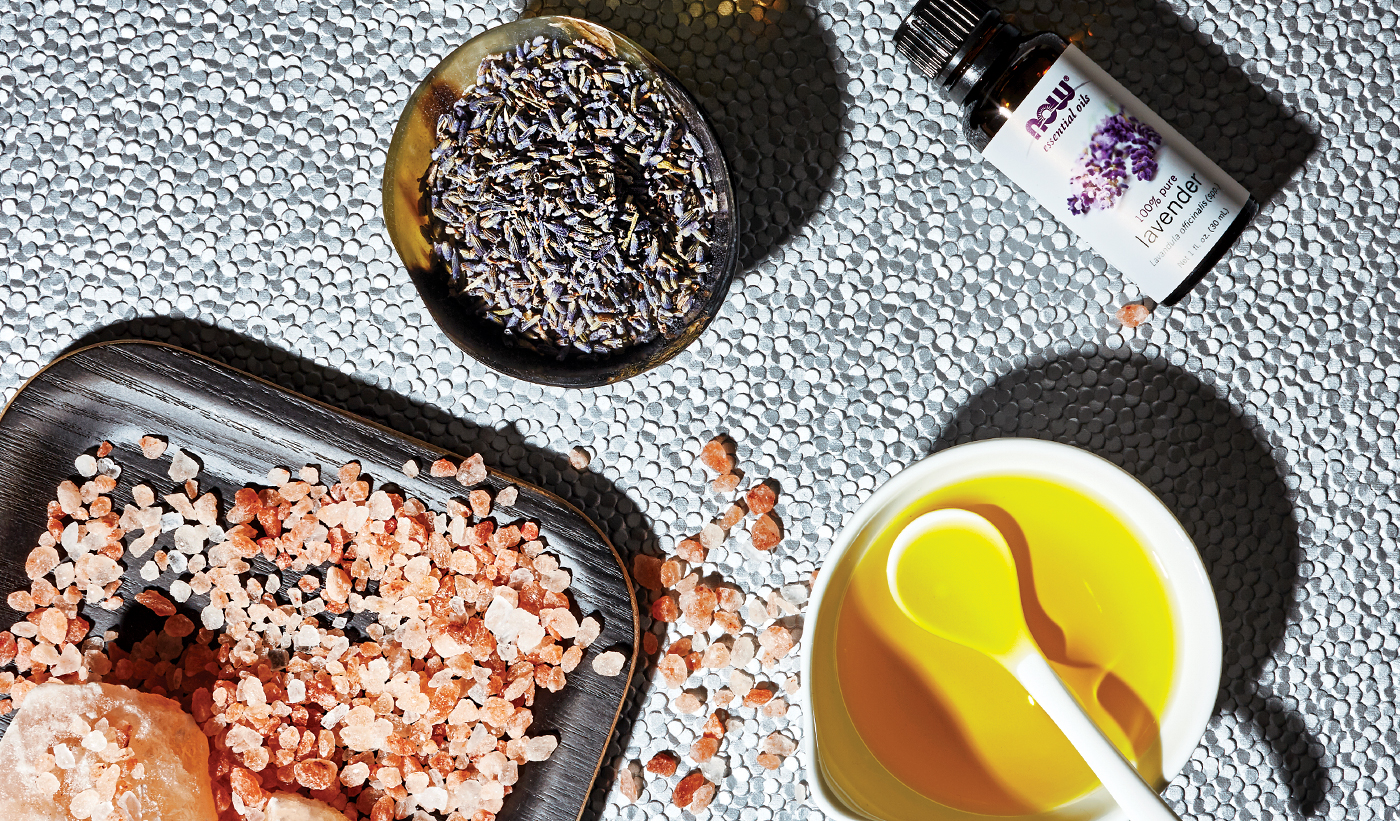 Ingredients
1 cup fine pink Himalayan sea salt
½ cup La Tourangelle sunflower oil
5 to 10 drops lavender essential oil
1 tablespoon dried lavender buds (optional)
Instructions
Mix all of the ingredients in a clean, dry bowl. Massage into body, paying attention to rough spots like elbows and heels. Store body scrub in an airtight container up to one week in the fridge.
Rainy-day Lip Balm
Want to know how Bluemercury's cofounder and CEO Marla Malcolm Beck spends a rainy afternoon with her kids? She makes lip balm. We snagged her secret recipe: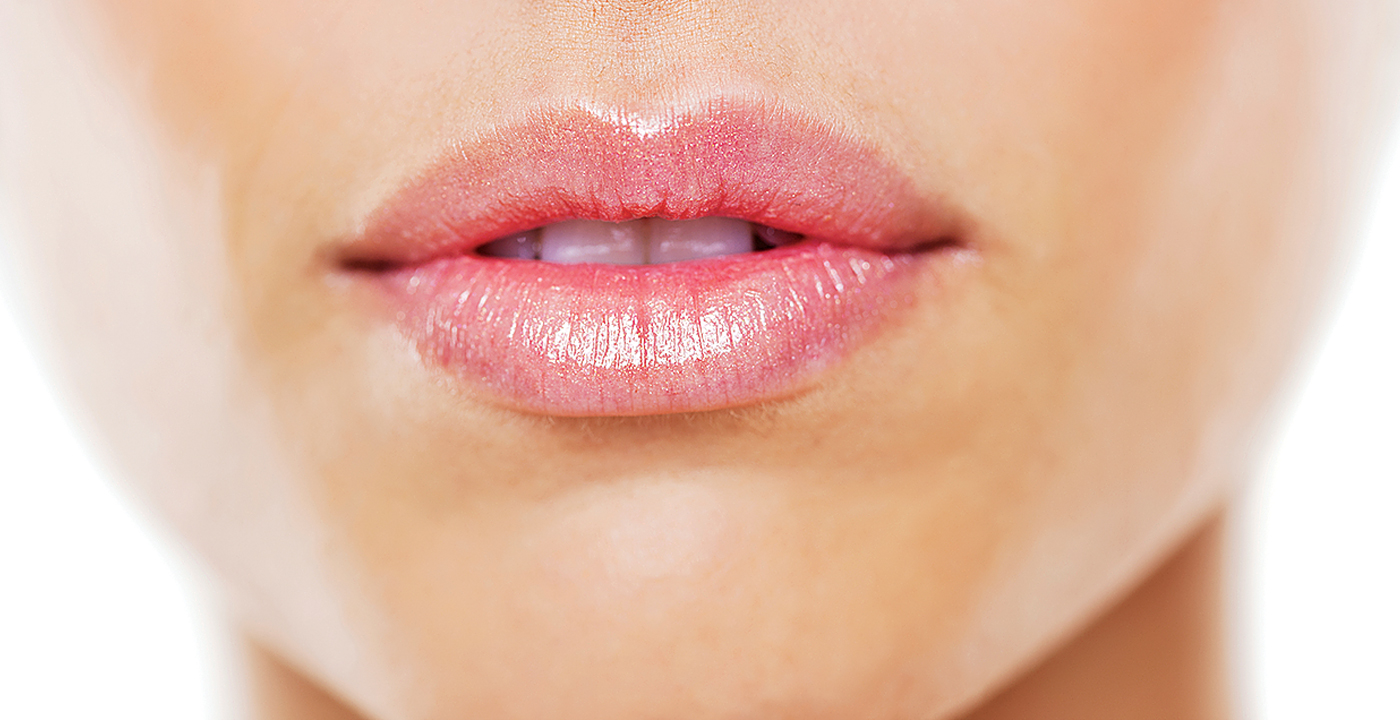 Ingredients
1/4 cup beeswax(available in craft stores)
1/8 cup coconut oil
1/8 cup shea butter
1 teaspoon vanilla extract, or another extract for flavor
1 teaspoon sweet almond oil
Instructions
Measure the ingredients into a small saucepan. Cook on low heat until everything is melted, then pour into sanitized containers (find them on Amazon.com). Let cool completely, about four hours.
Sweet-n-Silky Hair Mask
"Honey is a natural humectant that attracts and retains moisture to help hydrate hair," says Bennu. The shine-enhancing properties of coconut oil leave hair lustrous, while avocado oil's phytonutrients and fatty acids give your strands durability.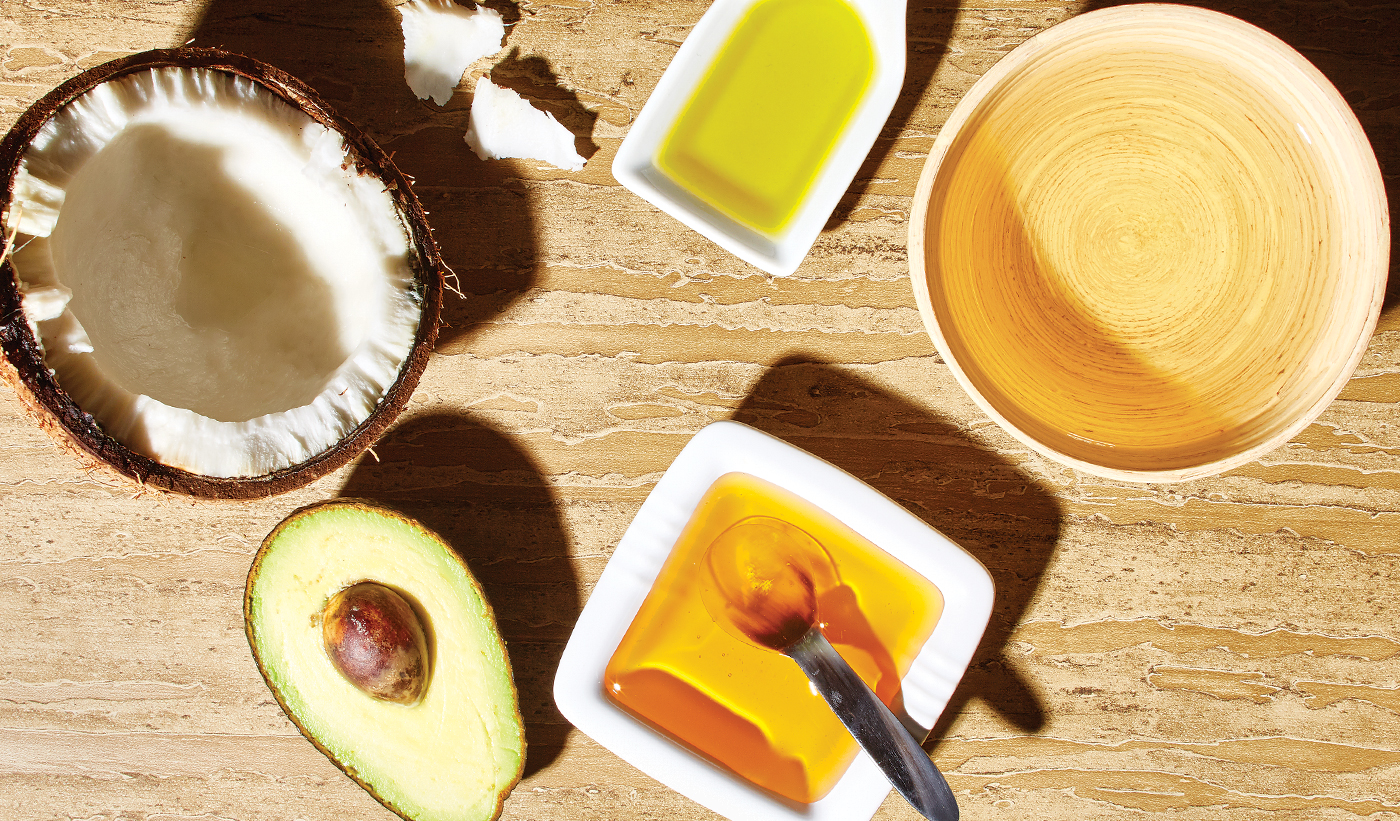 Ingredients
½ cup honey
¼ cup coconut oil
¼ cup La Tourangelle avocado oil
Instructions
Mix the ingredients in a microwave-safe bowl. Heat for 15 seconds. Apply in small amounts to damp hair, working through strands from crown to ends. Cover hair with shower cap, then wrap in a towel and leave for 30 minutes. Shampoo well, rinse, and dry as usual.