DC Mayor Muriel Bowser had the rare pleasure of being dressed by Hugo Boss Wednesday evening, along with some other honorees of Elle magazine's fifth annual Women in Washington Power List.
The honor remains, but the dress, alas, can't stay. "As far as I know it is scheduled to go back," Bowser spokesperson LaToya Foster tells Washingtonian.
The honorees—some of the most powerful and influential women of Washington—gathered at the private residence of Ambassador of Germany Peter Wittig and Mrs. Huberta Von Voss-Wittig. Elle Editor-in-Chief Robbie Myers and Hugo Boss Americas boss Gerrit Rützel led the celebrations.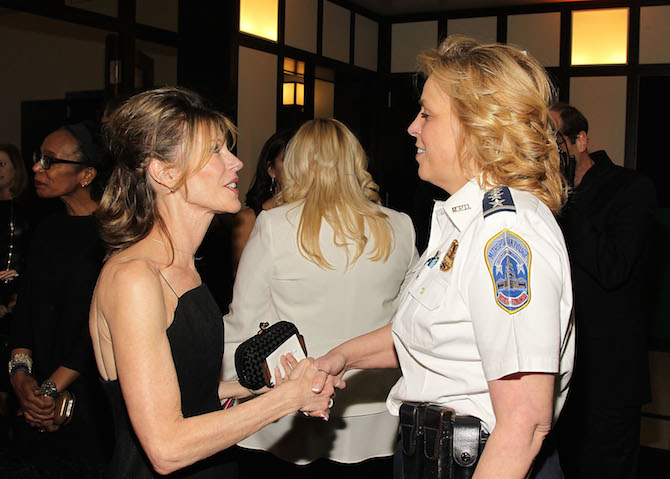 US Supreme Court justice Ruth Bader Ginsburg and Gwen Ifill were honored, as were The View co-host Nicolle Wallace, US Senator Amy Klobuchar of Minnesota, and US Representative Elise Stefanik, the youngest woman ever elected to Congress.
Other honorees included Dorothy McAuliffe, the first lady of Virginia; Stephanie Schriock, president of EMILY's List; Cecilia Muñoz, the White House's Domestic Policy Council director; and US State Department spokesperson Jen Psaki.