Just when you think Washington couldn't handle another indoor cycling studio, Flywheel swoops in.
The stadium-style studio is opening its largest location—with 60 bikes and FlyBarre sculpting classes—in Dupont Circle.
Washington is no stranger to the indoor cycling trend. Big brands with cult-like followings—SoulCycle, Ride DC, and Zengo Cycle, just to name a few—have been in the area for years, and Washingtonians swear by the exercise routines.
But Flywheel isn't just another indoor cycling hotspot to pop up in the District. It's mixing technology with fitness to make exercise routines personalized and trackable through Torqboard.
"Riders won't have to worry about the numbers on their display," says Kate Hickl, a Flywheel master instructor. While students need to look at their monitors while they take classes, "they can focus on how they feel during the workout and then track their progress online."
Or, if you have competitive nature, you can choose to display your Torqboard stats to the entire cycling class and challenge yourself to achieve the top time, speed, distance, and torque, or resistance. When you're finished with a class, which typically lasts around 45 minutes to an hour, you can save your Torqboard stats and look at them later online or with the Flywheel Sports mobile app.
The app also eases the frazzling stress of running late to class and having to forfeit your spot.
"You can simply check in on-the-go," Hickl says. "You'll be able to walk in, grab a bike, and get started."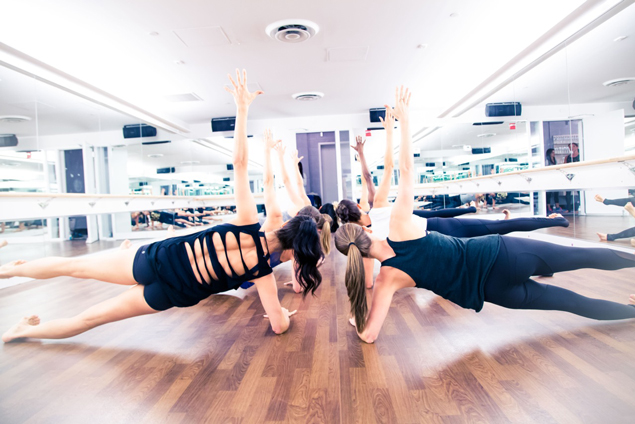 And don't worry about not getting a strength training at Flywheel. There are four to five minute sequences of arm exercises, using two- to four-pound weights, and be prepared for a lot of reps. Hickl says the sequences are meant to be "high repetition, low weight" to avoid muscle fatigue. The DC location will also have FlyBarre, Flywheel's version of a sculpting and toning class.
"Flywheel is the cardio portion of your workout, and FlyBarre works to lengthen your muscles and build up strength," Hickl says. "Each class will work together to make you stronger."
Flywheel is set to open in Dupont Circle (1927 Florida Avenue, NW) on March 31, and will offer morning, afternoon, and evening classes ($28 per class).
Correction: In an earlier version of this post, Kate Hickl's last name was spelled incorrectly as Hicki.