Serious affordability and clean-lined versatility means there are lots of Ikea items that end up utterly ubiquitous. But while you can probably ID the entry-level go-tos—who among us hasn't had Expedit shelves, Poang chairs, or a Malm dresser?—sometimes you crave a look that doesn't loudly announce its humble origins. Which is where these 15 scores come in. We've sorted through the big-box retailer's massive selection to pinpoint the pieces that can pass for high-design. Pro tip: Almost anything from the brand's Stockholm line is a good bet.
Above: 1) Bittergurka watering can, $9.99; 2) Stockholm cowhide footstool, $279; 3) Stockholm beechwood and leather bed, $1089; 4) Gagnet rattan chair, $59; 5) Lappljung Ruta pillow cover, $10; 6) Ranarp worklamp, $39.99.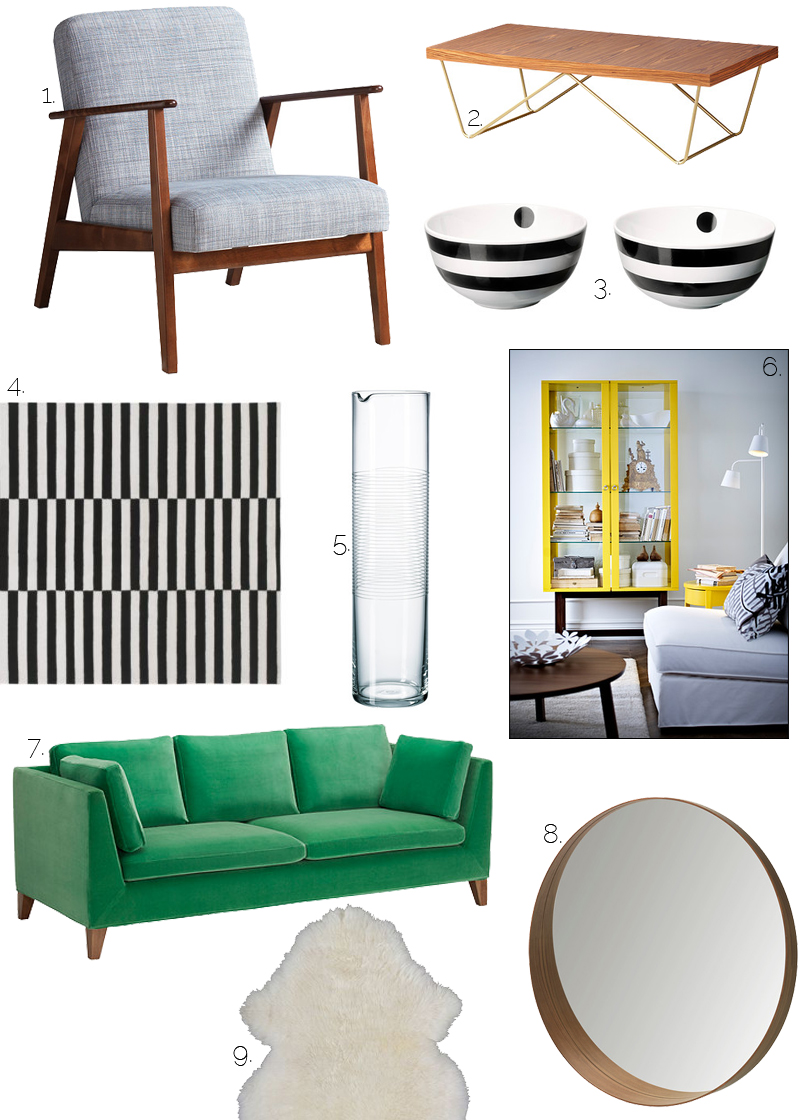 Above: 1) Ekenäset chair, $199; 2) Lillbron coffee table, $99; 3) Skäck serving bowl pair, $3.99; 4) Stockholm black and white striped wool rug, $199; 5) Stockholm glass carafe, $9.99; 6) Stockholm yellow glass-door cabinet, $399; 7) Stockholm velvet sofa in Sandbacka green, $999; 8) Stockholm walnut-vaneer mirror, $99; 9) Rens sheepskin, $29.99.