Who: Sara Zou, 26, and Chellie Zou, 26
Marketing Representatives, C-SPAN
What we do: We promote C-SPAN and our resources around the country on the C-SPAN Bus. The bus is an interactive, mobile demonstration studio. We have all kinds of technology on board that we use to show people what C-SPAN is and how to use it. When in DC, we are in the office planning our next trip and sometimes attending events to market C-SPAN.
Our work style: Classic with a twist. We both have a very similar sense of style and share many pieces. We like to use our outfits as a creative outlet, and putting together a look is all about the silhouette and colors. We've collected style tips along the way, but most of our love for fashion stems from our parents! My mom always dressed us in trendy, fun outfits. Our parents bought us our first suit sets and our mom always taught us to invest in shoes since they will last and you want them to feel comfortable and look polished.
Around the Office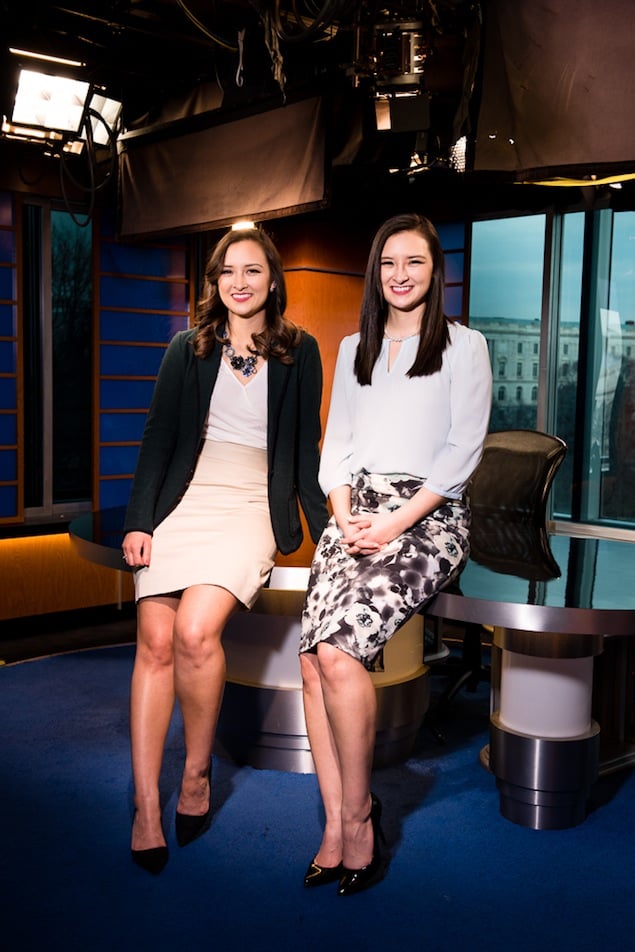 Sara: "C-SPAN has a standard dress code policy–it's professional. I like to do my own interpretation, avoiding black and going for colors! This look has all the pieces of a typical suit, but a twist with color."
Sara (left) wears a Brooks Brothers blazer, and H&M blouse, a Banana Republic skirt and Zara pumps. Chellie (right) is in an Express blouse, a Primark skirt that she bought while abroad in Scotland, and Aldo patent leather heels.
At a Marketing Event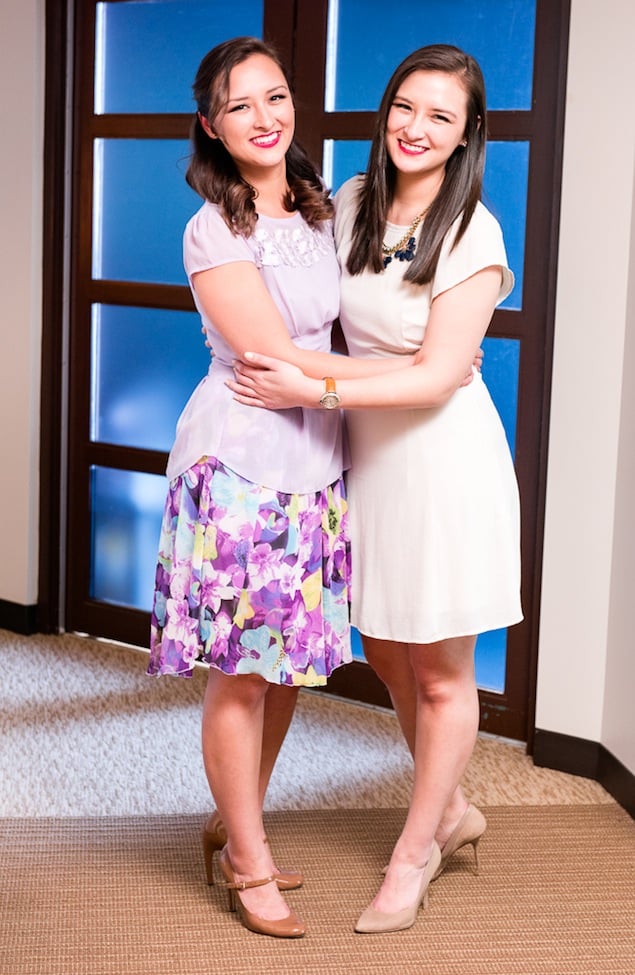 Chellie: "Dresses save on space in the suitcase and time in deciding what to wear. I can throw on a sweater or blazer for whatever the conditions are and to add some design or structure. I usually fill up my accessory bag with fun pieces that I can match with any dress I take."
Sara wears a dress that was a gift from her grandparents in China and Micheal Kors heels. Chellie is in a white dress from H&M, Steve Madden nude pumps, and a Lou Lou necklace.
On the Road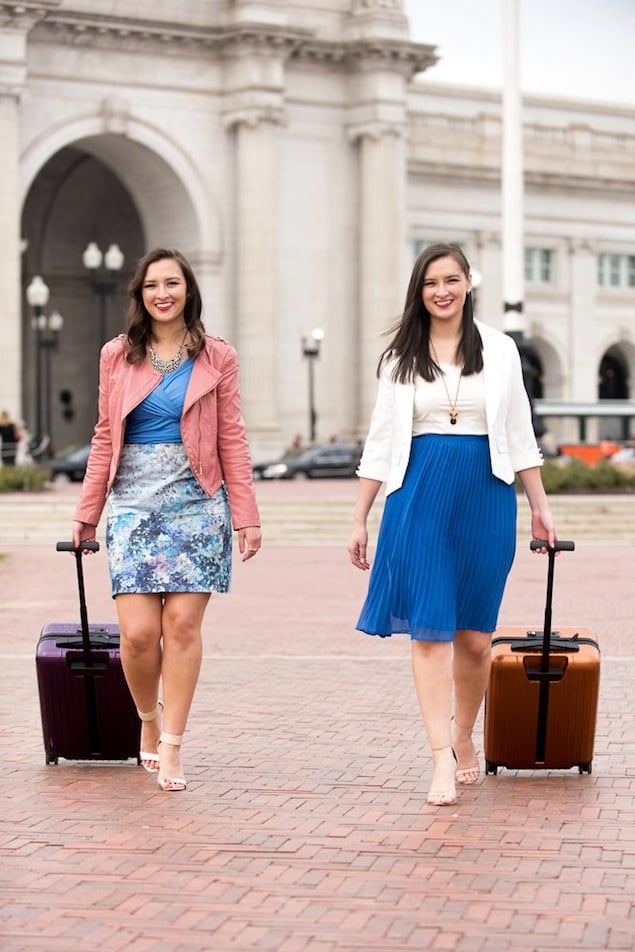 Sara: "Our dad travels a lot so I guess it wasn't a surprise we both love to travel! He always knows what the best travel essentials are, so for Christmas, he got use these matching suitcases!"
Chellie: "When traveling, my goals are simple: keep things versatile. Sometimes I fly and head straight to an event and sometimes I have the whole day to travel. I like that skirts or dresses are comfortable, but still complete. Now my closet has become influenced by new pieces that I pick up on my travels."
Sara wears a pink jacket from China, an Ann Taylor blouse, an H&M skirt, Express heels. Chellie is wearing a Banana Republic tank and jacket, a Forever 21 skirt, and Zara heels. Suitcases are by Rimowa.

The Details