On par with jean shopping, bathing suit shopping can be a pit of misery—no one wants to see that much of their untanned skin in a florescent-lit dressing room mirror. But when you're slipping into a designer-made, movie-star-inspired suit, the process can be a bit more fun.
Everything But Water's 30th Anniversary Collection paired big-name designers—Kate Spade, Mara Hoffman, Michael Kors, Nanette Lepore, Trina Turk, among others—with iconic movie stars as inspiration.
Take a look at some of their designs, then head to Everything But Water (Westfield Montgomery, 7101 Democracy Blvd., 301-365-0954; Tysons Corner Center, 1961 Chain Bridge Road, McLean, 703-748-1987) to shop.
The Farrah Fawcett poster that hung in every teenage boy's bedroom for years is reincarnated in this suit designed by BECCA ($138).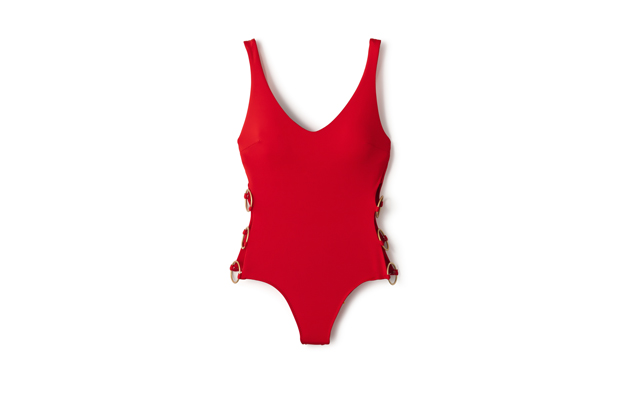 Angelina Jolie's role in "Tomb Raider" was the inspiration behind this athletic bikini, designed by Araks ($200 top, $125 bottom).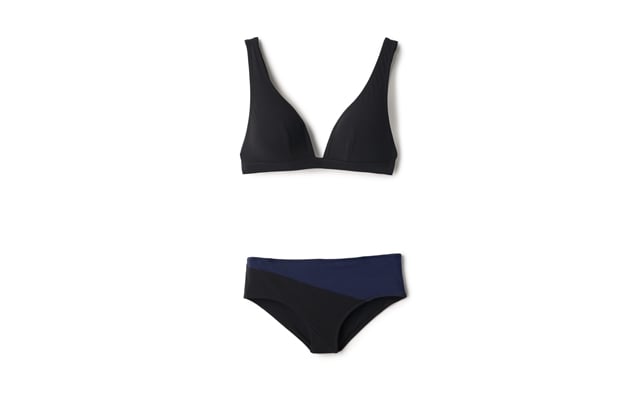 Jean Shrimpton, the English model and actress who embodied the 1960s fashion scene, is present in this demure blush pink strapless suit, designed by Kate Spade ($173).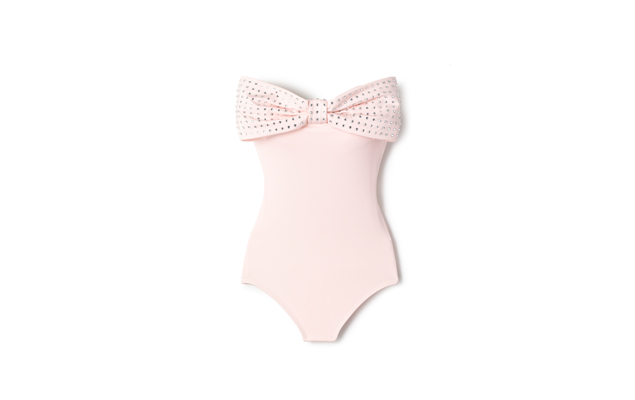 J Lo's dramatic green caftan red carpet look is re-envisioned in this beach-friendly cover up, designed by Lotta Stensson ($448).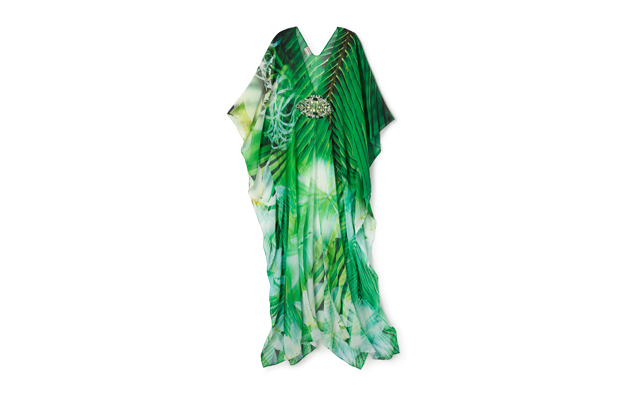 An iconic photograph of Marilyn Monroe in a polka dot bikini led to this yellow-dotted suit, designed by Luli Fama ($84 per piece).
Audrey Hepburn's beach outfit in "Two for the Road" inspired this playful bikini, designed by Nanette Lepore ($78 top, $68 bottom).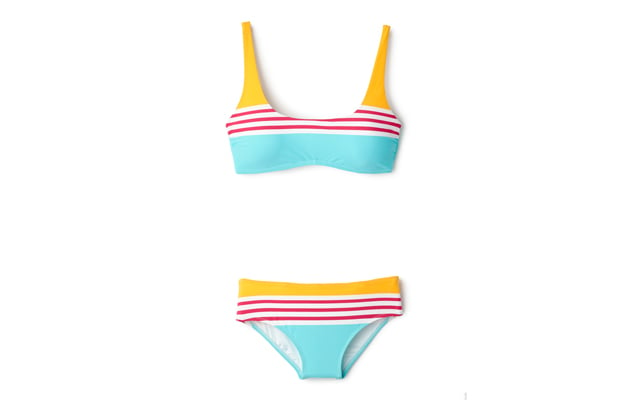 Editor's Note: The price for the Araks bikini was previously listed as $200. This post has been updated to reflect prices of both the top and bottoms of the suit.