Maryland senior senator Barbara Mikulski's announcement that she won't run for a sixth term next year was "a bench-clearing moment," says Len Lazarick, editor of MarylandReporter.com, putting in play not just Mikulski's seat but a slew of others—most, though not all, Democratic. The inter-squad brawl may stoke regional rivalries, setting Montgomery County against Prince George's and Chevy Chase against Takoma Park. Here, our preseason picks.
Contenders for Mikulski's seat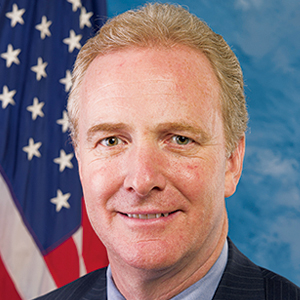 Chris Van Hollen
The Montgomery County Democrat and chair of his party's Congressional Campaign Committee has raised upward of $1 million since Mikulski's announcement.
Contenders for Van Hollen's seat
Jamie Raskin
The Montgomery County state senator—and son of Marcus Raskin,of DC's Institute for Policy Studies—plays well in liberal Takoma Park but also can raise the cash to fight off Matthews if she runs.
Kumar Barve
The state delegate's district around Rockville continues to fill up with suburbanites, but it still isn't a strong enough foundation to launch him into Congress.
Valerie Ervin
After quitting her Montgomery County Council seat last year, she's back for a shot at the House. But the better-funded, equally progressive Raskin leaves her little way forward.
Kathleen Matthews
Her former gig as a Channel 7 reporter—along with her Hardball husband, Chris Matthews—gives her name recognition. But will she keep her fire when media pals start breaking her down?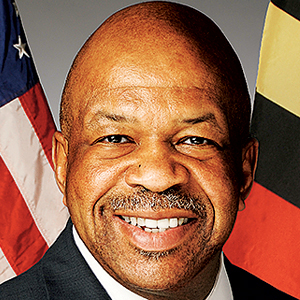 Elijah Cummings
The 19-year US House veteran, whose internal polling, he says, has him leading the race, may be Baltimore's man—if he'll trade his ranking seat on the oversight committee.
John Delaney
The congressman has proved he can win in a district that runs from DC's northern suburbs to the Pennsylvania border, using his self-made wealth and his cred as a job creator.
John Sarbanes
When Sarbanes's father, Paul, retired from the Senate, Van Hollen stepped aside to let Ben Cardin run for the seat (and win). Sarbanes will likely defer now to Van Hollen.
Andy Harris
The Eastern Shore Republican is encouraged by Governor Larry Hogan's win, but voters know him mostly for threatening to kill DC's marijuana legalization laws.
Michael Steele
A former GOP national chair, he might find the cash, but as a former lieutenant governor who lost the '06 Senate race to Cardin, he's unlikely to shake his rap as the eternal bridesmaid.
Donna Edwards
This African-American single mom, endorsed by the women's political group Emily's List, may take every vote to the left of Van Hollen, but that's likely not enough to beat him.
Contenders for Edwards's seat
Glenn Ivey
The former Prince George's County prosecutor is one of several county officials to declare, but he alone has the line to corporate cash, through his boutique law firm, Leftwich & Ludaway, to make a run.
Anthony Brown
The onetime lieutenant governor's failed bid to succeed Martin O'Malley still stings Dems, who blame his lackluster style. Still, don't count out the Harvard graduate and Iraq War vet.
This article appears in our May 2015 of Washingtonian.