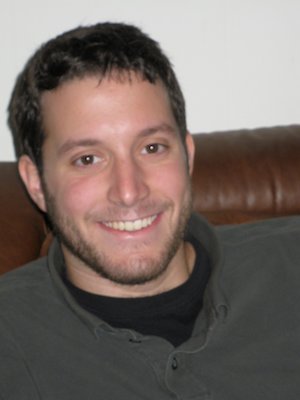 ARLnow Editor Ethan Rothstein will leave the website May 15. He's headed to the business publication Bisnow, known for its newsletters and events, where he'll cover commercial real estate in the DC area.
Rothstein has reported prodigiously for ARLnow since July 2013. Monday was a day of not-atypical output for Rothstein, when he pounded out the following posts:
Rothstein has written so much, in fact, that he had completely forgotten about my favorite Rothstein story of late, about a sinkhole that swallowed a dog.
His favorite ARLnow stories? He loved the tech coverage, meeting people in the county, and reacting to his police scanner: "Having cops ask me how I got there faster than they did—that was always fun."
His biggest story? Easily "Peeing and Pooping in Penrose Park Peeves Parents." Rothstein says his soon-to-be-ex-boss, Local News Now honcho Scott Brodbeck, wrote the headline on that one: "That was really an epic part of the magic of that story."
Rothstein plans to stay an Arlington resident for now. The 25-year-old is even taking a few days off before his new gig starts May 26—a first for him since he left college, with stops at Leesburg Today and a couple of beach weeklies along the Delmarva Peninsula. He'll use the time to catch up on Netflix and cultivate his side gig, blogging about the Houston Rockets for The Dream Shake, an SB Nation site.
"We're sorry to lose him but glad he's finding his passion in terms of a reporting beat," Brodbeck says. Brodbeck plans to replace Rothstein, though that might have to wait until after Local News Now staffs up Borderstan, the DC blog it recently purchased when it sold Bethesda Now. If that's the case, responsibility for ARLnow will rotate among other LNN staffers, including himself, the original ARLnow blogger. "I've never quite left," he says. "I still do a couple stories a day."
Rothstein says he is looking forward to the opportunity "to expand the footprint of what I'm doing and specialize a little bit. There are few places more interesting for commercial development than DC right now." And, he says: "I basically know everything there is to know about streetcars."