When you work from home, having a great office is practically a non-negotiable. So when stylist and medical consultant Naina Singla was renovating her Bethesda home, nailing the perfect workspace was a top priority.
"I have worked from home the past ten years in various roles and sometimes it feels like I spend countless hours at my desk," says Singla. "So it's important that the space around me is not only functional but inspirational and fun."
The first step in the quest for fun: That bold fuchsia rug. Singla's a longtime fan of textile designer Madeline Weinrib, and her graphic Brooke carpet ended up informing the entire room's look. Since the office is located right off the entrance to the home, Singla wanted to make sure its design worked with the rest of her first floor, which is decorated in a clean, minimalist aesthetic with a touch of glam modernism and a neutral color palette. So she countered the vibrant hue of the rug with airy white walls and furniture, working in hints of gold and black and mirroring the hot pink accent in the room's artwork.
Singla didn't scrap everything from her old office, though. Turns out that chic white desk is actually an old brown wooden desk that Singla had been using for more than 10 years. It was functional, but didn't have the right look—so she had the desk wrapped in white linen fabric and topped it with a glass surface. A pretty inspired choice, we say.
Take a peek inside this feminine office below!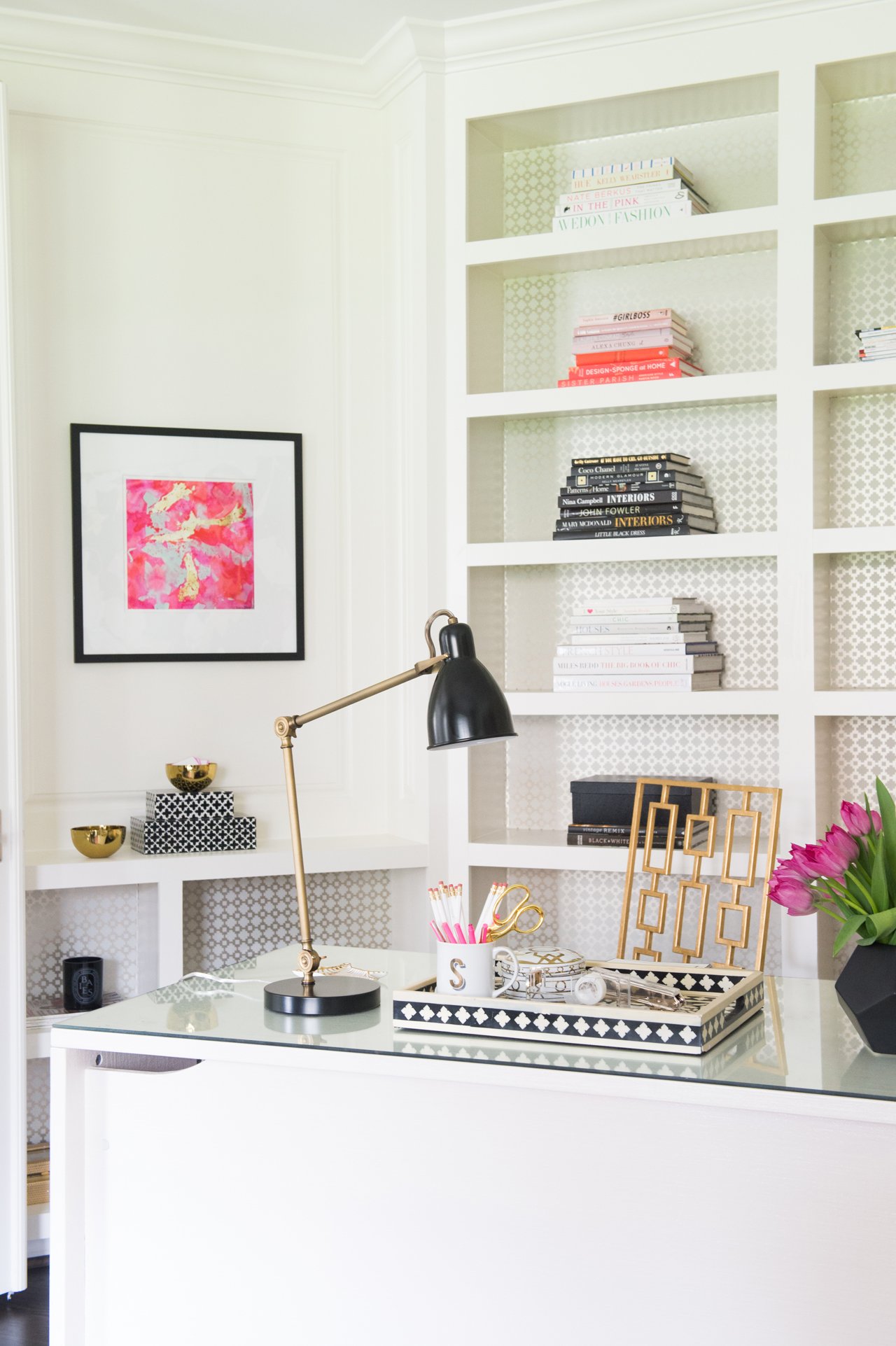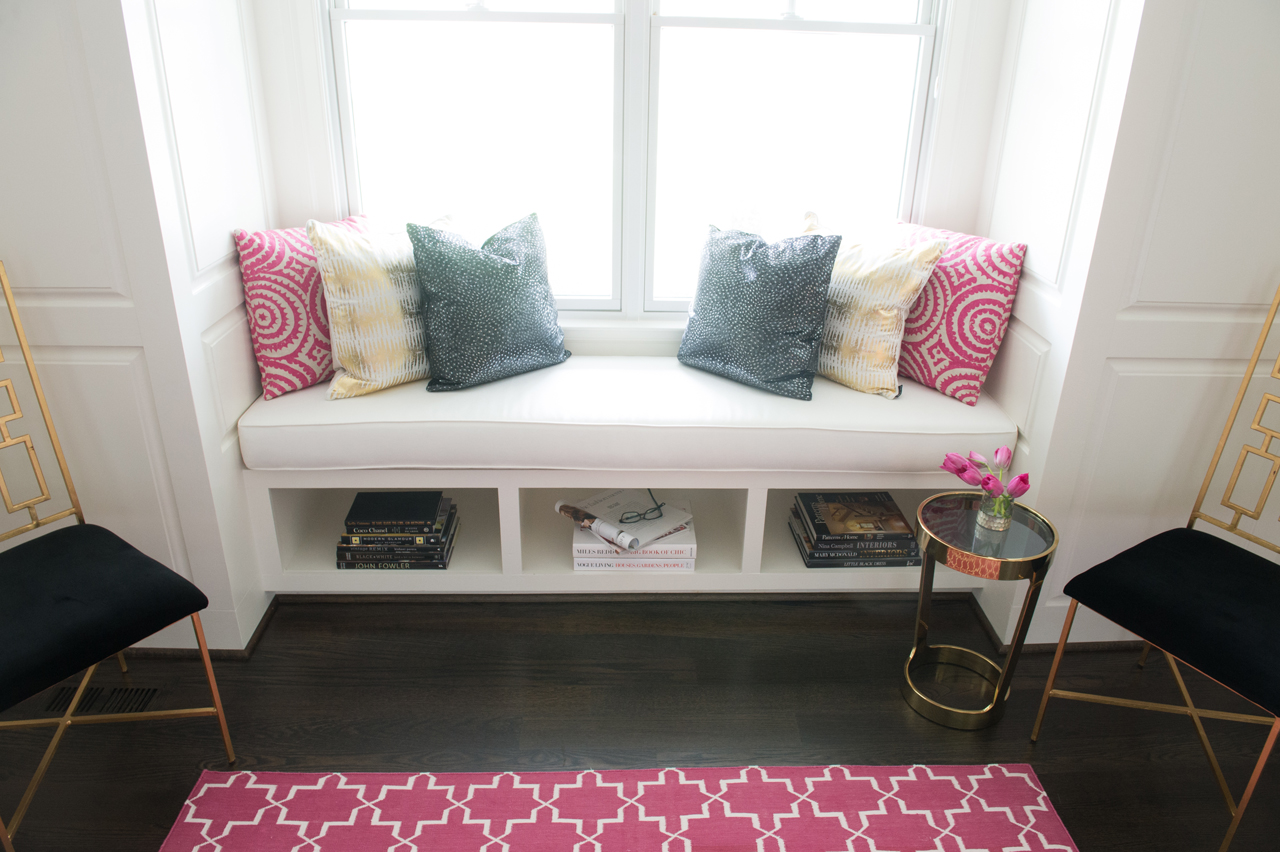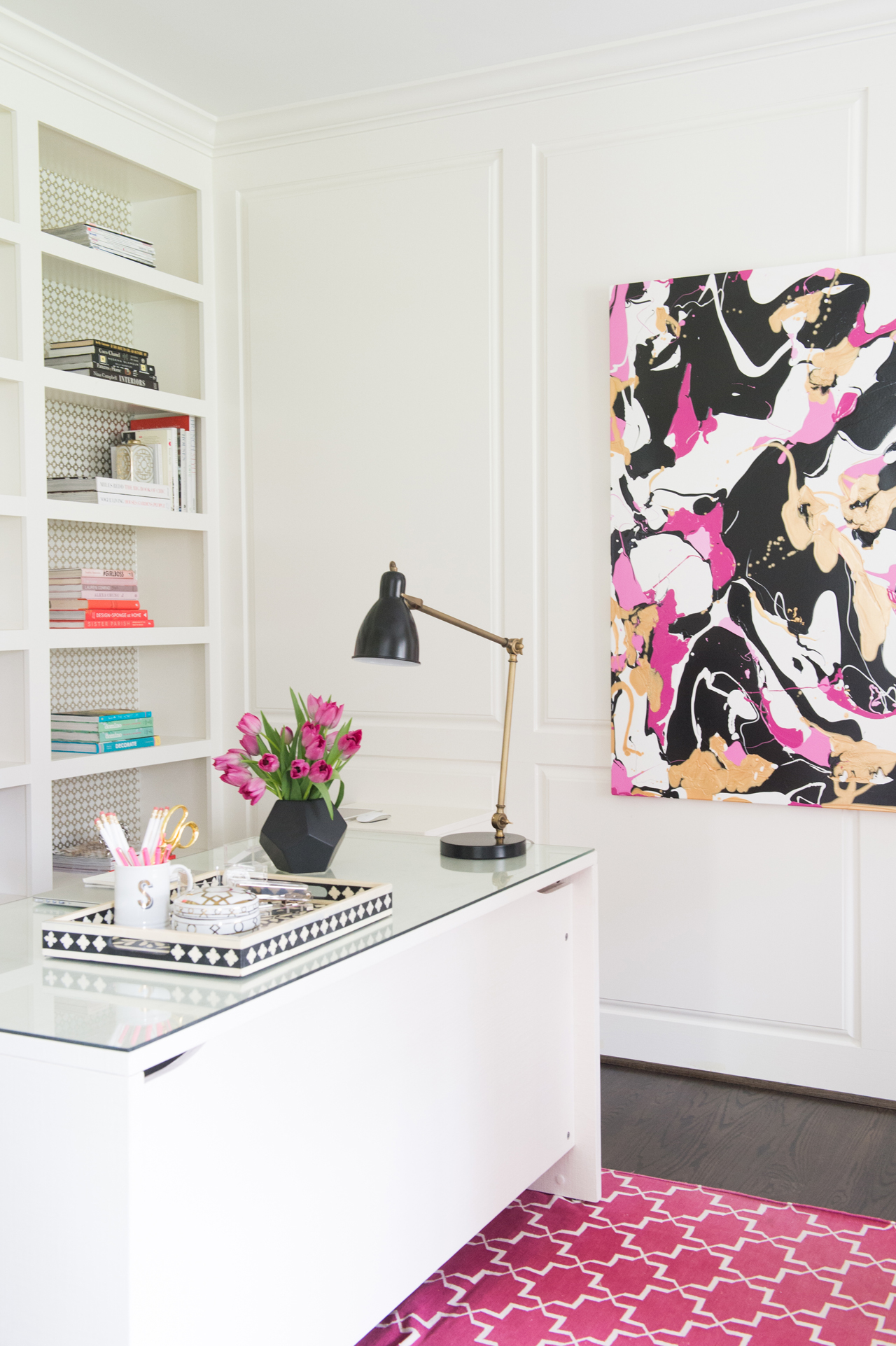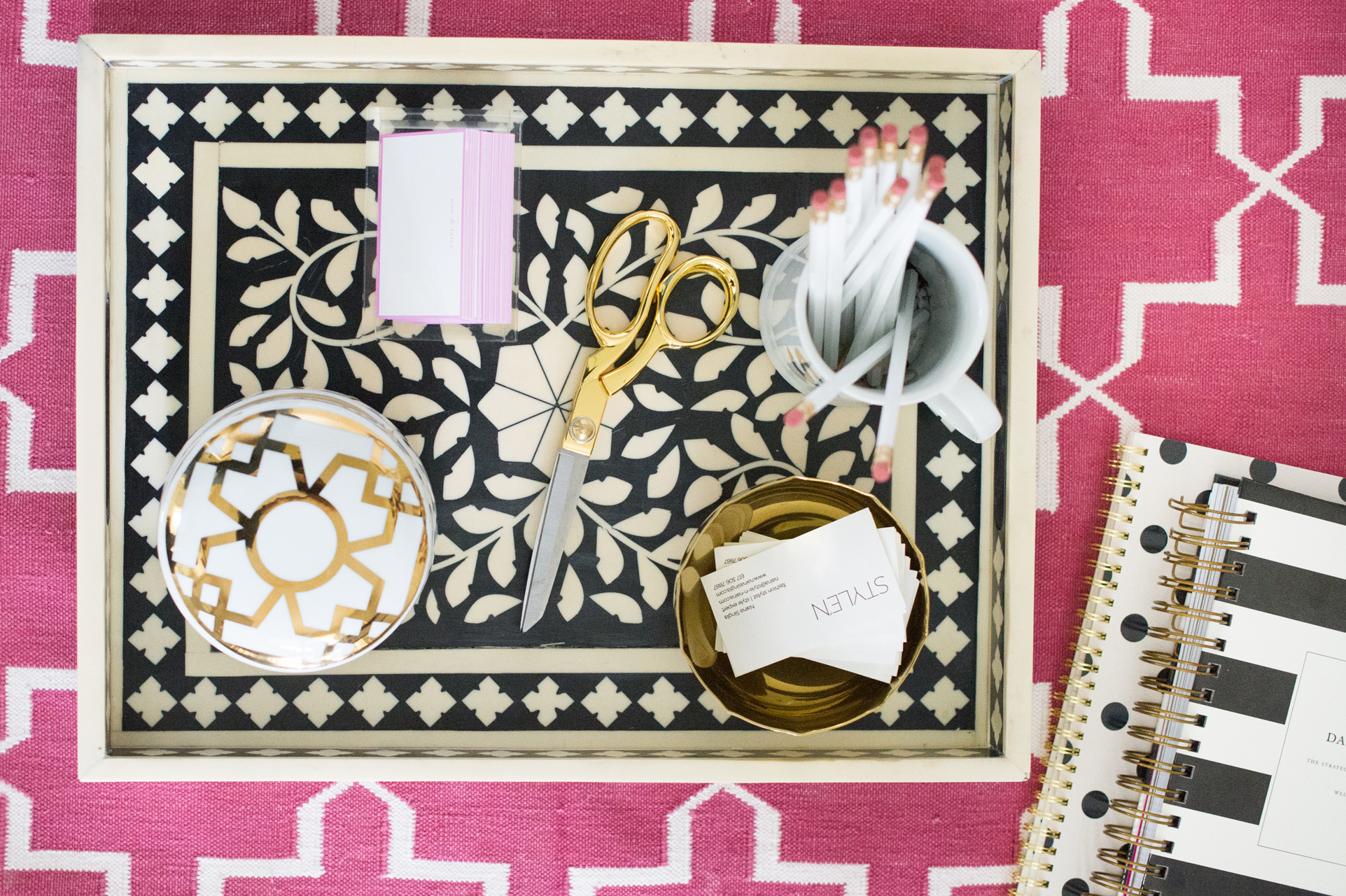 Styling by Cline Rose Interior Design; photos by Abby Jiu.