Bethesda'a annual three-day fashion event, The Front Row, has made a name for itself as a celebrity sighting opportunity—Jessica Alba, Kelly Cutrone, Christian Siriano, and Maria Menounos have all made appearances—and this year is no exception. Aliza Licht, the social media guru and PR executive behind the DKNY PR GIRL Twitter handle, will be signing copies of her new book, Leave Your Mark: Land Your Dream Job. Kill It in Your Career. Rock Social Media., which goes on sale May 5.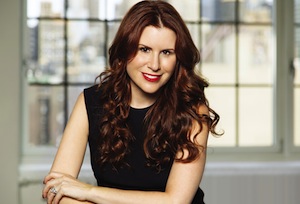 The celebration will kick off with a showing of the Dior and I fashion documentary on Thursday, May 28, at 7:30 PM at Landmark Theatre. On Friday, May 29, attendees can pick up a copy of Licht's book and have it signed between 5 and 6:30 PM on Bethesda Lane. The runway show, featuring Bethesda Row retailers' Spring/Summer 2015 and Fall 2015 collections, follows at 7:30 PM on Bethesda Lane. Seating for the show is reserved for VIP ticket holders, but standing room is available.
The weekend will wrap up on Saturday, May 30 with trunk shows and sales from Bethesda Row retailers. Tickets for the weekend will go on sale on Gilt City at 10 AM on Thursday, May 7. Attendance is free, but a $29 VIP ticket grants access to the documentary showing, a VIP party, and a signed copy of Licht's book, and a $49 ticket includes the former plus a front row seat at the fashion show.