Salads are an easy go-to in the hot summer months, but a bowl of lettuce, tomato, and croutons gets old quickly. Switch up more than just the dressing. Try any of these nine salad recipes to keep your health goals and stay refreshed.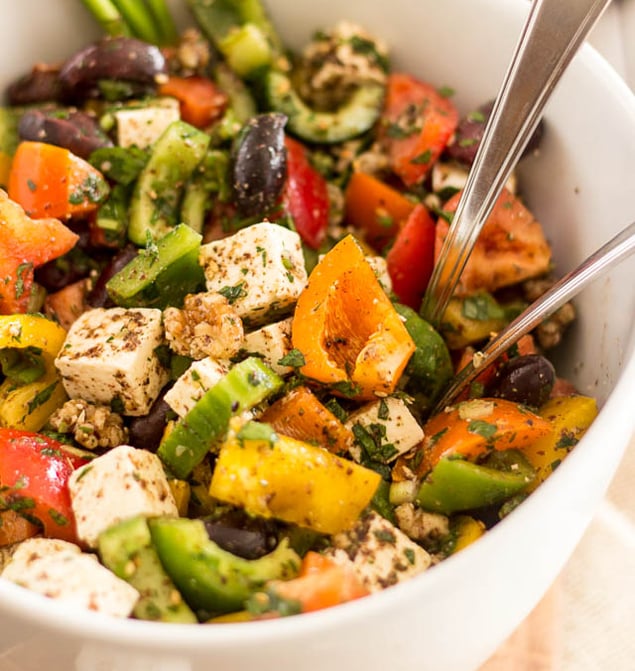 Bell peppers are tasty no matter how you prepare them: stuffed with linguiça and rice, dipped in ranch dressing, or in a salad, like this one from The Healthy Foodie. Toss with goat cheese and olives for a Greek twist on a common vegetable.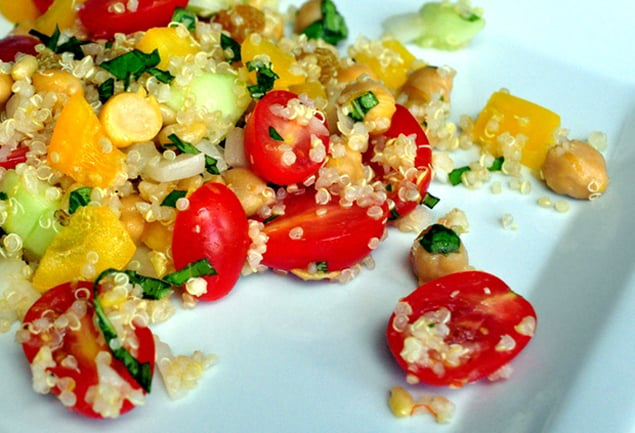 Cucumber will always complement lettuce, tomato, and carrots, but this recipe shakes up the ordinary by pairing it with chickpeas and quinoa. This salad keeps for up to seven days, so make a batch on Sunday, and enjoy a healthy lunch through the workweek.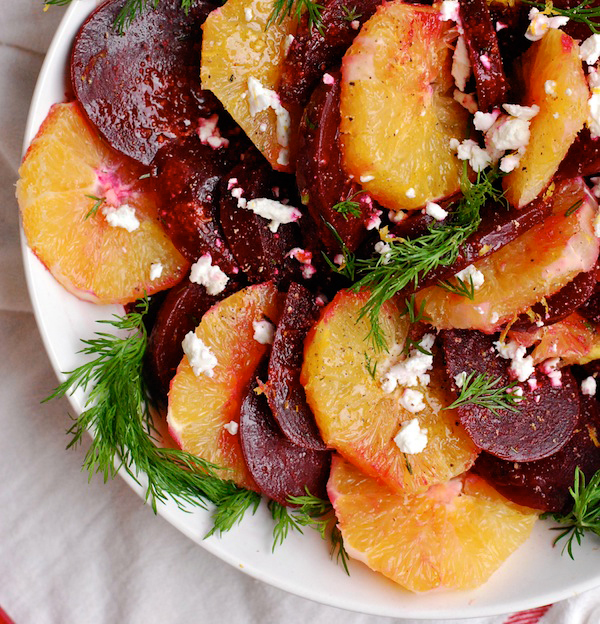 If you're looking for a bold, colorful salad, this beet-rich recipe from Babble might be it! Top with olive-oil dressing.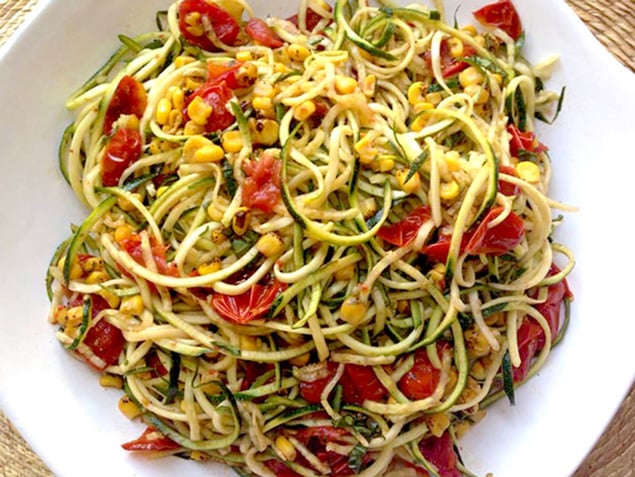 Zucchini is in abundance this time of the year. Try this salad as an introduction to the vegetable, and since the main ingredients are all in-season, it's sure to be fresh!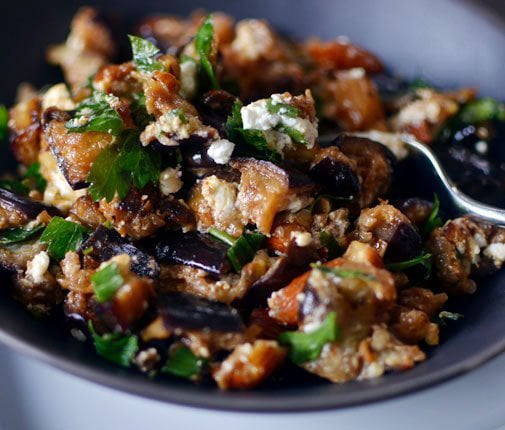 This recipe may be from an award-winning chef, but don't let that intimidate you. Creat this tasty eggplant dish with a vinegar and honey marinade, then dress with lemon juice and soy sauce.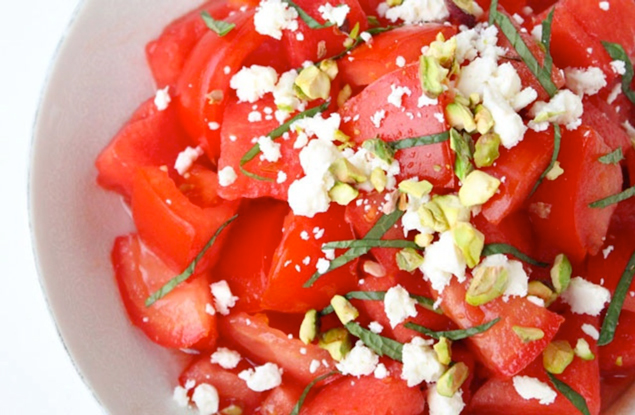 Tomato and watermelon are prized summer fruits. Combine them with feta for this seriously healthy salad!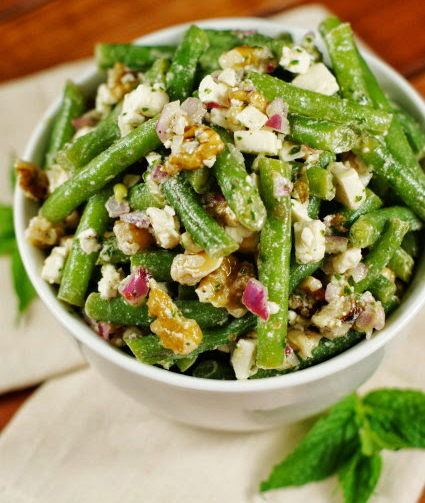 Green beans are awesome on their own! Try eating them as finger food dipped in hummus, or mix it up with this recipe from The Kitchen is my Playground.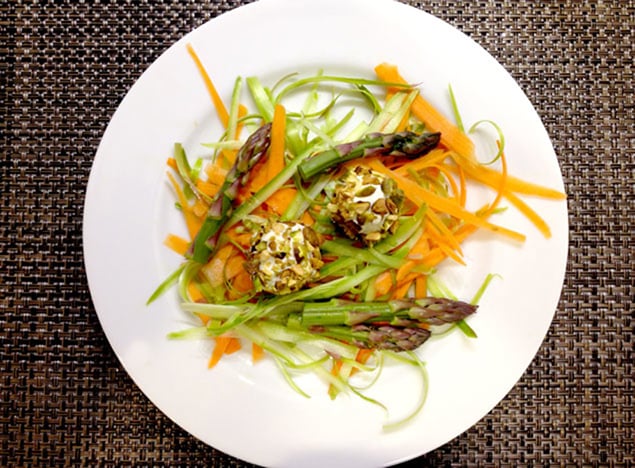 Asparagus season may have peaked in April, but it technically ends this month. Shop the last round of fresh asparagus, toss with carrots and goat cheese, and enjoy this tasty salad.
Peas are not only a summer harvest, they're inexpensive and accessible. Try this pea salad from The Kitchen Is My Playground for your next cook out.