As the Mid-Atlantic area director for Shake Shack, Allan Ng is figuratively running all day long, checking in on the operations and the food quality at the local restaurants under his jurisdiction. And as the founder of the Shack Track & Field's monthly running club, he's literally running every second Tuesday of the month during the free workout that brings together members of the community for a sweat session that ends with a Shackmeister Ale.
This burger enthusiast is also a big-time biker–he recently completed a 600 mile bike ride to benefit No Kid Hungry–so he balances his love for Shake Shack food with healthy living and plenty of exercise. See how he stays fueled in this record of everything he eats in a day on the job.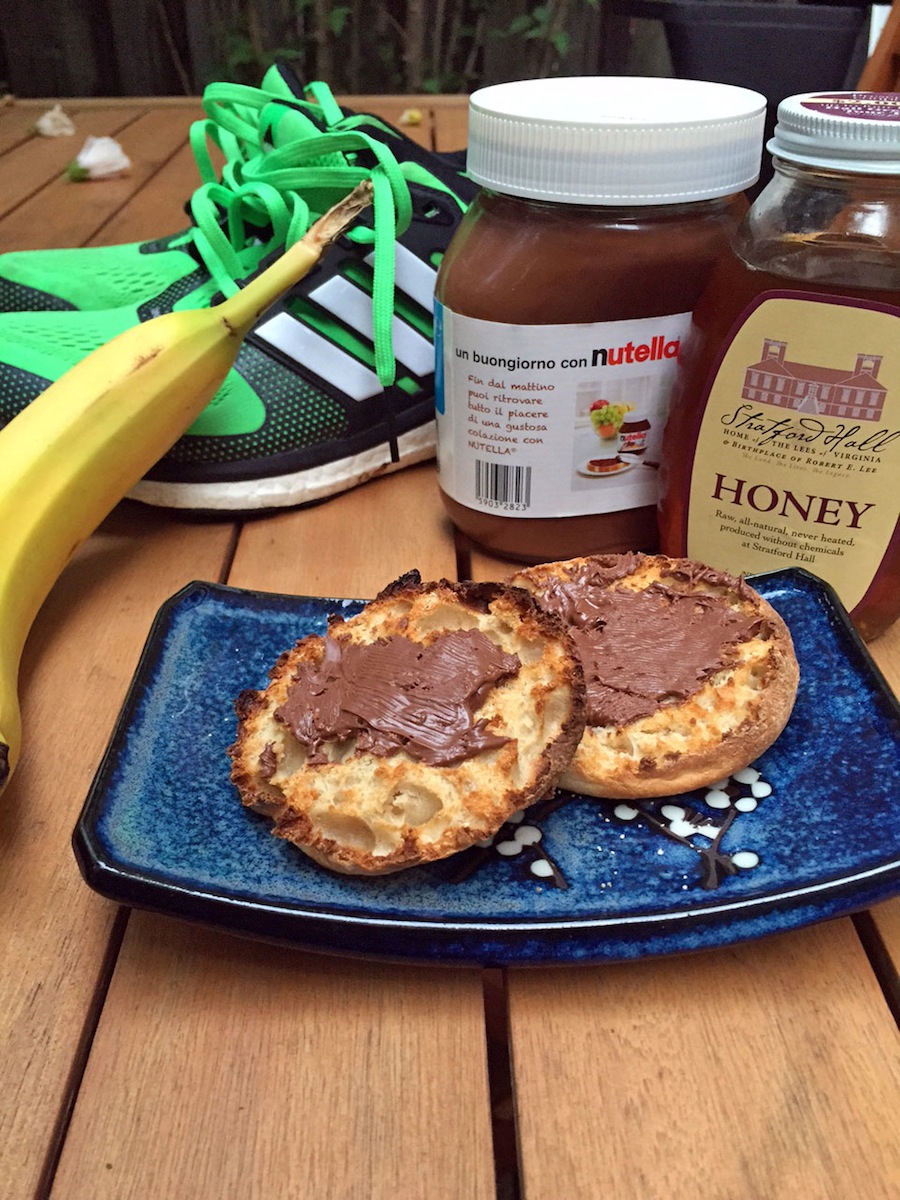 Pre-workout: "English muffin with Nutella and honey. Simple and natural jolt of goodness with the honey–I don't want to start off the gun too soon."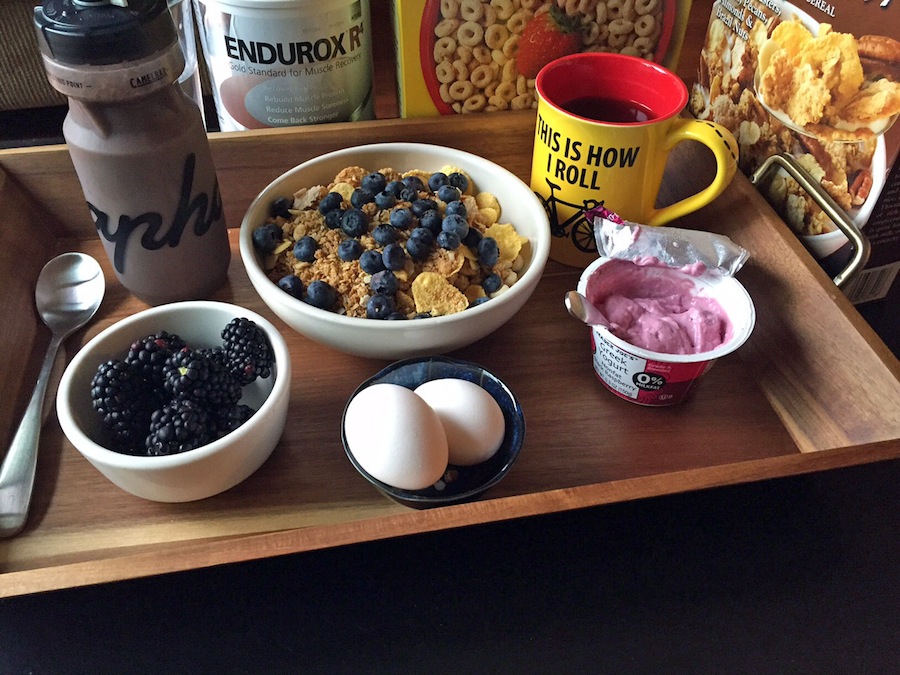 Breakfast: "Three cups of cereal with almond milk, Greek yogurt, Endurox (a muscle recovery drink), two hard-boiled eggs, fresh fruit from my weekly farm share, and a cup of coffee. Breakfast is my most important meal of the day. This is when I reflect on my workout, good or bad, and journal it for my coach. This is when I fill my 'tank' up to run all day. Can't leave the house half empty because in the food industry, there can always be a surprise."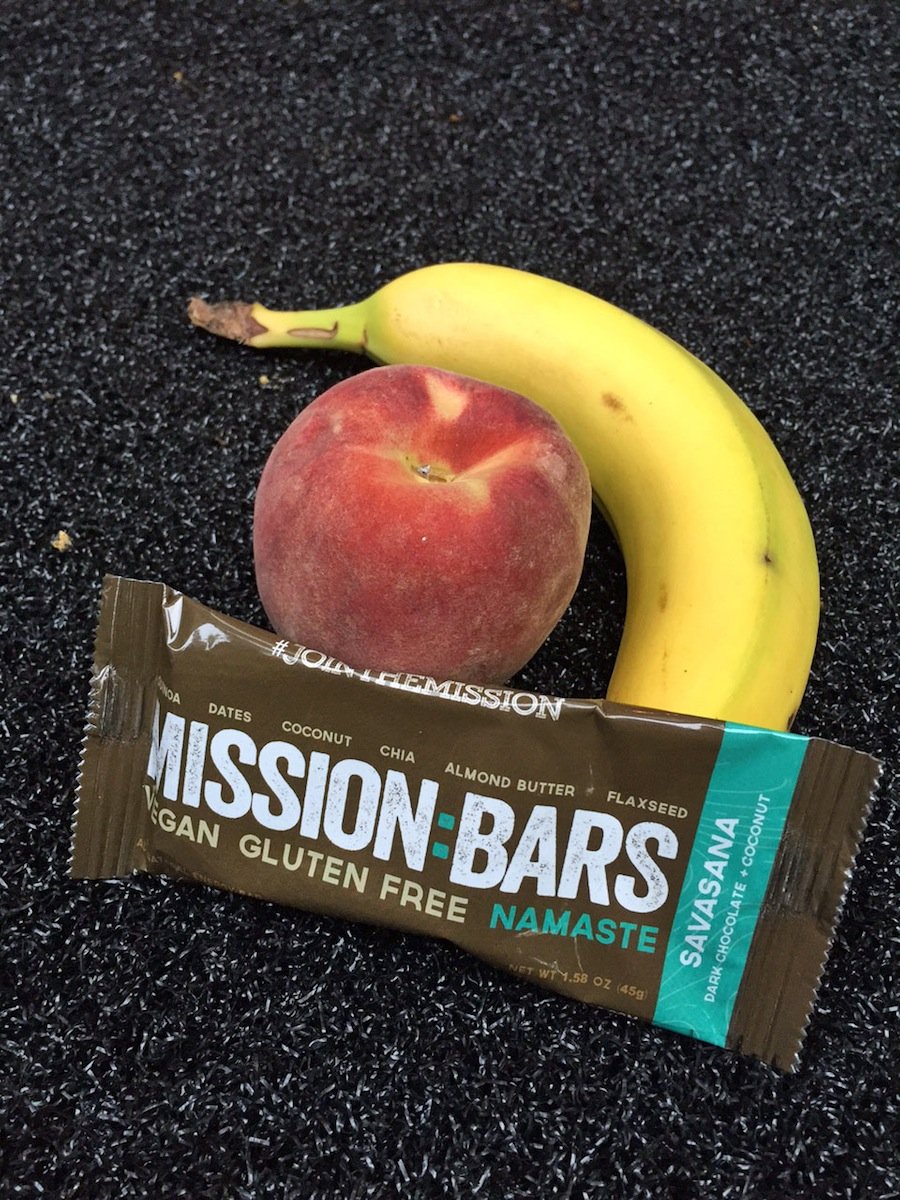 Mid-morning Snack: "A Mission Bar and fruits. Something to hold me down until lunch time and clean wholesome goodies. While the rest of the world is eating lunch, I'm working with my team to make sure our guests have a great lunch experience."
Lunch: "For me lunch is around 2 or 3 PM, when the rest of world is back at their desk finishing up their day. During this time, my Shacks typically are on 'downtime' (non-peak hours). I take this opportunity to order an assortment of hot and cold Shack food. We order burgers, fries, frozen custard and a house-made drink. My managers and I sit down for lunch and sample the food we ordered, eating small bites to gain feedback. If we have the opportunity, we take it back to the team and work on it, and if they nailed it, give them a high-five. It's important for me to stay dialed in to the quality of our food, in both presentation and taste."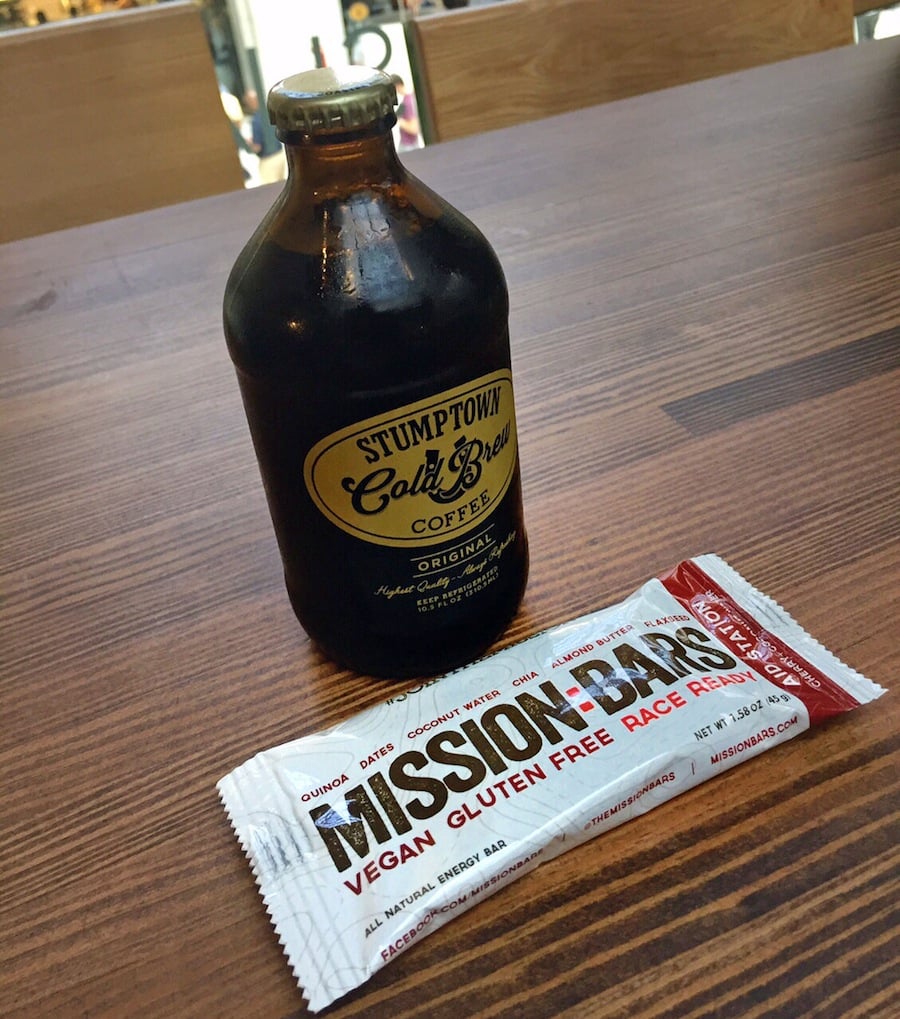 Afternoon Snack: "I clearly snack a lot, all trying to keep the tank full and running well. Another Mission Bar–I'm obviously a big fan of them. I can count, name, and pronounce all the ingredients. Add in a Stumptown Cold Brew. As the world is winding down, I have more to do: Shack Track & Field, let's run this town!"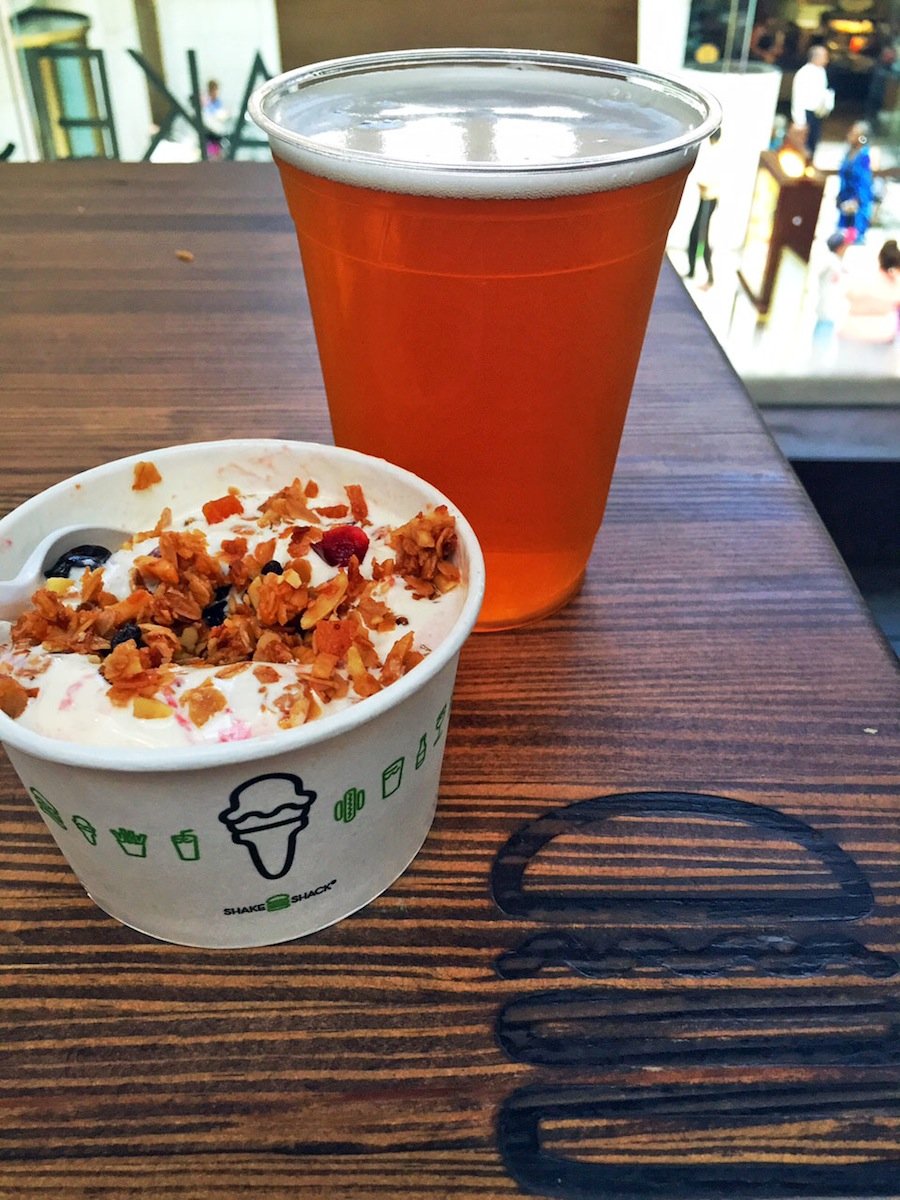 Post Shack Track & Field: "Cool Runnings and a pint of Shackmeister Ale. The first drink is on Shake Shack, so I might as well take advantage of it! Plus, Cool Runnings concrete is only available on Shack Track & Field nights. It includes Hippie Crack Granola from Baked and Wired. Who made the rule dessert and beer don't go together?"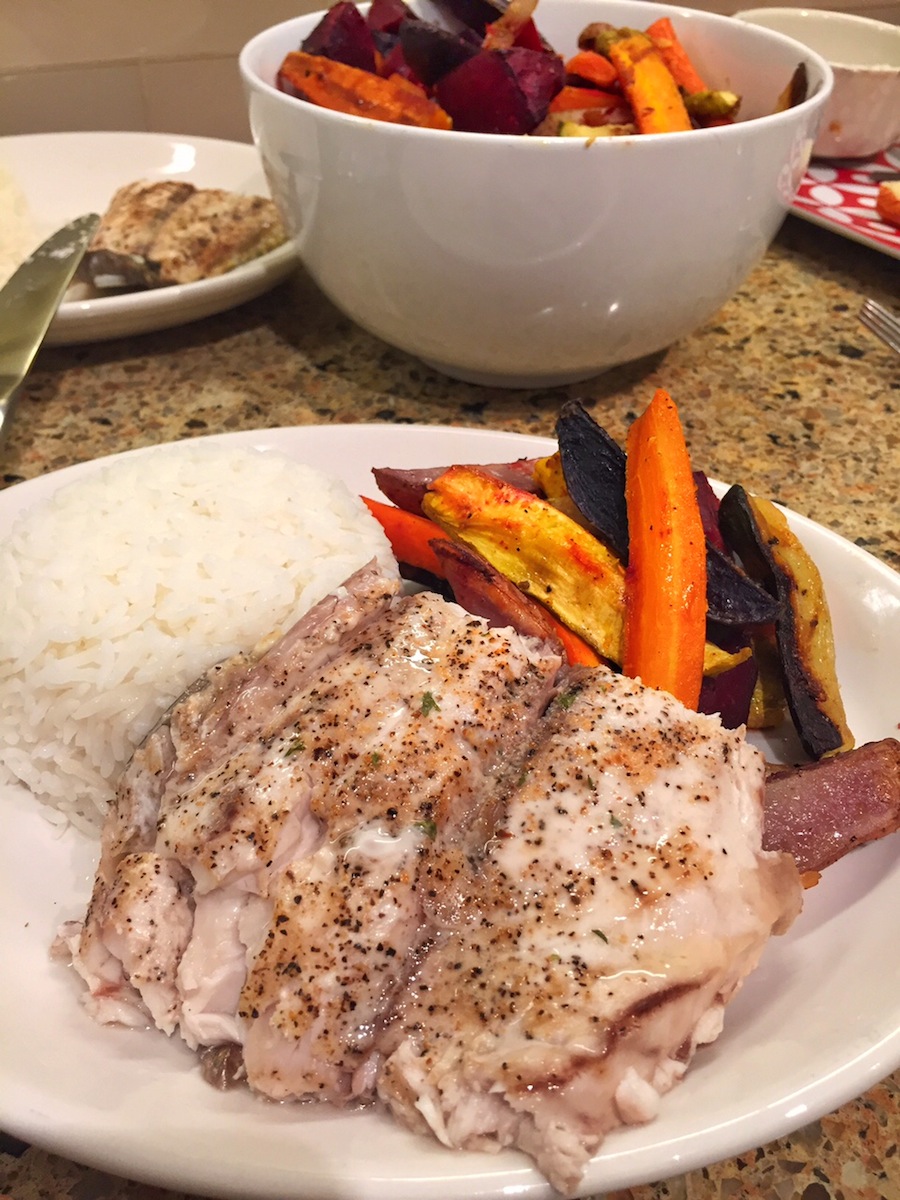 Dinner: "You were wondering when I was going to have dinner, right? Typically I have late dinners around 9 or 10 PM when I get home from work. Veggies are from my weekly farm share (potatoes, beets, carrots, onions, zucchini, and squash). I include protein to balance out the veggies, typically chicken, fish, or steak. Tonight I chose to broil a nice piece of Rock Fish. Then I add a small amount of a carb, a steamed white rice."
Want to share a Food Diary with Well Being? Email wellbeing@washingtonian.com with details.