Washington Post HR asked employees to stop printing out so much stuff in preparation for the publication's imminent move to new offices. In part, that's because "There will be far less storage space, table space, and desk space than we have today," human resources VP Wayne Connell told Post staffers in a memo.
So what does that less space look like? Courtesy an anonymous Post-employed individual, here is an example of a current desk. Look at all that space for pinning up crap on the "walls," not to mention spreading it around you.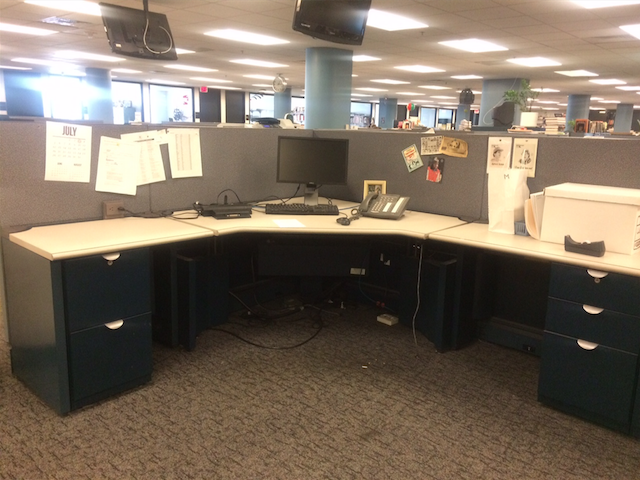 Ugh, right? Now check out the new desks, some of which have been set up in a demonstration area on the sixth floor of the company's current offices. Good luck pasting your garbage onto these sleek frosted walls!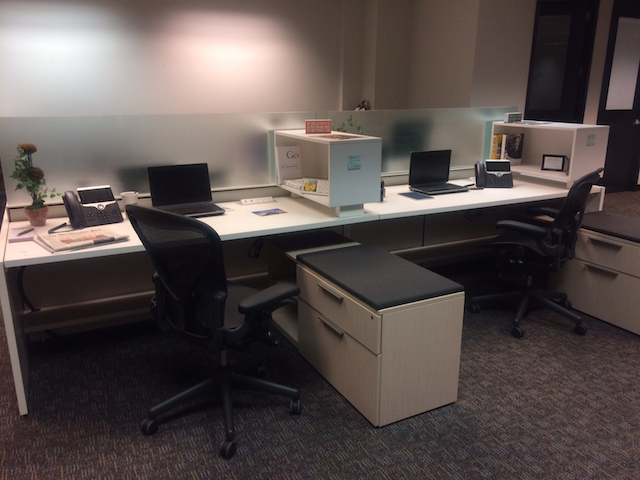 At your new desk you'll have space for a laptop, a phone, Laszlo Bock's Work Rules!: Insights from Inside Google That Will Transform How You Live and Lead, and Katharine Graham's Personal History.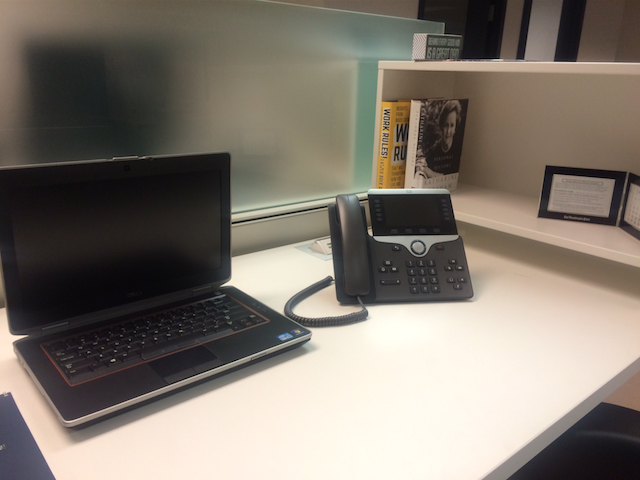 And finally–and why don't all offices have this feature???–USB plugs! Right there within reach! With these babies, maybe you can get rid of that desk phone, too, if you get decent cell signal in the building and you ask nicely.