The big news out of Sunday night's MTV Video Music Awards is that Kanye West announced his (serious?) intention to run for President in 2020. Assuming that West would win easily, above is a sneak preview of the cover of the January 2021 issue of Washingtonian, welcoming the new President and First Lady.
Here are a few previous post-election covers from years past: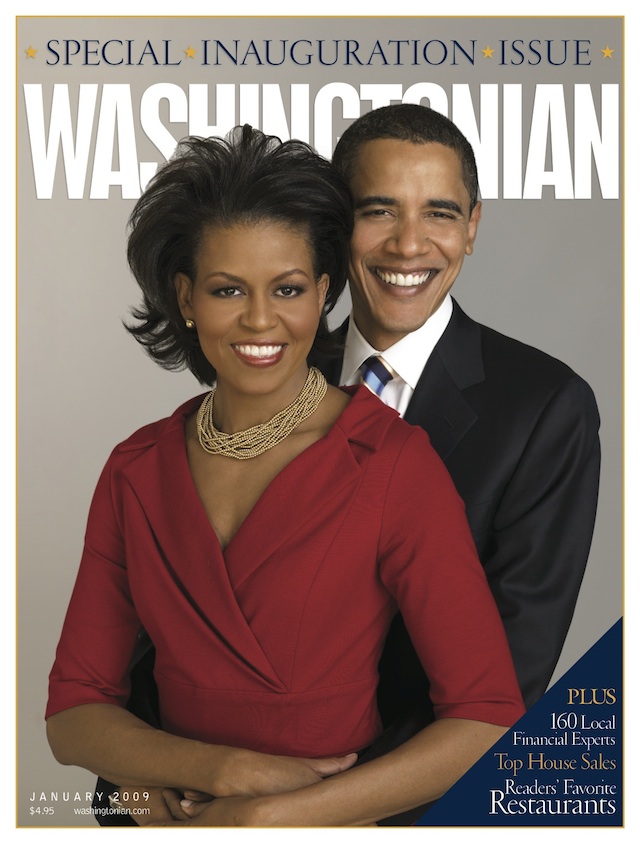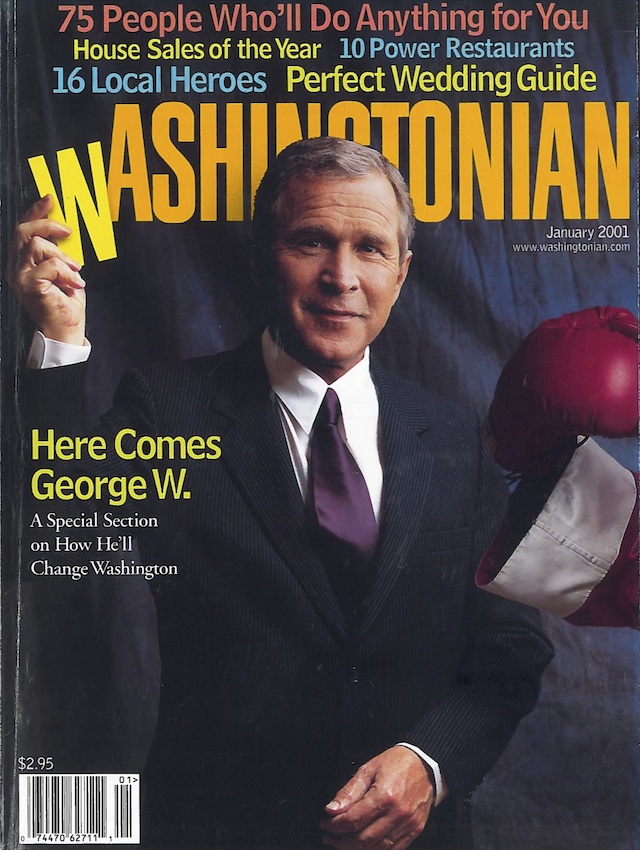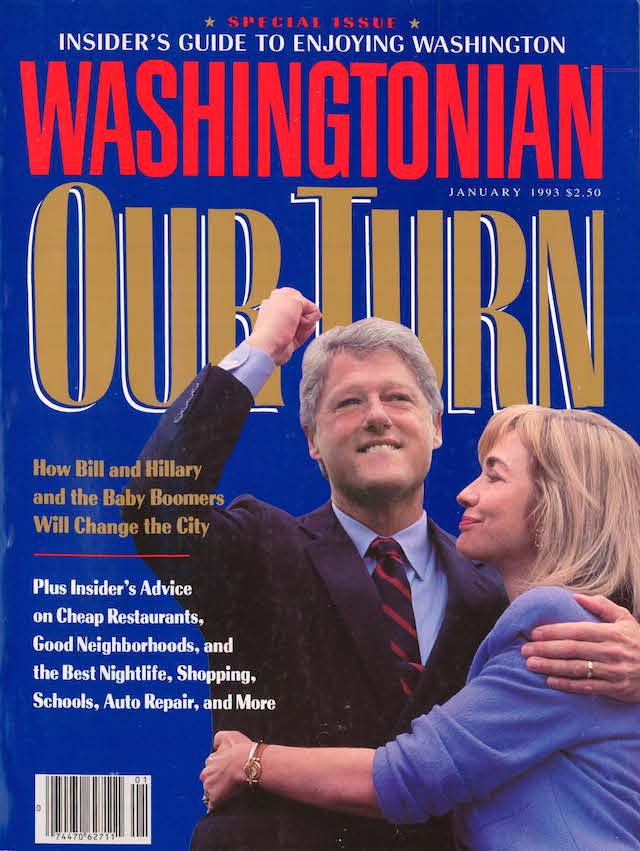 Click here to download a high-resolution version of the January 2021 cover, featuring President-elect Kanye West and First Lady Kim Kardashian West.