Matt Cohen will leave his perch as editor-in-chief of DCist to become the arts editor of Washington City Paper, the alt-weekly announced Tuesday. Cohen had been at DCist since August 2013, and in the top spot since January of last year. He'll leave DCist at the end of September. Rachel Sadon will replace him; she was associate editor at the publication.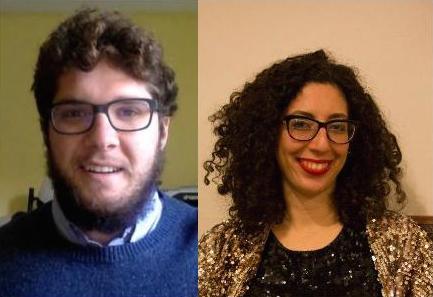 "We were in the process of adding a new editor in DC before Matt got poached, so now we're going to be hiring two people," Jake Dobkin, the publisher of DCist's parent company Gothamist, tells Washingtonian in an email. "Over the years we've had many great editors in DC, most of whom have gone on eventually to work in senior positions at MSM publications, so this is something we're good at dealing with."
Indeed, former DCist editors can be found at Route Fifty/Government Executive (Michael Grass) CityLab (Sommer Mathis), Atlantic Media Strategies (Aaron Morrissey), WAMU (Martin Austermuhle), Washingtonian (Benjamin Freed, who arrived after a dispute with Gothamist about freelancing), and Washington City Paper (Sarah Anne Hughes). (Curiously, not all of these individuals can be found in DCist's list of "editors emeriti.")
Cohen replaces Christina Cauterucci, who announced earlier this month she would take a staff-writer position at Slate. Her first day at that publication is this Tuesday.
Reached by phone, Cohen says he plans to bring "a lot more in-depth reporting and profiles to the arts section and ramp up the Arts Desk blog." (Disclosure: I used to work at City Paper and had a hand in naming that blog.) He says his overall goal is to make the paper's arts section "required reading for anyone who follows the DC arts scene and really tell stories that no other pubs are telling about DC's art community."
Freelancers: Get in touch with Cohen, who says he "really would like to diversify the slate of writers at City Paper and have a lot of distinct new voices." He's particularly keen to find "writers of color and LGBTQ voices."
Leaving a lean Internet publication for one facing the challenges that come with a legacy print platform "was not an easy decision," Cohen says, "but ultimately I grew up in the DC area and have been reading City Paper since high school and college. It's always been a paper I've admired so much over the years."
Cohen, who is 27, grew up in Rockville and attended Wootton High School and Salisbury University. He lives in Bloomingdale and will trade DCist's space in the WeWork facility in Shaw for City Paper's digs on 14th and I streets, Northwest. He says he's psyched to work with new City Paper editor Steve Cavendish, who he says has "a lot of good ideas about the paper."
DCist will require a larger space whenever it fills those open positions: "Our office can literally only fit two people," Cohen says. "We're going to upgrade."
Correction: This post originally gave the wrong date for Cohen taking the top spot at DCist.