As told to Caroline Cunningham.
Robert E. Simon Jr. founded Reston in 1961 with a vision for a planned community in which residents could live, work, and enjoy recreation and entertainment. In April, he turned 101. Here Simon reflects on his inspiration for Lake Anne Village Center and the global influences that shaped Reston: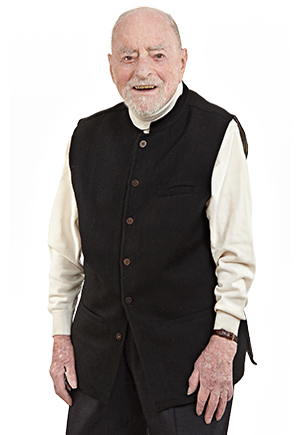 "I always say there's nothing new in Reston—it's the collection of good ideas from other people that made it so successful on its opening in 1965.
"I wish I could say that in my cradle I had this vision for Reston, but that's not the case. I took a yellow pad and wrote down all the things I'd seen or heard about in the world that would fit into a new community. The idea of 'new community' came from England. I'd seen a fountain at Lake Geneva, so the fountain in Lake Anne came from that. The idea of starting the construction with a high-rise came from Tapiola, outside of Helsinki. Tapiola is this small community with a plaza and a high-rise office building. Ours couldn't be an office building like they had, because if I built an office building, it would've been vacant for years, so we built a 60-unit apartment building, the Heron House. I live on the 13th floor.
"The idea of plazas came from my trips to the Italian hill towns. I asked the planners to create a plaza, and one of them had spent a couple of months in Portofino. The inspiration came from the Italian hill towns, but the execution came from Portofino."
This article appears in our April 2015 issue of Washingtonian.