Flute is an eight-month-old Yorkshire terrier-mix. This friendly, energetic little girl loves playing and cuddling. The only thing she doesn't always love is other dogs, which means she's picky about her playmates. Flute is looking for a home where she can be the center of attention. She'll have no problem giving you tons of affection in return. If you're interested in a playful, small canine companion, stop by the Washington Animal Rescue League and meet Flute.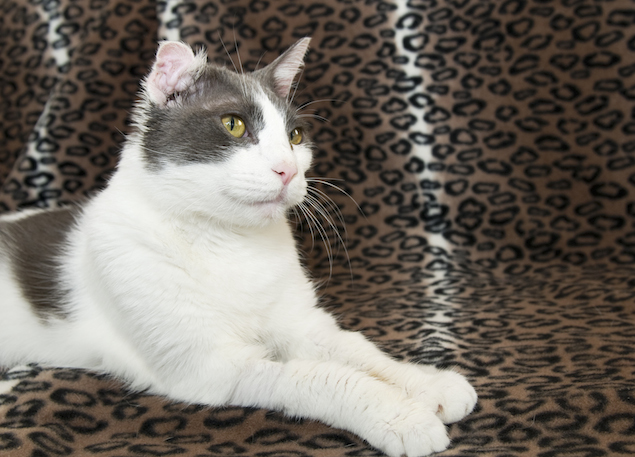 Nico arrived at the Washington Animal Rescue League after being rescued—along with some 150 other animals—from a hoarding situation in North Carolina. A chronic, untreated infection resulted in a permanently crinkled ear, which only adds to her unique "look." Nico is very sweet, affectionate, and talkative. She craves companionship and actively solicits petting by climbing in your lap and pushing her head into your hands. Nico is looking for an adult home (or one with older kids) where she will be well loved.
Leonardo was surrendered to the shelter when his owners could no longer care for him. He is a very sweet and friendly chihuahua/dachshund mix who is about 10 months old. This guy has a huge personality in a little body. He loves to interact with the other dogs in his foster home and has picked up his foster family's routine very quickly. He's still figuring out how to go up and down the stairs, and is working hard on his crate training. He enjoys sitting on laps and giving lots of affection. He's a very outgoing little dog, but would do best in a home without children. You can meet him through
Rural Dog Rescue.
Annie is a three- or four-year-old, medium-sized, hound-mix. She is a gentle, sweet dog who loves to spend time outdoors, get pets from everyone, and nap in the sunshine. She is good with kids and other dogs. Annie is mostly house trained at her foster home but like most rescue dogs, may need a refresher when going to her forever home. Annie is also working on learning the basic commands. She does well in her crate while you are away and is so excited when you come home. She would do best in a home with a backyard and an owner who likes to walk or jog. You can meet her through
Rural Dog Rescue.