We've noticed a growing trend with pizza toppings around Washington, and it has nothing to do with sausage and peppers. Dessert pies are on the rise, meaning you can make a whole meal of pizza, from start to finish. Here are five to try.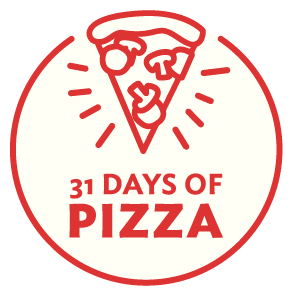 Fresh fruit pizza at Matchbox
Multiple locations
Anyone who's missing summer may want to try the fresh fruit pizza from the homegrown Matchbox chain, which combines raspberries, blackberries, and strawberries. The pie is topped with mascarpone icing, fresh mint, and a sweet-savory balsamic reduction.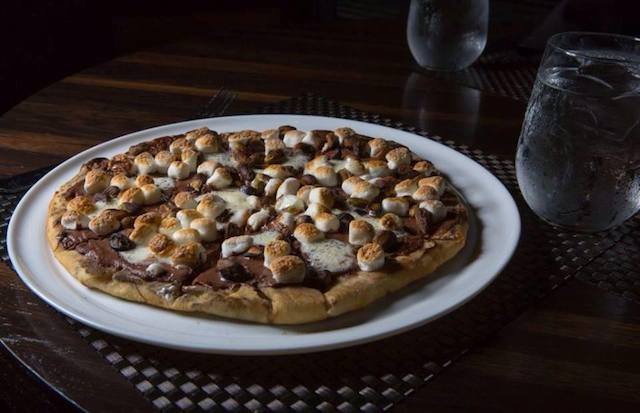 Nutella pizza at Osteria Marzano
6361 Walker Ln., Suite 140, Alexandria
This Alexandria Italian restaurant has served their dessert pie since they opened in June of 2013, but customers—especially those in large groups—have been asking for it more over the past few months. We can see why: a 12-inch crust is topped with warm Nutella, pistachios, whipped mascarpone, and baby marshmallows.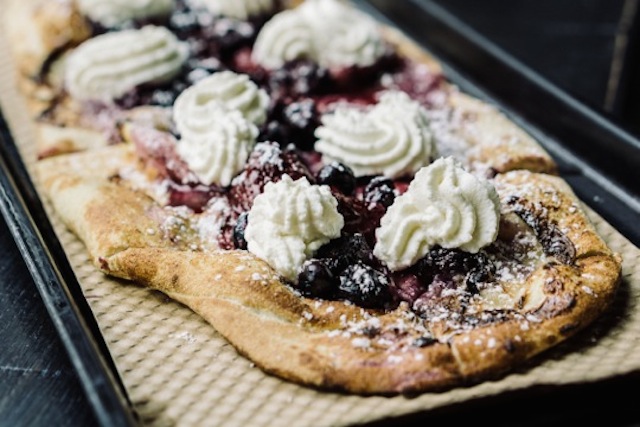 The berry-filled Lori Lane at &pizza
Multiple locations
Fruit fans may like this local chain's version of dessert pizza, which began as a Valentine's Day special. The signature oblong crust is spread with white chocolate sauce, and then topped with a four-berry blend and dabs of ricotta cheese.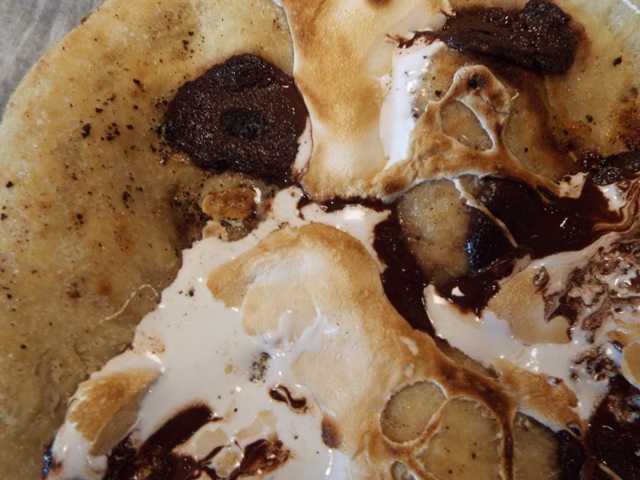 DIY dessert pizza at Black Iron Pizza
1299 Pennsylvania Ave., NW
Chef Eric McCoy makes the dessert pizza crust by caramelizing the dough with butter and sugar. Like the savory pies on the menu, the sweet pizza is customizable. Diners can mix-and-match chocolate, raspberries, toasted marshmallows, and other toppings to their hearts' content. "If you ask for dark chocolate on a normal pizza with anchovies, we'll do it," says McCoy.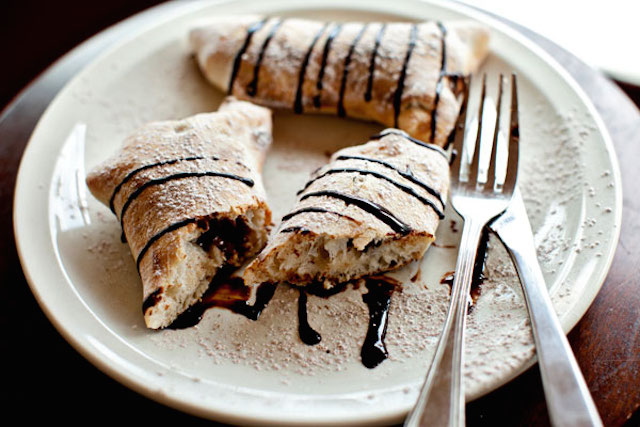 La Bomba at Menomale
2711 12th St., NE
We're never one to leave crusts on the plate, so this version of dessert pizza is a no-brainer. The kitchen stuffs batons of its regular savory dough with Nutella, bakes them in the wood-fired oven, and finishes the dish off with powdered sugar.