Where would Washington's top pizza chefs order a pie for themselves? We started by asking Il Canale's head pizzaiolo Aldo Roshan, and following the chain of recommendation—both their top local picks, and where they'd like to eat pizza anywhere in the world.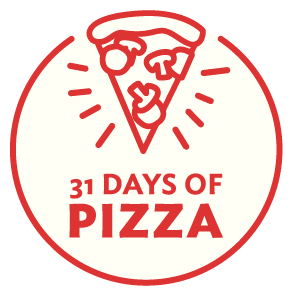 Aldo Roshan, head pizzaiolo at Il Canale in Georgetown
In Washington: Il Canale serves certified Neapoilitan pizzas, so it's fitting that Roshan seeks out the same style of pizza Enzo Algarme's Arlington restaurant, Pupatella.
Anywhere in the world: Roshan says he would make the pilgrimage to Naples. "That's where pizza was invented," he says. "They make the best, and they know what's going on."
Enzo Algarme, co-owner, Pupatella in Arlington
In Washington: Like most pizzaiolos, Algarme isn't dying to eat pizza elsewhere in his spare time. He says the only other place in DC he's curious about trying is Etto on 14th Street, because they mill their own flour.
Anywhere in the world: Algarme would, like Roshan, head to Naples—specifically, 50 Kalo.
Peter Pastan, co-owner, Etto (Logan Circle) and 2 Amys (Cleveland Park)
In Washington: Pastan isn't interested in eating another pie, period. "The last thing I want to do is go out for pizza," he says. We'll give him a free pass—if we could eat at Etto and 2 Amys whenever we wanted, we wouldn't shop the competition either.
Anywhere in the world: The last time Pastan ate at Pizzeria da Remo in Rome was almost two years ago, but he's been thinking about it since. "They only cook the crust halfway," he says. "It's crunchy and soupy at the same time, but it works."
Mike Isabella, owner, Graffiato in Chinatown
In Washington: We picked up the chain with Isabella, who has two Graffiatos in DC and Richmond. He would opt for 2 Amys: "They serve great classic DC pies and I love their dough."
Anywhere in the world: Roberta's in Williamsburg, Brooklyn, for a winning combination, he says, of creative toppings and great crust.