Ashburn; 97 employees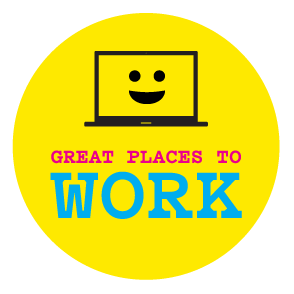 Employees say they like the challenging work: This management consultancy—on the Inc. 5000 list of fastest-growing private US companies—helps corporate clients with projects in the digital realm, such as digital ad solutions and customer and audience intelligence. The staff is rewarded for that work, with recognition at monthly all-hands meetings and twice-yearly reviews that can lead to raises and bonuses. They also value the fun culture (think beer refrigerator).
Perk: Unlimited vacation.