Dupont Circle; 58 employees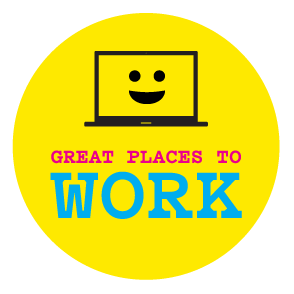 When you're tasked with digital brand management for such big clients as eBay, Estée Lauder, PayPal, and UNICEF, you've got to keep workers happy and sharp. RepEquity does that by having an accessible and caring senior staff (CEO Tripp Donnelly schedules one-on-one lunches with employees to discuss their careers), by granting lots of vacation days (20 to 30), and gathering everyone for fun quarterly outings (bowling, sailing, ziplining). Oh, and a drinks cart—which rolls out at the end of every week—doesn't hurt. The result? RepEquity is one of the area's fastest-growing companies, with 2,000-percent growth over the past five years.
Perk: Employees of the month get to share the spoils by ordering their lunch of choice for the whole office.