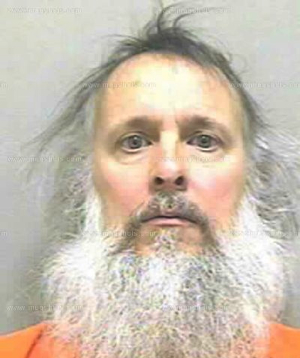 An Alexandria jury found Charles Severance guilty of three murders over an 11-year period, following three days of deliberations. Severance, 55, was convicted in the slayings of Nancy Dunning, Ron Kirby, and Ruthanne Lodato, along with the malicious wounding of a fourth victim who survived the incident during which Lodato was killed.
Dunning, the wife of then-Alexandria Sheriff Jim Dunning, was found dead from multiple gunshot wounds in her home in December 2003. While authorities investigated Nancy Dunning's murder for the next decade, it was the deaths of Kirby in November 2013 and Lodato in February 2014—which were similar in nature to Dunning's—that led them to Severance.
Severance was identified as a suspect in the murders of Dunning, Kirby, and Lodato in March 2014 while serving a jail sentence in West Virginia, and was charged the following September. During Severance's trial, prosecutors argued he was motivated by his loss in a child-custody case and took revenge on Alexandria's "elite" residents. Kirby was the chief transportation planner for the Metropolitan Washington Council of Governments, and Lodato was a local music instructor. Severance also ran for mayor of Alexandria in 1996 and 2000.

Although Severance was convicted of capital murder in connection with the deaths of Kirby and Lodato, prosecutors have said they will not seek the death penalty. In addition to the murder charges, Severance was also convicted on three counts of using a firearm in a murder, two counts of possession of a firearm by a felon, and one count of the malicious wounding of Janet Franko, who was an in-home caretaker for Lodato's elderly mother. Franko served as the prosecution's star witness and fingered Severance in court.
UPDATE: Severance was sentenced to three consecutive life sentences plus 48 years in prison without the possibility of parole, along with $400,000 in fines following several hours of emotional testimony from the family members of his victims.