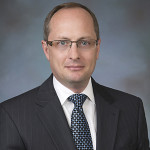 Andrew M. Beato
Andrew M. Beato, chair of the False Claims Act and Whistleblowers Practice Group, is a 2016, 2015 and 2013   Best Lawyer for his record of achievement representing whistleblower clients. Read more. Washington, DC 202-737-7777 steinmitchell.com
---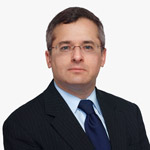 Jason Zuckerman
Jason Zuckerman represents whistleblowers nationwide under whistleblower reward and whistleblower protection laws, including in investigations conducted by the DOJ, SEC, CFTC, DOL, OIGs, and Congressional oversight committees. Prior to founding Zuckerman Law, Zuckerman served as Senior Legal Advisor to the Special Counsel at the U.S. Office of Special Counsel and served on the DOL's Whistleblower Protection Advisory Committee. Zuckerman authors the Whistleblower Protection Law Blog and has lectured and written extensively about whistleblower laws.
Read more.
Washington, DC
202-262-8959
www.zuckermanlaw.com
---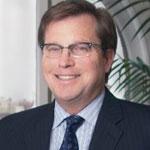 FEATURED
David J. Marshall
 David Marshall is a founding partner of Katz, Marshall & Banks, LLP, a nationally prominent plaintiffs' employment law and whistleblower firm. He has successfully represented dozens of whistleblowers in the nuclear, financial and other industries.
Read more.
Washington, DC
202-299-1140
kmblegal.com
---
Douglas Baruch. Fried Frank
---
John Boese. Fried Frank
---
Traci Buschner. Guttman, Buschner & Brooks
---
Peter Chatfield. Phillips & Cohen
---
Mary Louise Cohen. Phillips & Cohen
---
David Colapinto. Kohn, Kohn & Colapinto
---
Tom Devine. Government Accountability Project
---
David Douglass. Sheppard Mullin (defense)
---
Roger Goldman. Latham & Watkins (defense)
---
Janet Goldstein. Vogel, Slade & Goldstein
---
Reuben Guttman. Guttman, Buschner & Brooks
---
Peter Hutt. Akin Gump (defense)
---
Erika Kelton. Phillips & Cohen
---
Michael Kohn. Kohn, Kohn & Colapinto
---
Stephen Kohn. Kohn, Kohn & Colapinto
---
Laura Laemmle-Weidenfeld. Jones Day (defense)
---
David Marshall. Katz, Marshall & Banks
---
Colette Matzzie. Phillips & Cohen
---
Kathleen McDermott. Morgan Lewis (defense)
---
Robert Rhoad. Crowell & Moring (defense)
---
Frederick Robinson. Norton Rose Fulbright (defense)
---
Shelley Slade. Vogel, Slade & Goldstein
---
Robert Vogel. Vogel, Slade & Goldstein
---
---