You might be surprised by how much changes between you and your significant other once you take the plunge and tie the knot. But it's the goal of Regina DeMeo that couples have as few surprises as possible after they've said "I do." As a Washington attorney, DeMeo has spent over 17 years assisting engaged couples in Maryland and DC to develop strategies to enhance their partnerships using legal tools, such as prenuptial agreements, as well as key referrals and reference materials to help establish the proper foundation before they begin "happily ever after."
So before you head down the aisle, make sure you and your future spouse have discussed the following topics thoroughly, reducing the chance of a disagreement later.
Why do we want to get married?
Before it's time to speak your vows, check that you're in agreement on what's motivating your marriage in the first place. "People marry for different reasons—some really want children right away, others may not want to take on the responsibility of starting a family but do enjoy the idea of having a life partner," says DeMeo. "Others want to create a dual income household and enjoy the financial security and benefits of having two professionals under one roof. All of these are legitimate reasons to tie the knot, as long as you are on the same page about your dreams and aspirations for married life."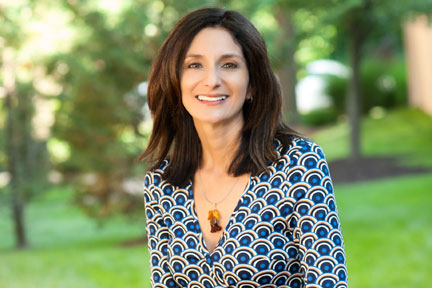 How will we handle our finances?
Money can be a source of strife for couples–especially those who haven't established a spending and saving plan from the outset. "For a variety of reasons, finances is a source of anxiety for many, so this is a very emotional topic. People may have different ideas about how they view their income or retirement assets earned during the marriage, as well as what is separate debt versus a joint obligation," says DeMeo. "Often couples have different preferences for spending and/or saving, and all these issues need to be discussed and resolved fairly in order for the partnership to function effectively with a balanced budget."
What are our life goals?
"It is imperative to any healthy relationship that both parties share not just the same core values, but also a common mission and vision for the future because couples that share the same dream are far less likely to grow apart," says DeMeo. "Especially in the DC area, a lot of people live to work, while others simply work to live. If you are a workaholic, you need to be sure your spouse supports you in that endeavor. If you are interested in traveling around the world, you have to make sure that your partner shares that vision."
What are our plans in regards to family and children?
This discussion will need to go beyond the "Kids: do we want them or not?" conversation. "Most married couples do aspire to have a child, but many do not discuss ahead of time what lengths they are willing to go through to achieve that goal in the event of infertility," says DeMeo. "There is also a question of how many children a couple is willing to raise, then there are differences of opinion parents need to address regarding upbringing. Couples will inevitably encounter more conflict once children enter the picture, not just because of their parenting differences, but because there is simply less time, money, and energy available to just the couple, thus making good conflict resolution skills a critical part of a family's success."
What is our conflict resolution strategy?
Conflicts will arise, especially once the honeymoon phase has passed. But the sign of a strong couple isn't one that never fights: it's one that knows how to make it through a fight with an intact relationship. "When we are upset or feel threatened, we are not at our best," says DeMeo. "The best strategy is actually to recognize there is a problem and discuss it, perhaps in a structured setting. Each party should be able to speak freely, yet respectfully, without being judged by the other. After each has listened empathically to the other, you should ideally be able to brainstorm various options for a solution, with the goal being to find a win-win solution rather than a compromise, where each feels like s/he has given up something."
DeMeo is available to provide prenuptial services to interested couples, and she may be reached at:
4550 Montgomery Avenue, Suite 760N, Bethesda
240-621-0559
rad@reginademeo.com
We are always thankful for the support of our sponsors! Thank you to Regina DeMeo for sponsoring this content.