To have guessed on January 1 that Washington's most widely discussed topics of 2015 would be Metro, Donald Trump, and a panda cub would have been a very safe prediction. But Washington in 2015 brimmed with plenty of other stories—reflections on our city's history and predictions for its future, the strange relationships between DC's traditional power brokers and outsiders who want in on the action, and enough oddballs and eccentrics to fill a magazine for 12 months. Here are 11 stories Washingtonian published in 2015 worth reading again.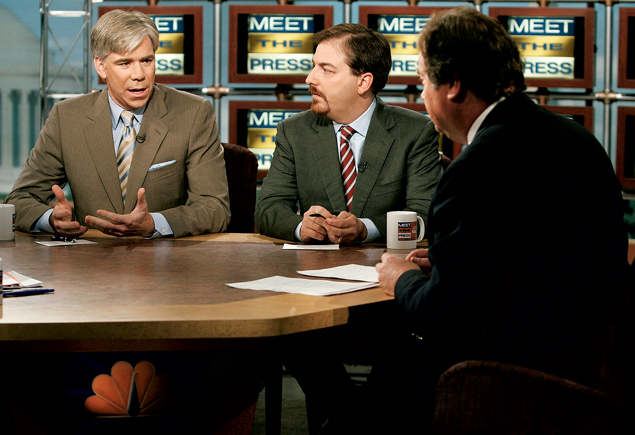 It would be easy to write off Gregory's ouster as a garden-variety network-talent hit job. No one in TV can hide from the numbers, and Gregory's record had made him a clear target for NBC executives. But there was more to his downfall than Nielsen data. Nasty internal sabotage, TV-size egos clawing for his job, and a new NBC News boss looking to blow up convention all contributed to Gregory's demise. —Luke Mullins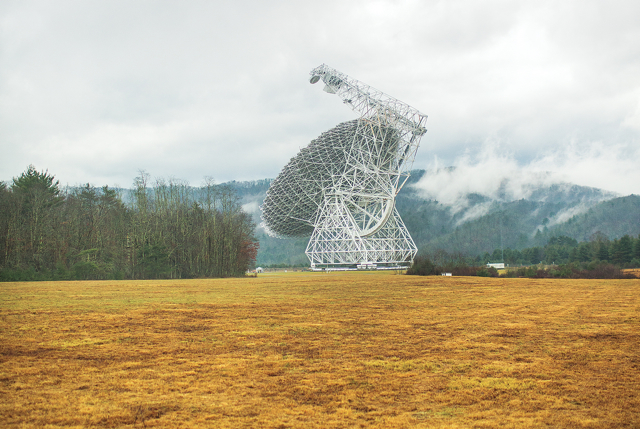 In Green Bank, you can't make a call on your cell phone, and you can't text on it, either. Wireless internet is outlawed, as is Bluetooth. It's a premodern place by design, devoid of the gadgets and technologies that define life today. And thanks to Uncle Sam, it will stay that way: The town is part of a federally mandated zone where a government high-tech facility's needs come first. Wireless signals are verboten. —Michael Gaynor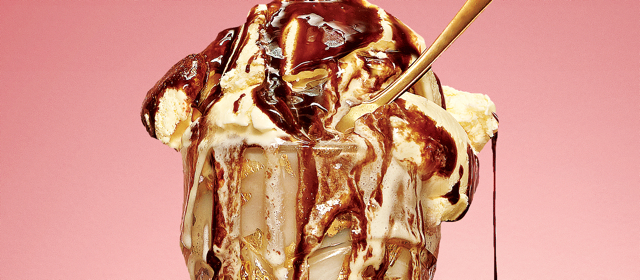 Serendipity 3 was not the sort of place usually targeted by vandals. Located on the most heavily trafficked commercial corner in Georgetown, the pink-walled restaurant specialized in desserts like its trademarked Frrrozen Hot Chocolate and deep-fried Oreos topped with inordinate amounts of whipped cream. It was perhaps best known for the trademarked Golden Opulence Sundae: a garish $1,000 sundae crowned with caviar and 23-karat edible gold—the sort of thing likely to generate a lot more media attention than actual sales.
What hadn't been getting media attention, though, was the long buildup to this particular evening, August 31, 2013. The man screaming into the phone at 911 was Rodrigo Garcia, co-owner of Serendipity. And his alleged vandal was no stranger. The supposed perp, in fact, was Garcia's business partner: the other owner, Britt Swan. —Emily Codik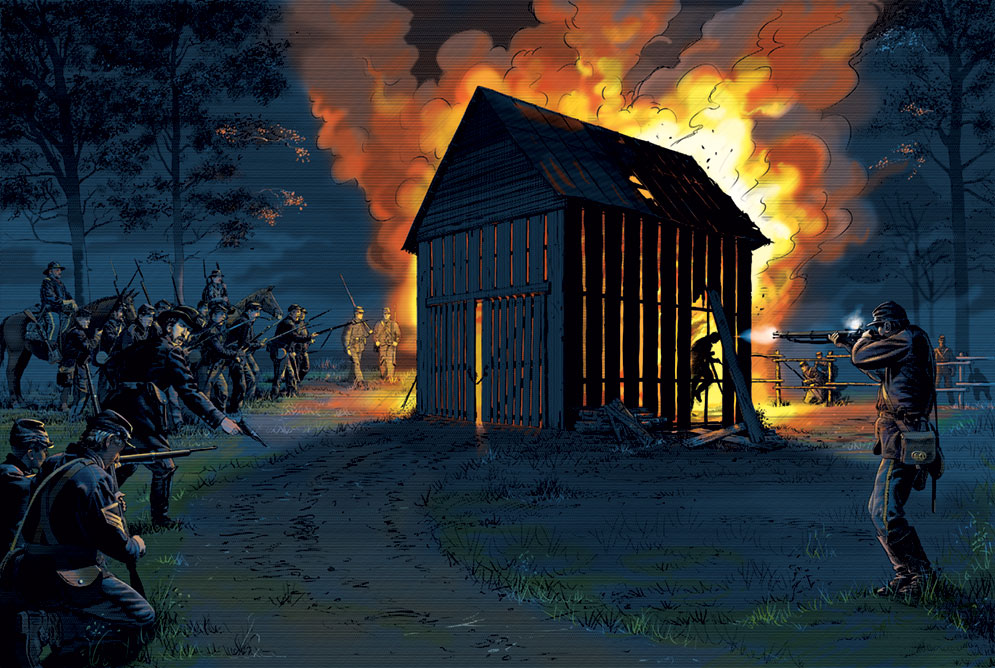 [Boston Corbett's] rash tendencies exhibited themselves in strange ways. One day while he was ministering in the summer of 1858, Corbett was ogled by a pair of prostitutes, and the lower half of his body responded invitingly. He went home, took a pair of scissors, snipped an incision under his scrotum, and removed his testicles, then headed out to a prayer meeting. —Bill Jensen
"Capital of the Future"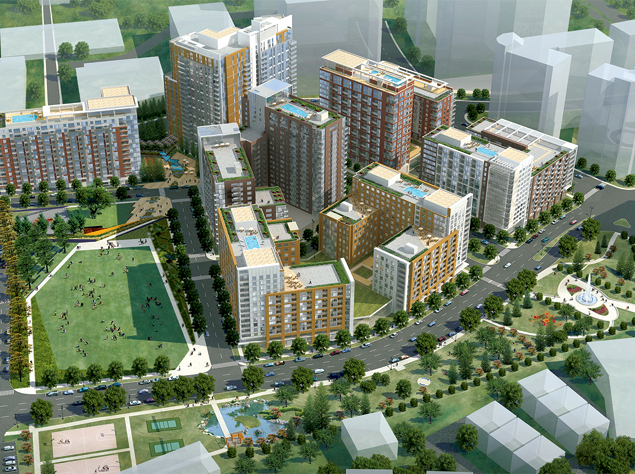 The April issue was devoted to imagining what our region will look like as distant as 30 years from now, including snapshots of the big development and transportation projects that will transform Washington, the far-flung rural towns of today that will be our new suburbs, the audacious plan to turn Tysons Corner from a glorified office park into a real city, and why DC needs a building boom that benefits everyone. "Look around at all the cranes and new apartment complexes and you could be tricked into believing we won't have a problem housing all these new neighbors," Marisa M. Kashino wrote. "The reality: We're set to run out of space in less than 30 years. And if we do, the consequences to the region could be dire."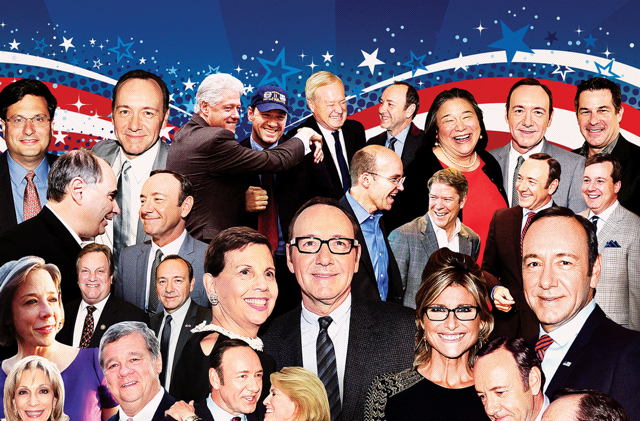 But consider this: Spacey's 2011 trek to the Hill on behalf of the beleaguered NEA came two years before House of Cards even premiered. His arts-funding triumph can't be explained by a hit show that flatters the town's self-image. What it can be explained by is Spacey's regular, if little-noticed, presence in the city for the better part of 20 years. His success as an influencer—whether for someone else's cause or his own—owes itself to his long-gestating persona as a friend to pols and an earnest admirer of Washington. The opposite, in other words, of his cold-hearted House of Cards character. —Noam Scheiber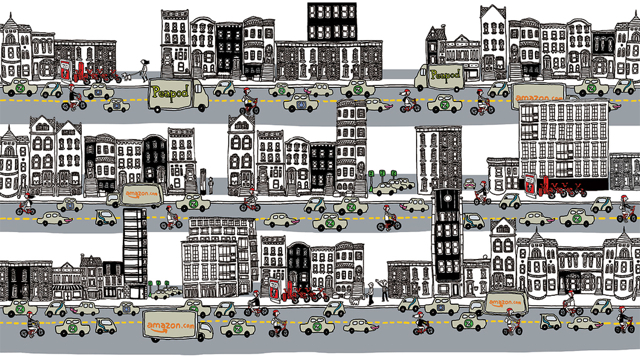 Take a look at the big picture: Car-hailing apps such as Uber, car-sharing outfits like Zipcar, new transit routes, and the proliferation of bike lanes have made it easier to avoid driving. Delivery services including Amazon Prime and Peapod (which plans to roll out a pilot project with Metrorail in which people can pick up preordered groceries at the station on their way home) leave even car owners with less need to make a trip. Zoning rules are being reconsidered, with fewer demands for parking spaces—a change that would affect the economics of what can be built and where. And increased construction can alter the bottom line for retail, potentially tempting more businesses to move in. —Benjamin Freed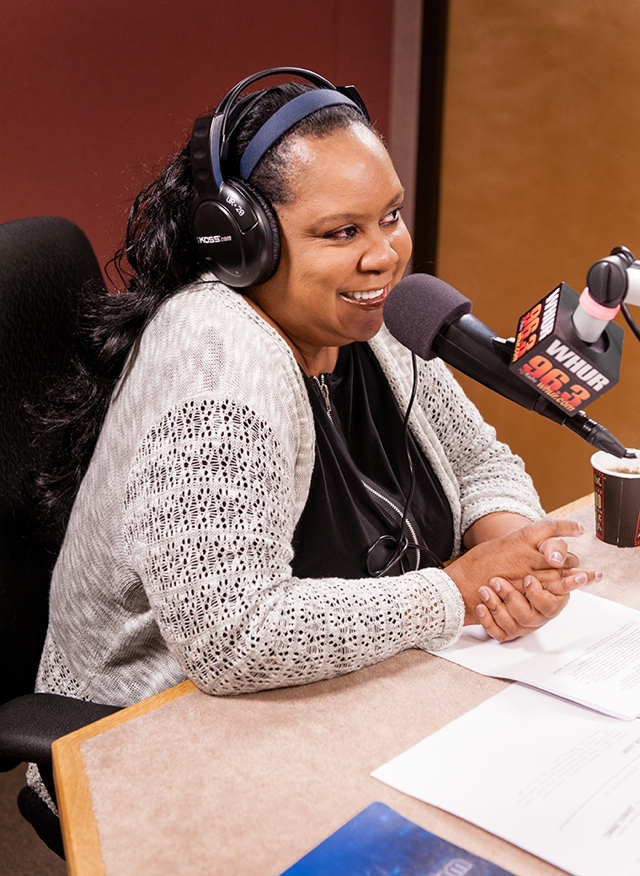 Recently, though, a string of unlikely events has pulled back the curtain on Private Zane in ways that actually are surprising. Last year, when the Maryland state comptroller's office released its list of top tax scofflaws—an annual spectacle designed to shame delinquents into paying up—the leading individual tax deadbeat was Kristina Laferne Roberts, the woman we know as Zane. She was $340,833.58 in arrears; the state had been after her for back taxes dating to 2003, the same year she held 7 out of 15 titles on Waldenbooks' African-American bestseller list. According to a subsequent Washington Post story, she also owed more than $540,000 to the IRS. —Laura Moser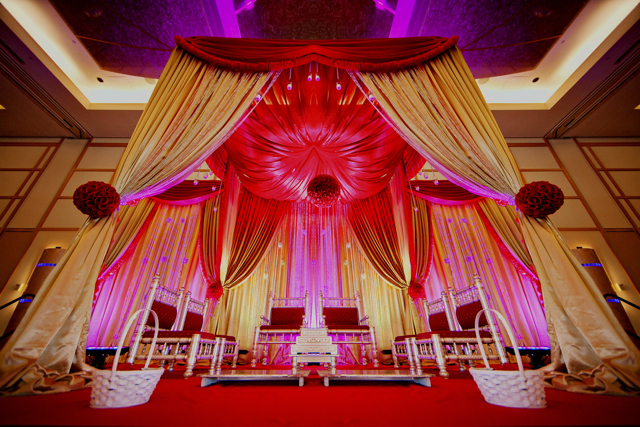 Everyone knows weddings are expensive. Last year, the industry flooded the US economy with an estimated $57 billion worth of peonies, ribbons, and glittery envelopes, according to the Wedding Report research firm. TheKnot.com says the average American couple burns through about $31,000*. Indian nuptials, however, tend to be even more exorbitant. Planners in Washington say their average Indian client's budget is roughly $200,000. Many spend more. A lot more. Consider an Indian-American wedding that took place in Virginia Beach a few years ago. The four-day weekend involved 600 guests, intricate ice sculptures, a custom light show, and a six-person band flown in from India. The grand total: $1 million. —Emily Codik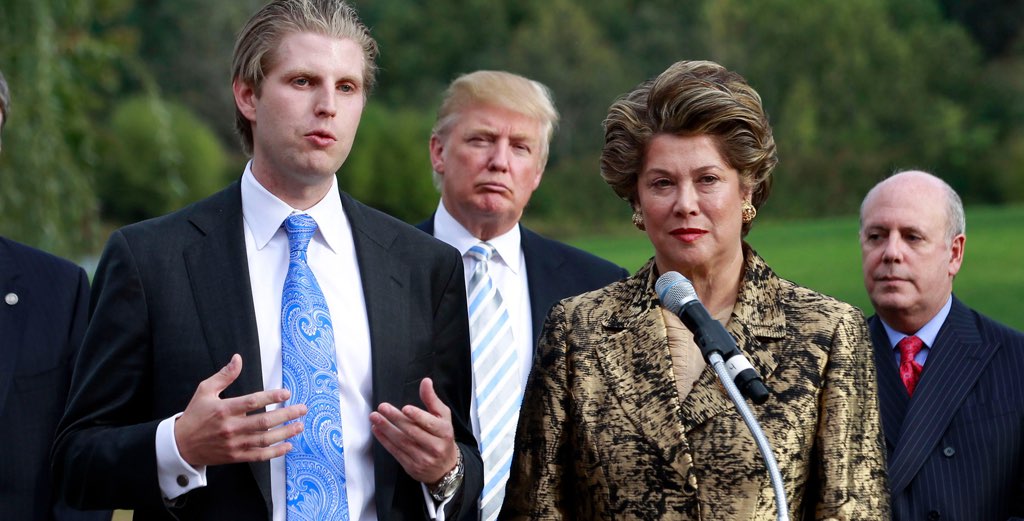 As with his policy proposals, The Donald left out most of the details that day. Like, say, the multiple lawsuits that, among other things, generated a paper trail giving us a much more transparent view of Trump the negotiator than we might have if he'd actually been negotiating with a foreign regime. Drill down and you discover there's plenty to learn about Trump from this particular transaction. For one, he'd rather get sued than pay full price. For another, he won't let an old friendship stand in the way of a good bargain. And while he may not enjoy getting bogged down in contractual fine print, he sure does love picking out drapes. One more thing: When he wants to, Donald Trump can be the neighbor from hell. —Marisa M. Kashino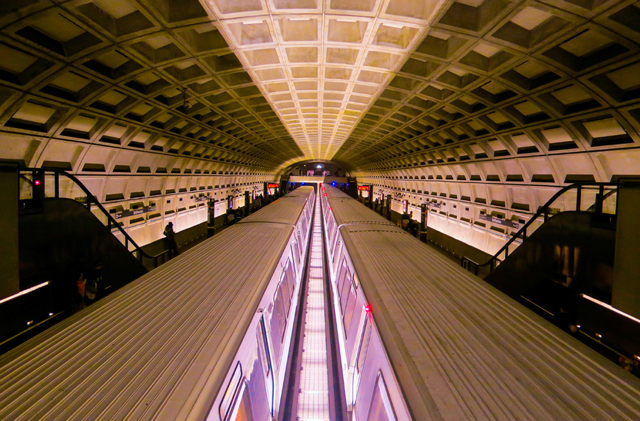 Not surprisingly, commuters in growing numbers have begun chucking their SmarTrip cards because they've lost faith in Metro. A recent Metrorail report showed that even as the region has grown, ridership declined by 5 percent from 2010 to 2015 partly on account of Metro's reliability. But Sarles's exit has also exposed some unsettling truths about Metro's finances and management culture that call into question its whole future. How did the formerly beloved system become one that can't do its most basic job? —Luke Mullins and Michael Gaynor