Our Washingtonian Recommends lists bring you the best places to eat, drink, and be entertained—all selected by Washingtonian editors.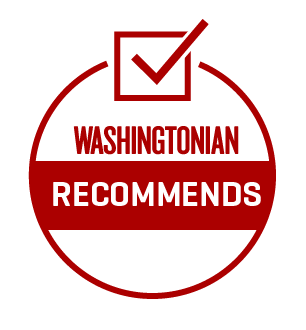 It's a new year, and you have fitness goals. But how will you keep them? Here are five great workouts you can try before you buy—in most cases, for free.
Seven area locations
CorePower's Sculpt class turns polite yoga movements into muscle-shredding free-weight exercises. In 90-degree heat. It's a great workout (we should mention there are less-demanding classes, too), but you can see if it's right for you with a one-week free trial for new clients, available year-round; classes are $23 each after that.
Five area locations
If you haven't tried Soul Cycle yet but are curious about its cult-like following, your first spin is free in January (the first class is $20 during other months). Subsequent classes are $30 a pop, plus a $3 shoe rental if you don't have your own clip-ins.
Seven area locations
How's this for your new exercise regimen: 50 minutes designed to work your muscles "to failure." The Solidcore workout, built around a megaformer exercise machine, is so hard—but not too hard for First Lady Michelle Obama—that the company is the first to caution it's not for everybody. Try it only if you're prepared for a bit of pain, and lots of sweat. New clients get two classes for the price of one ($28).
Four area locations
Orange Theory is the latest single-service fitness boutique to sweep the country; the workout combines rowing, the treadmill, and weight/resistance training to get your heart rate up into the "orange zone"—84 percent or more of your cardio maximum—for 12 to 20 minutes per 60-minute workout. (A monitor strapped to your torso displays your heart rate on a TV screen.) Your first class is always free; $30 a class thereafter.
Locations on DC's 14th Street and in Fairfax
Not unlike Orange Theory, Elevate offers classes built around high-impact interval training, incorporating resistance (weights, straps, bodyweight), the treadmill, and rowing to up your heart rate. At any point during the year, your first class is free. Complete that class and get a free one-week trial. After that, drop-ins are $28.
1528 Clarendon Blvd., Arlington
What is barre, anyway? Think ballet meets yoga meets Pilates. Try it out at LavaBarre, where, at any point during the year, clients get a free class with the purchase of their first session ($30).
1000 New Jersey Ave., Southeast, DC
Boxing is hard to beat for an upper-body workout. DCBFIT offers boxing and other classes like kickboxing and plyometrics, all of which welcome beginners of all fitness and experience levels. Through the first week in February, the gym will offer a free one-week trial (boxing gloves included) for newbies; after that, new clients are offerred one free trial class. Regular pricing is $35 a class.