Foo Fighters founder Dave Grohl has proven himself to be a spur of the moment drinker, like when he did a shot of Jäger on top of the 9:30 Club bar during a surprise Foos set or chugged a beer onstage in Michigan with a fan celebrating his 5oth birthday.
Grohl's party animal instincts struck again during the Grammy Awards on Sunday night when a camera caught him sipping out of a red Solo cup during a Lionel Richie performance. It became one of the most viral moments of the night, spurring declarations that Grohl was a "bona fide rockstar" and a "badass."
However, it wasn't the first time that Grohl has been captured clutching a plastic cup. In fact, the musician's history with drinking mysterious things in disposable containers is extensive; an old Foo Fighters tour rider even specifically demands "SOLO RED OR BLUE PLASTIC DRINKING CUPS" and that "IF SOLO CUPS ARE NOT AVAILABLE PLEASE FIND A STORE THAT SELLS 16 OZ PLASTIC DRINKING CUPS." Here's a gallery of Grohl with some of his beloved disposable chalices with our best guess as to what he's concealing in them.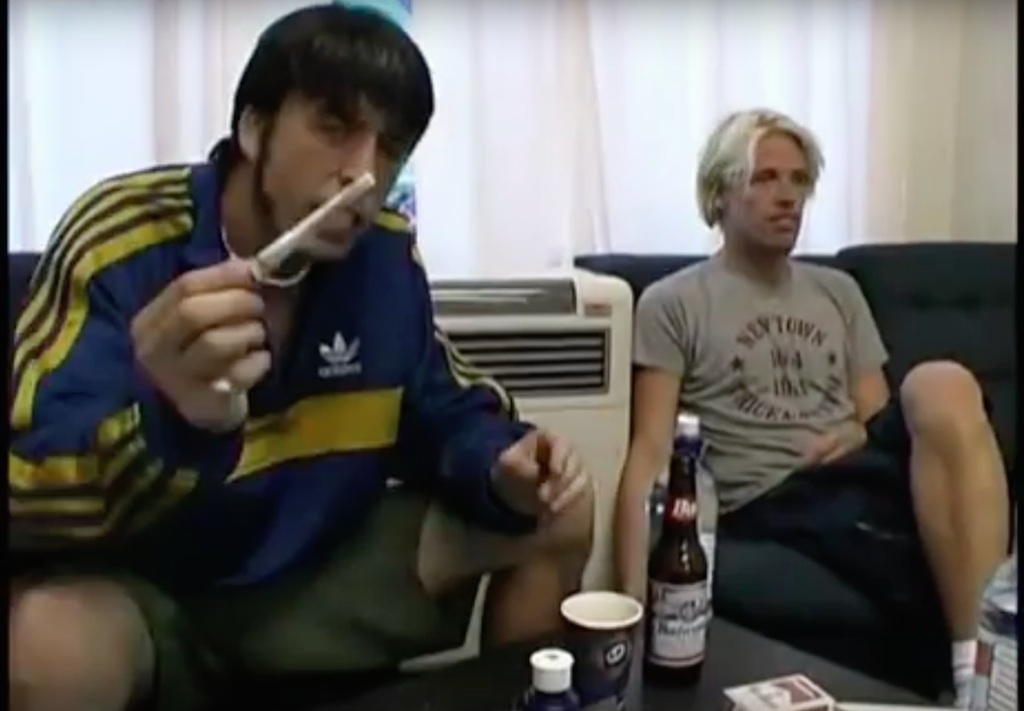 The Scene: A black disposable cup rests in front of Grohl as he waxes poetic about the song "Around The World" during a sequence from a documentary on the Foos' 2000 tour with the Red Hot Chili Peppers. One would assume the cup is holding the Budweiser that sits next to it, but there's also the possibility that the cup is a vessel for the water bottle that is being blocked from the camera by the beer.
What's in the Cup? Probably beer. The water bottle has a sport top, which is too difficult to pour into a container anyway.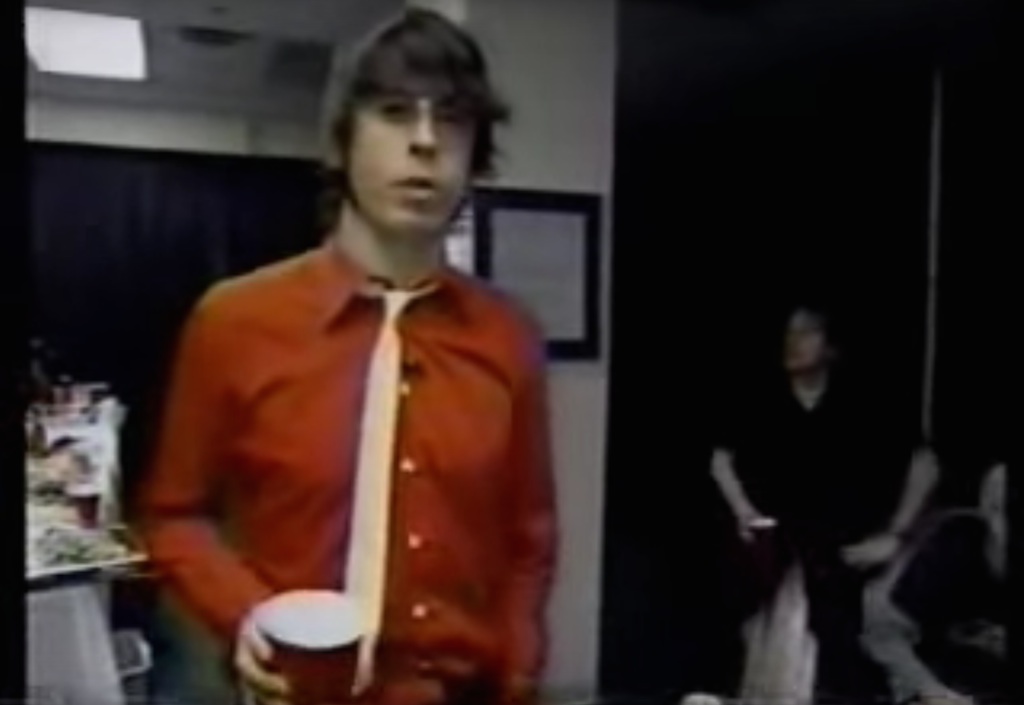 The Scene: Grohl is shown backstage preparing for a gig in a different sequence from the 2000 tour documentary, telling the camera, "This is where we get dressed before we play. Or undressed." A red Solo cup is clearly in his right hand.
What's in the Cup? Possibly some sort of alcoholic beverage.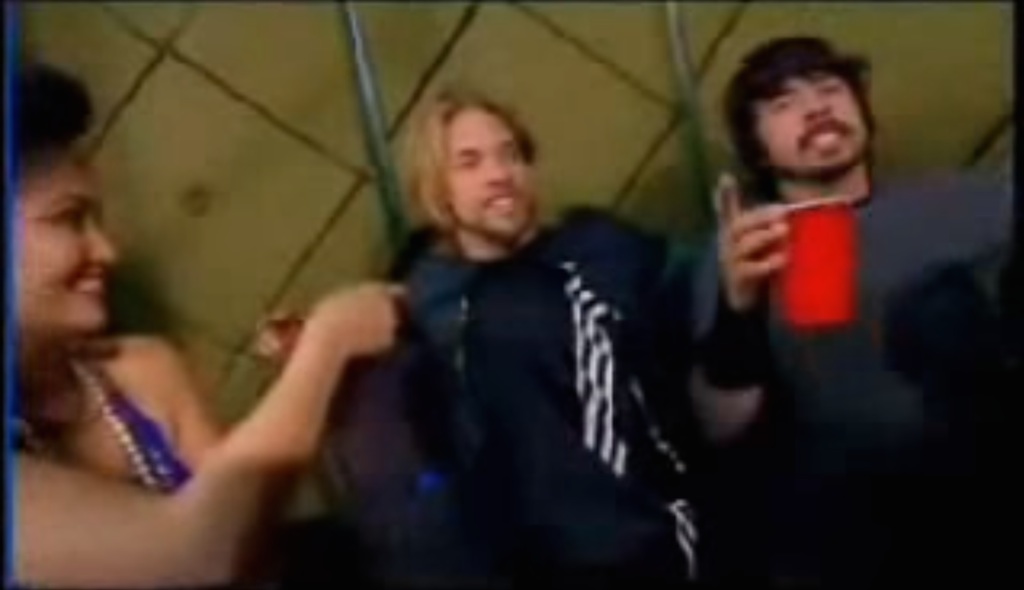 The Scene: Grohl and Foo Fighters drummer Taylor Hawkins recall the time Grohl got arrested, while Grohl clutches a red cup in his left hand.
What's in the Cup? Grohl talks here like someone who's had a cup or two of beer.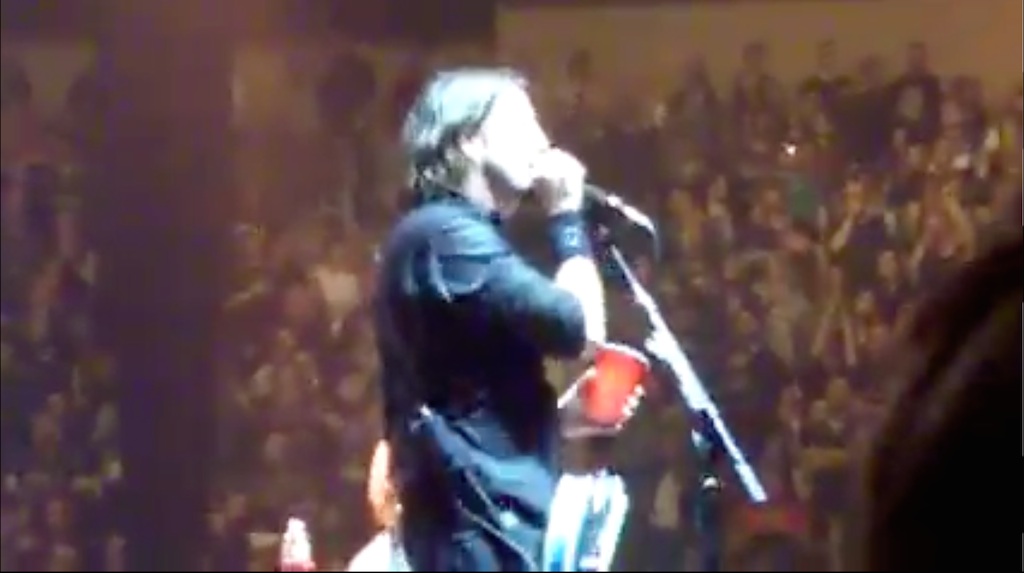 The Scene: In this shot, Grohl takes a quick drink while addressing the crowd during a 2011 Foo Fighters show at Madison Square Garden.
What's in the Cup? Water. It seems pretty hot onstage, and Grohl's speech (which sounds slurred in the last sequence) is clear and direct.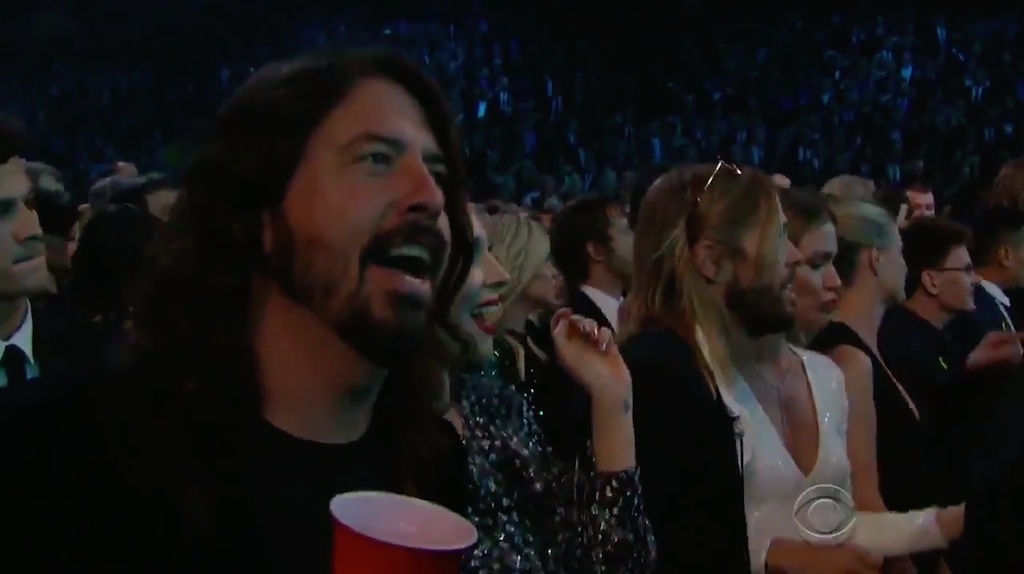 The Scene: Here's Grohl grooving to "All Night Long" from the Grammy telecast on Sunday, red cup in tow.
What's in the Cup?: An adult beverage of some sort. How else can one make it through the Grammy Awards?