Washingtonian Magazine was there on Thursday, February 18 to celebrate the relaunch of the former Living Social 18,000 square feet private event space, now known as Prequel DC.
The Prequel Launch Party, presented by RJ Whyte Event Production, spread out over four floors, and showcased the talents of several Washington-area top event professionals. Guests enjoyed plucking pretzels and dip from a tree sculpture provided by RSVP Catering, imbibed in a scotch tasting poured by Occasions Caterers, listened to the stylized sounds of Pelonkey, and were inspired by activations created by a few of DC's top event designers.
Located in the historic Union Building in DC's Chinatown neighborhood, Prequel DC, features six unique spaces to host private events of all nature. The facilities offer a professional grade kitchen and prep space, as well as A/V capabilities and furniture rental on site.
For more information, please visit http://www.prequeldc.com or e-mail events@prequeldc.com for more information.
Prequel Launch Party Event Sponsors
RJ Whyte Event Production
Spilled Milk Catering
EquityEats
Design Cuisine
Pelonkey
Occasions Caterers
MJ Valet
Revolution Event Design and Production
Design Foundry
Silver Lining Design Group
OMBooth
Galley
RSVP Catering
Amaryllis, Inc. Floral & Event Design
Digital Lightning
GoodShuffle
DC Rental
MetroTalk Inc
All photographs by Jeff Elkins, Washingtonian Magazine.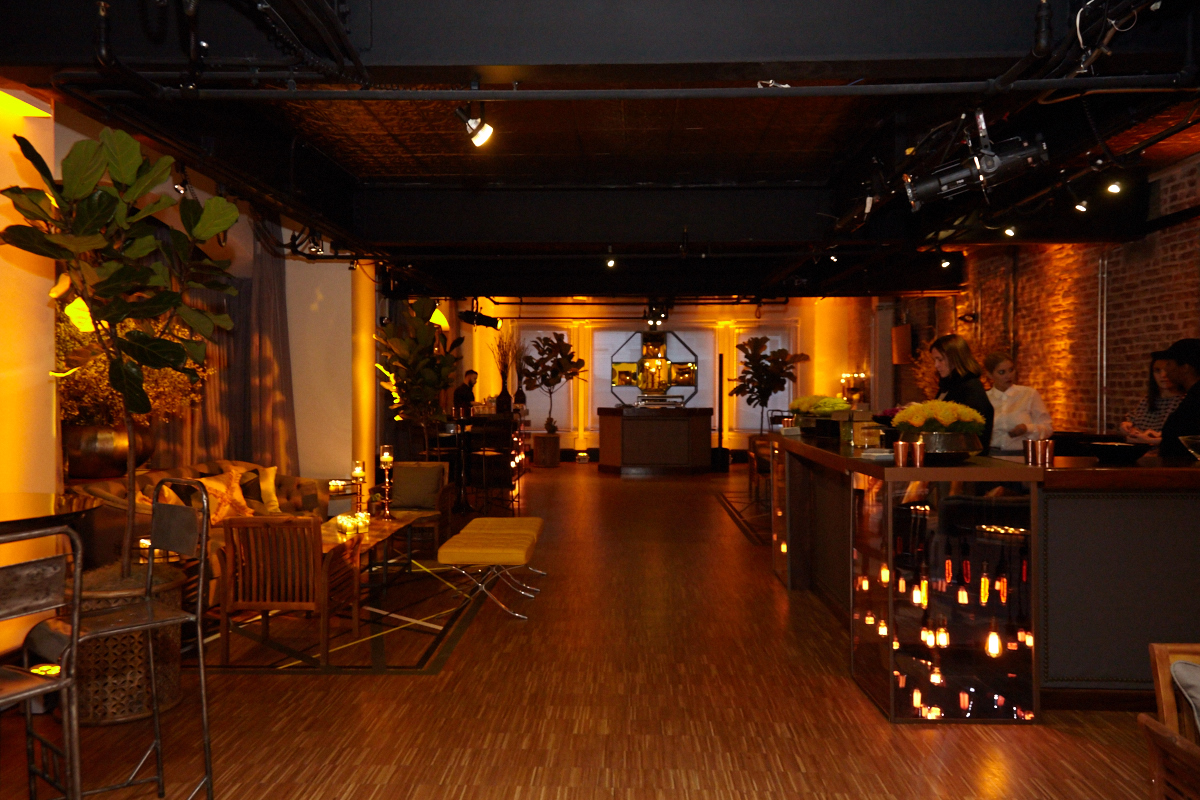 Amaryllis Floral Event Design created a rustic atmosphere for guests to enjoy.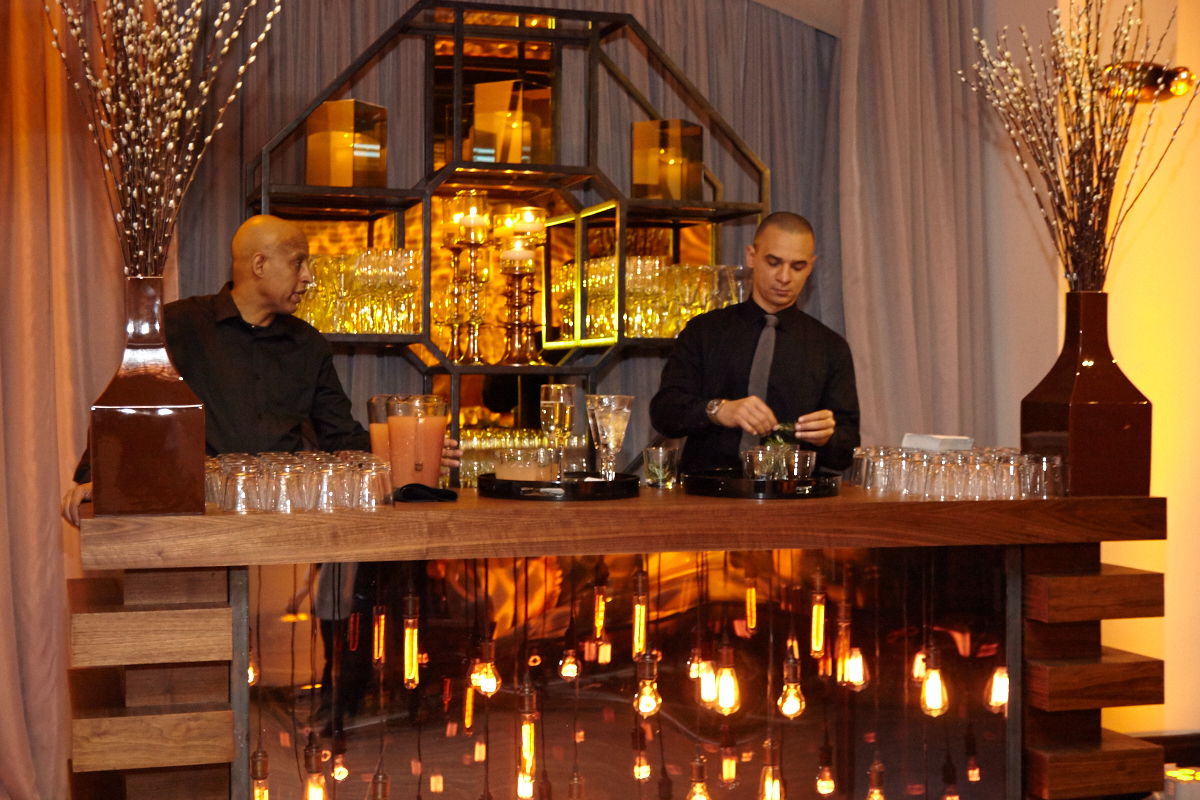 Design Cuisine served delicious specialty cocktails behind the industrial style bar from Amaryllis.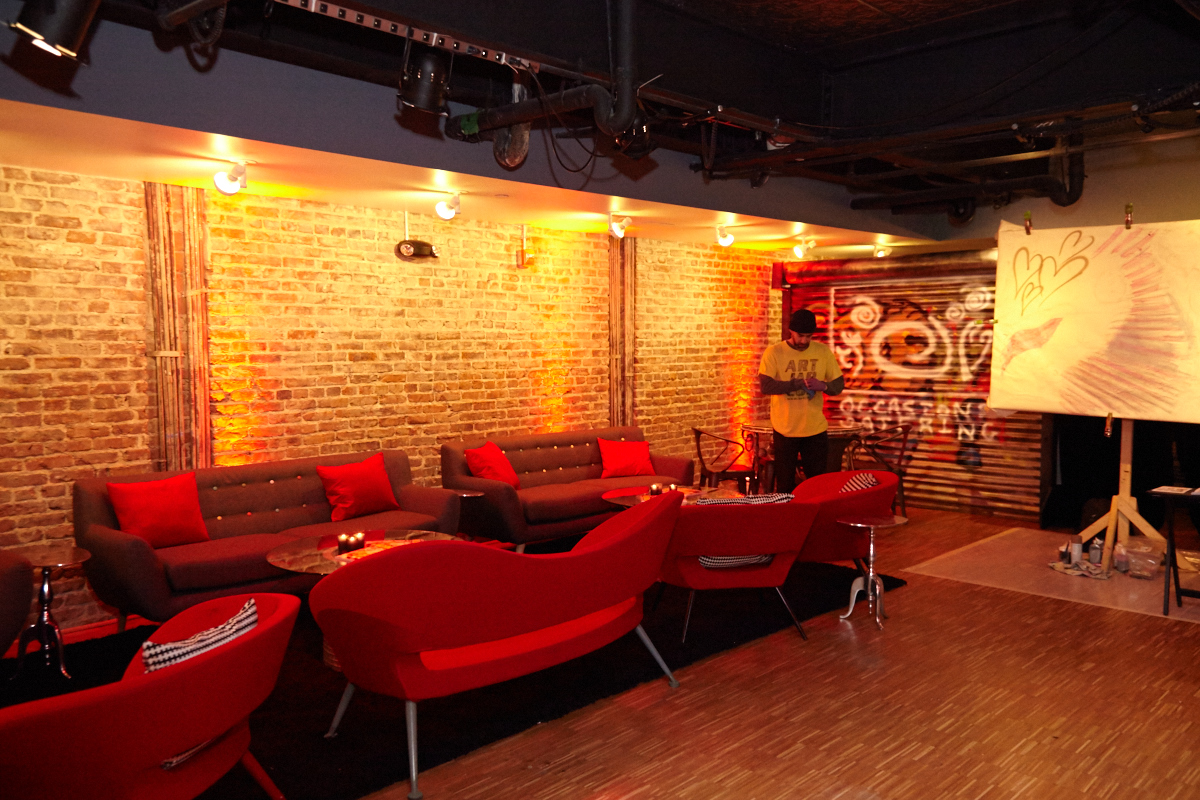 Artist Rajan Sedalia from Art Jar created stunning graffiti inspired pop art throughout the night in the urban-chic room by Design Foundry.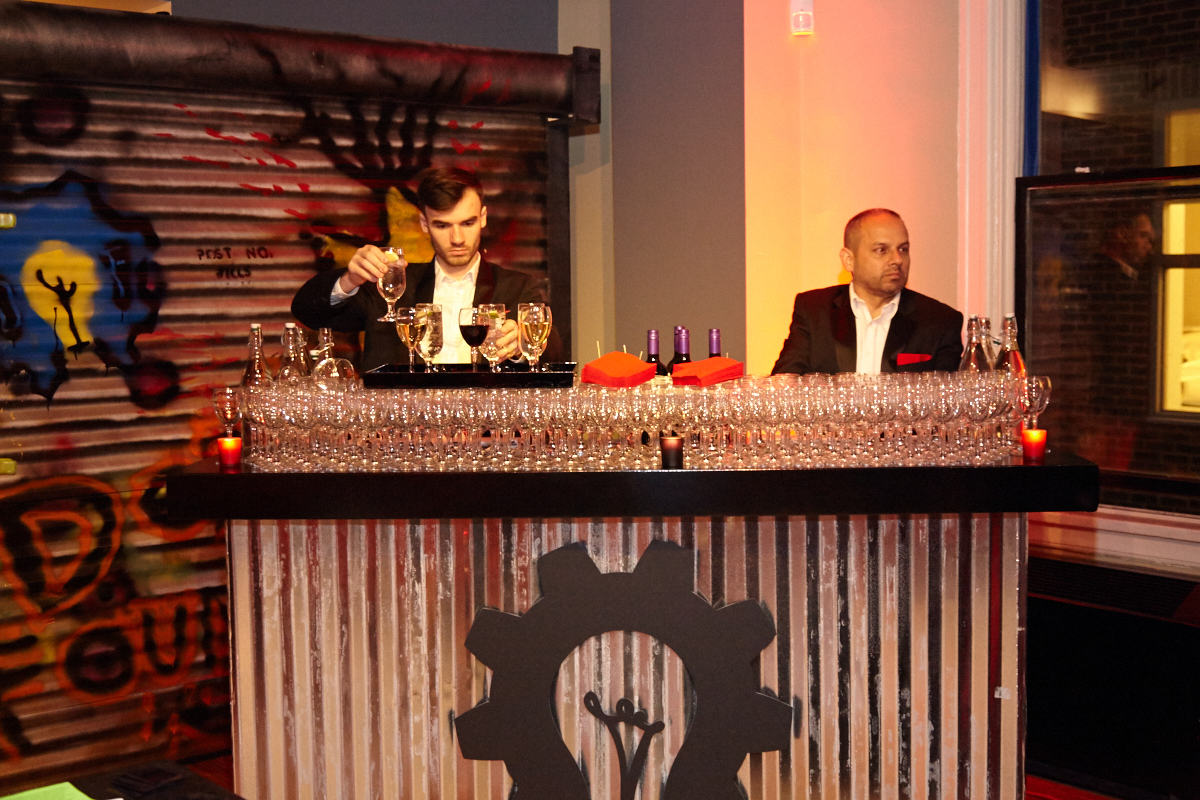 Partygoers enjoyed wine tastings from Occasions Caterers at the garage inspired bar from Design Foundry.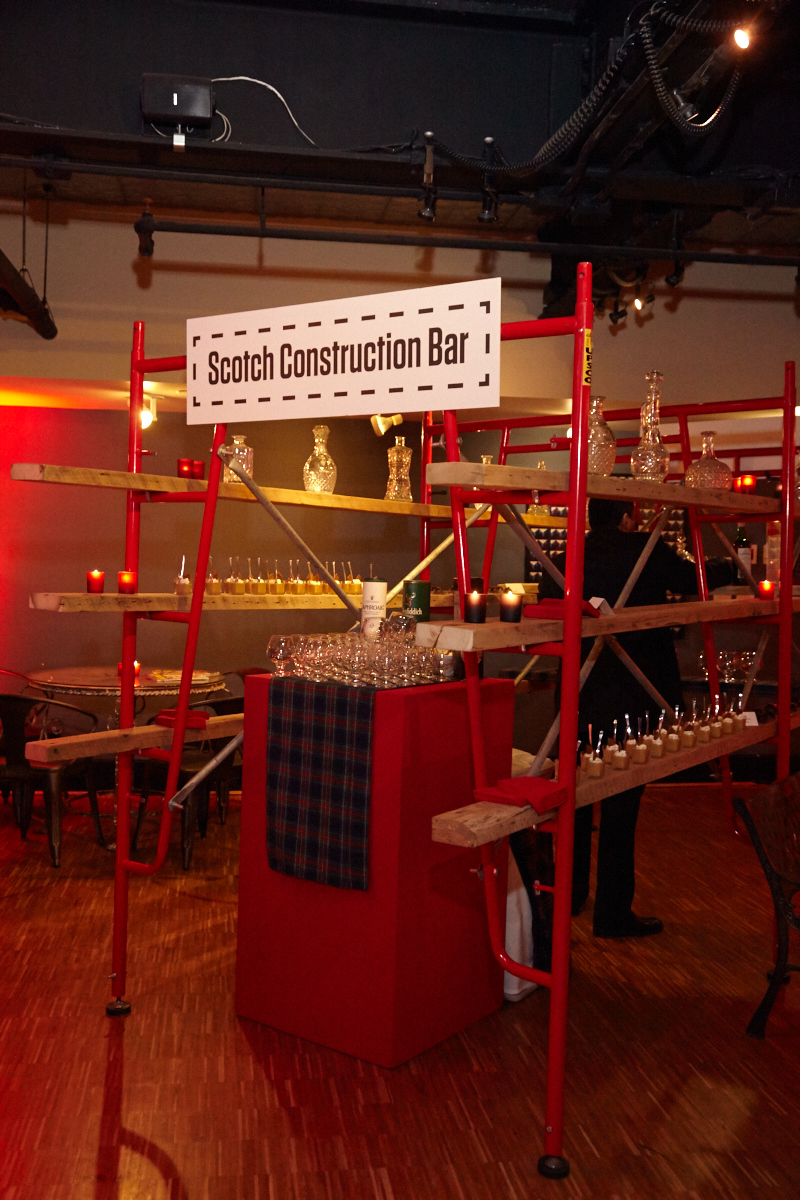 Design Foundry and Occasions Caterers created a Scotch Construction Bar for guests at the event.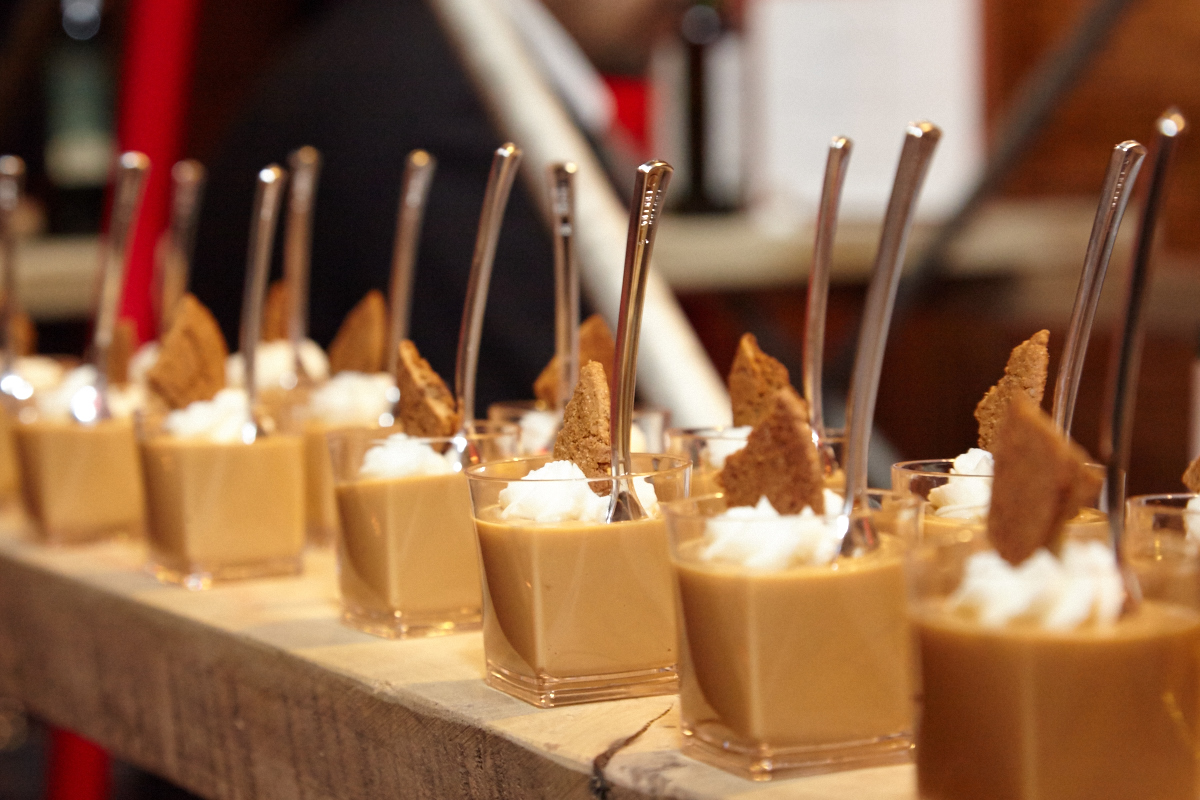 Salted Butterscotch Pudding from Occasions Caterers.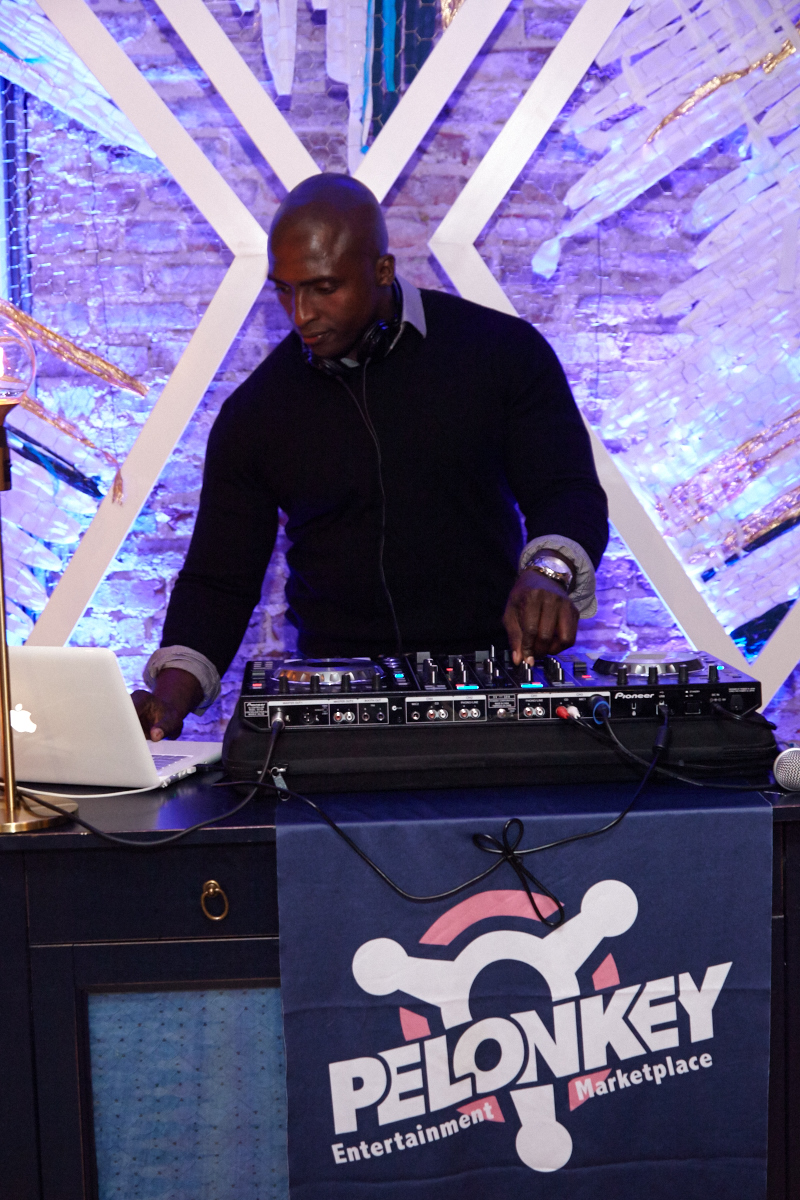 The DJ from Pelonkey Entertainment Marketplace played a catchy mix of upbeat and lively music throughout the night.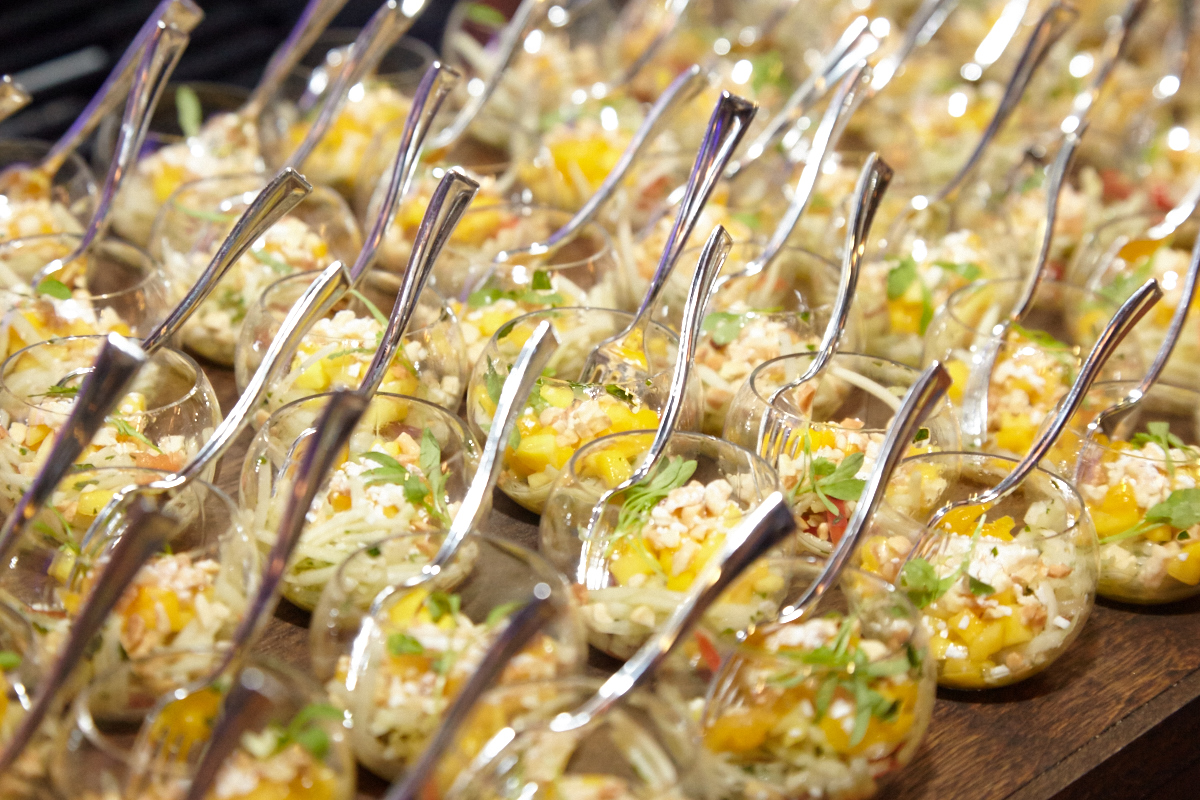 Papaya Salad from Spilled Milk Catering.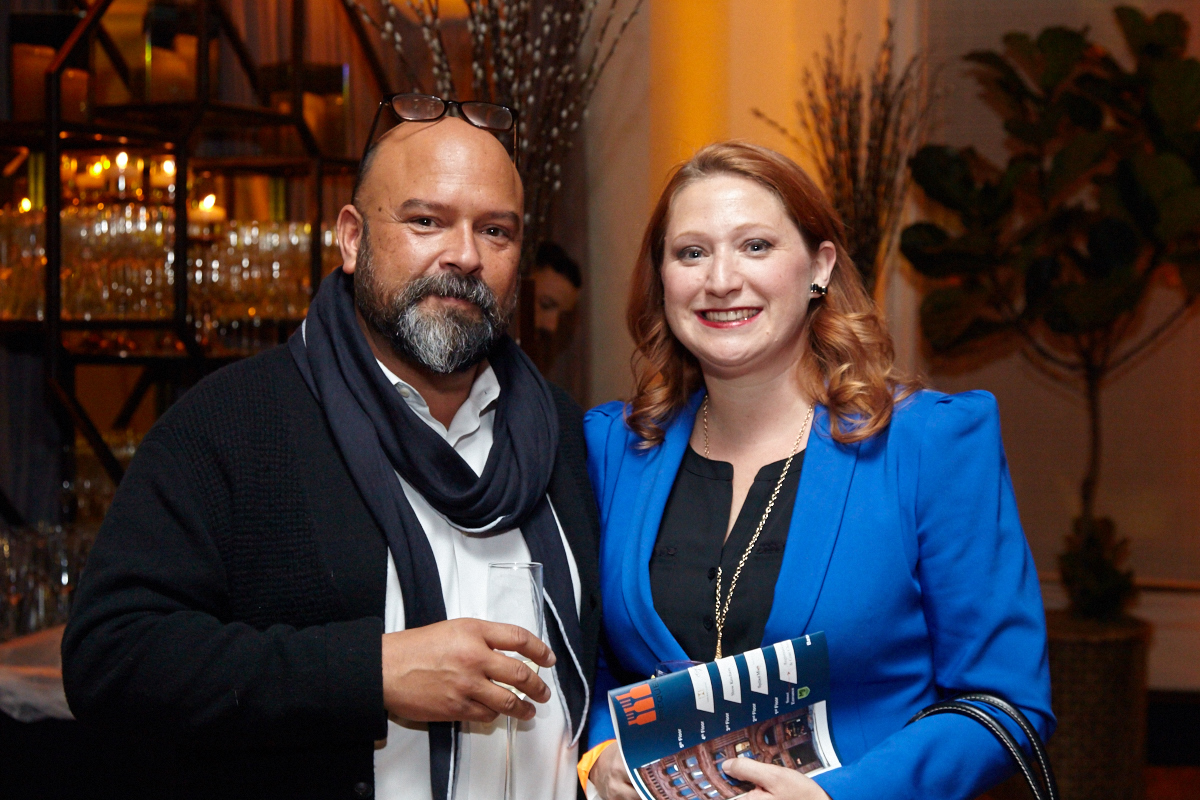 Christopher Vasquez from Amaryllis Floral + Event Design with Elizabeth Duncan of Elizabeth Duncan Events.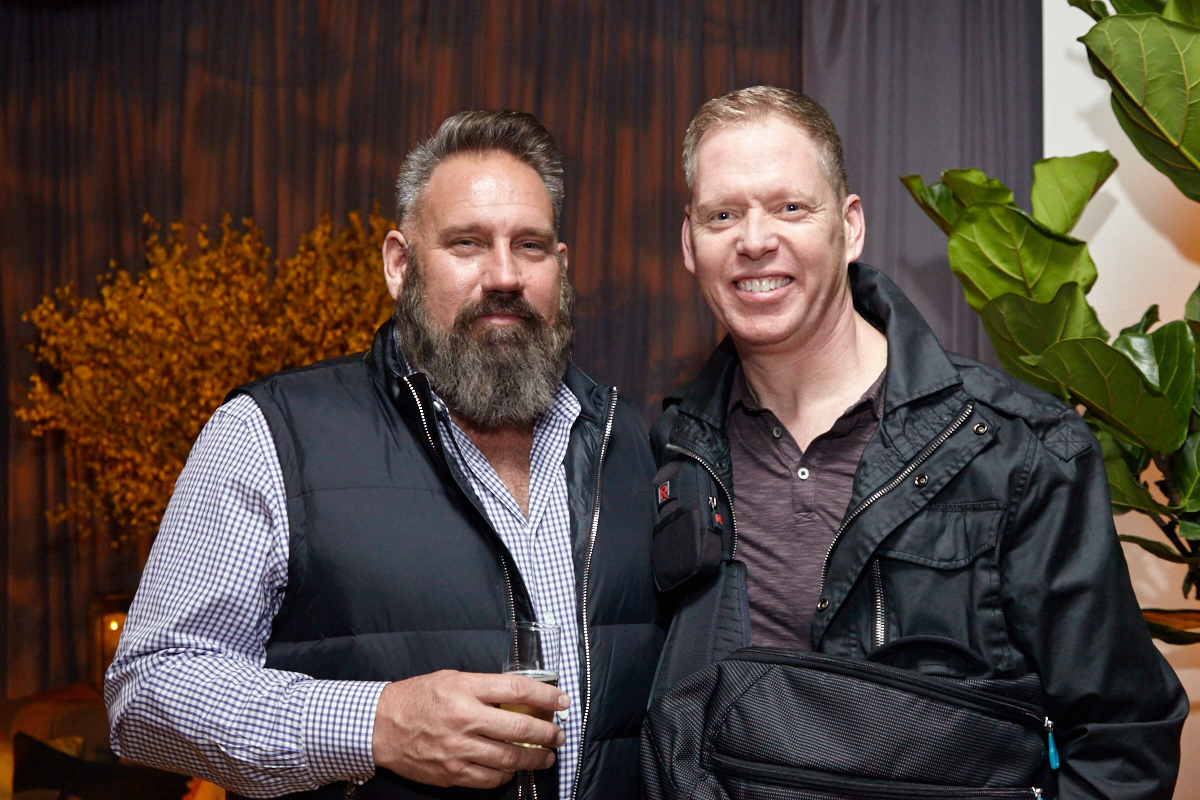 Rick Davis and Rodney Bailey.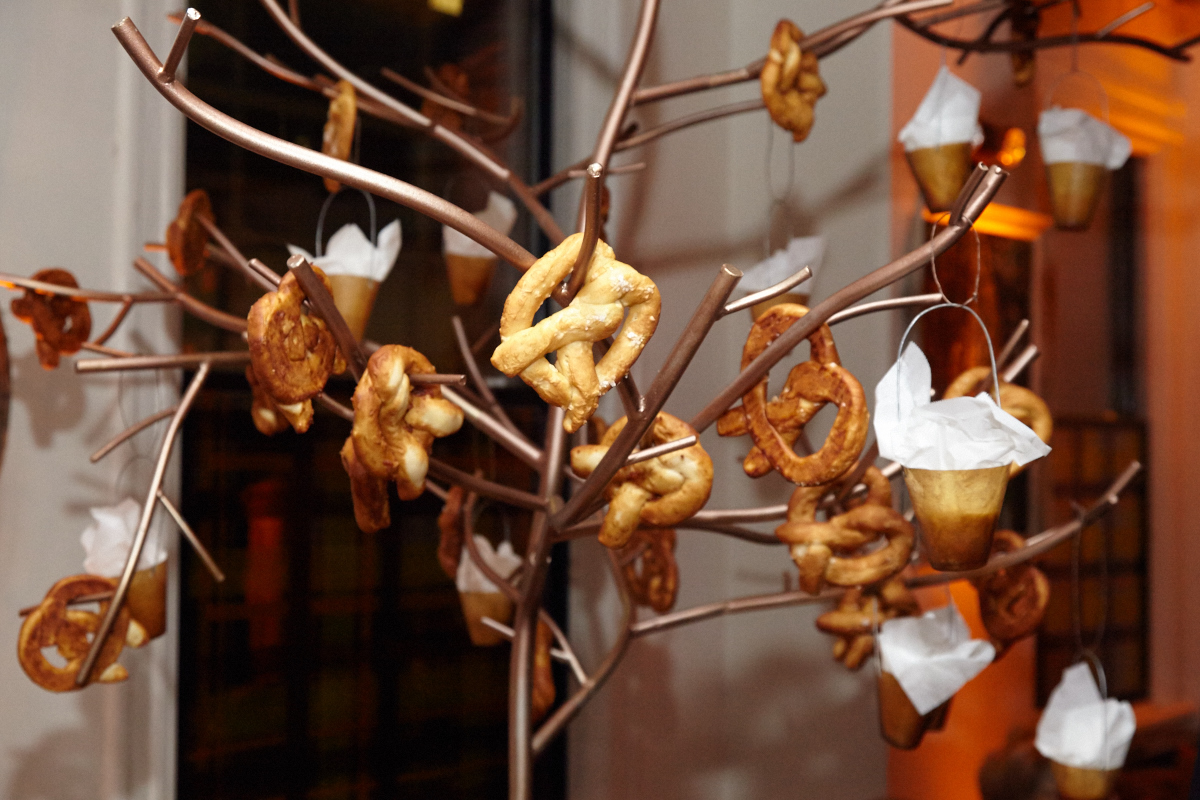 Revolution Event Design and Production paired with RSVP Catering to create a delicious pretzel tree.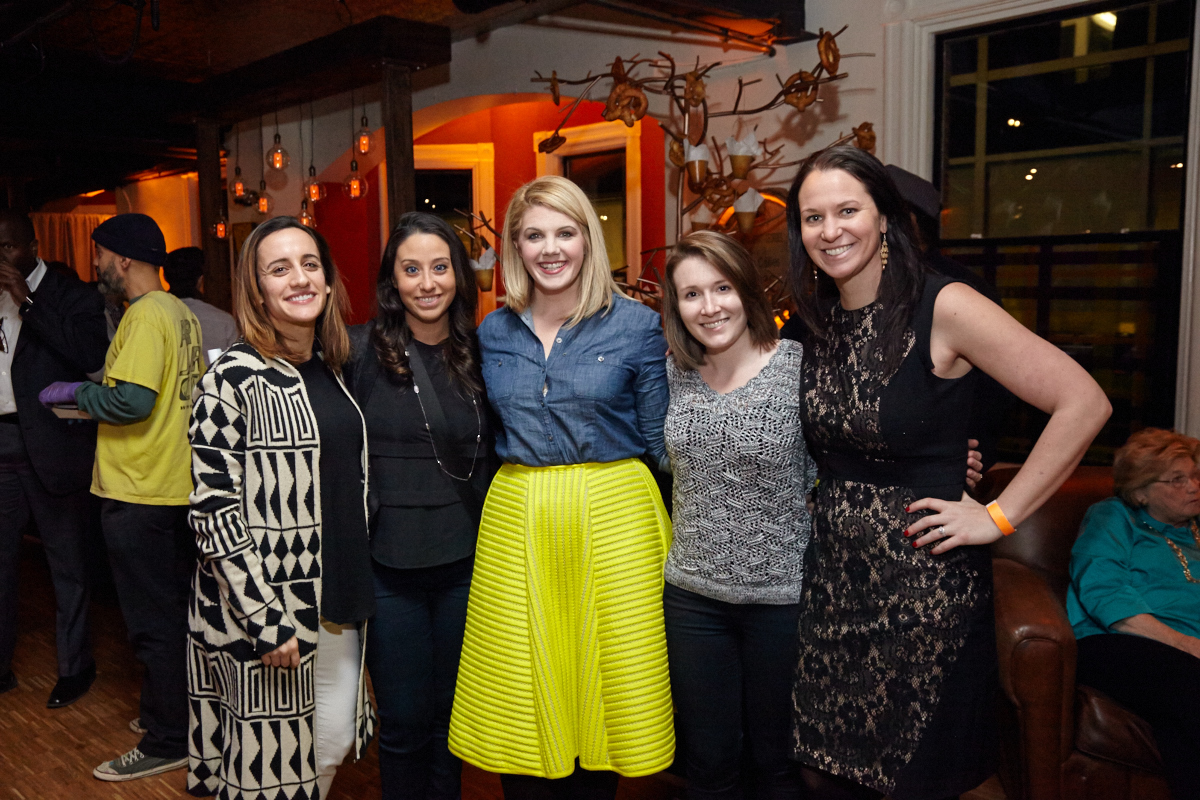 Washingtonian's Sarah Zlotnick, Jessi Taff, Caroline Cunningham, and Vanessa McDonald with Revolution Event Design and Production's Katie Kirby.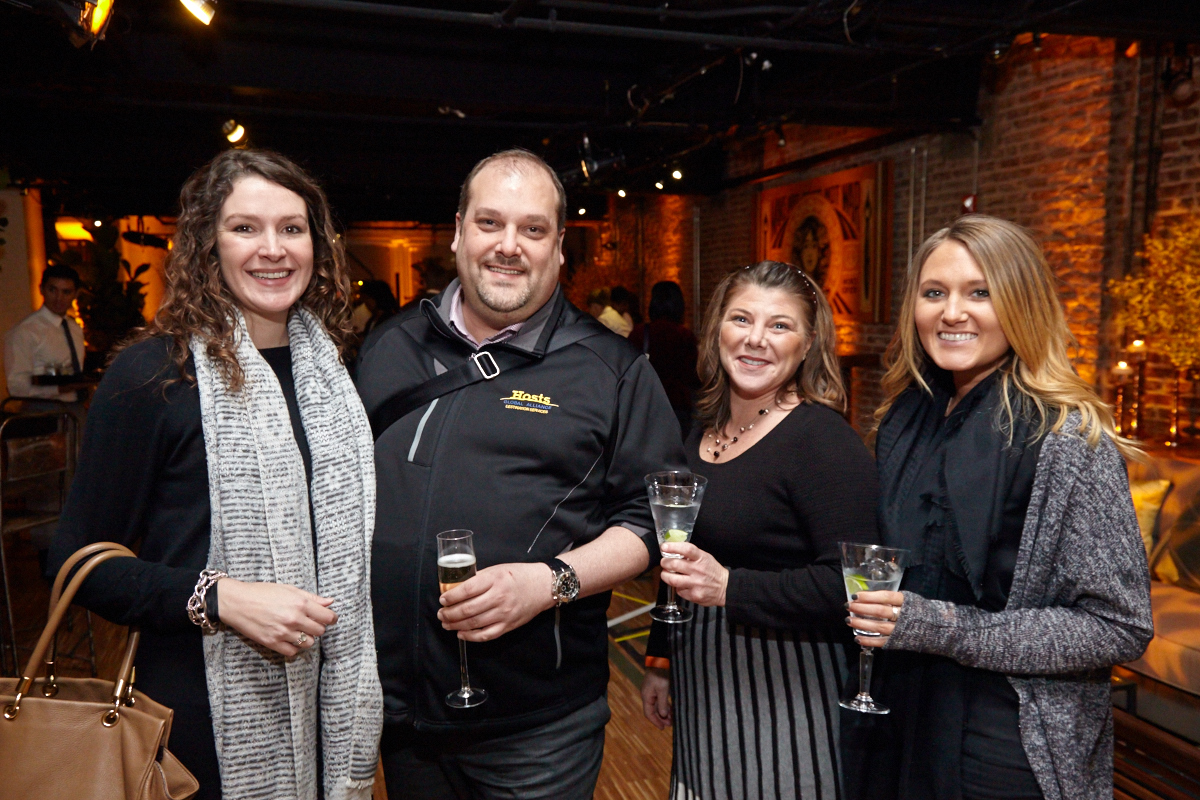 Erica De, Jerry Jeffries, Jena Misercola, and Kendra Thalman.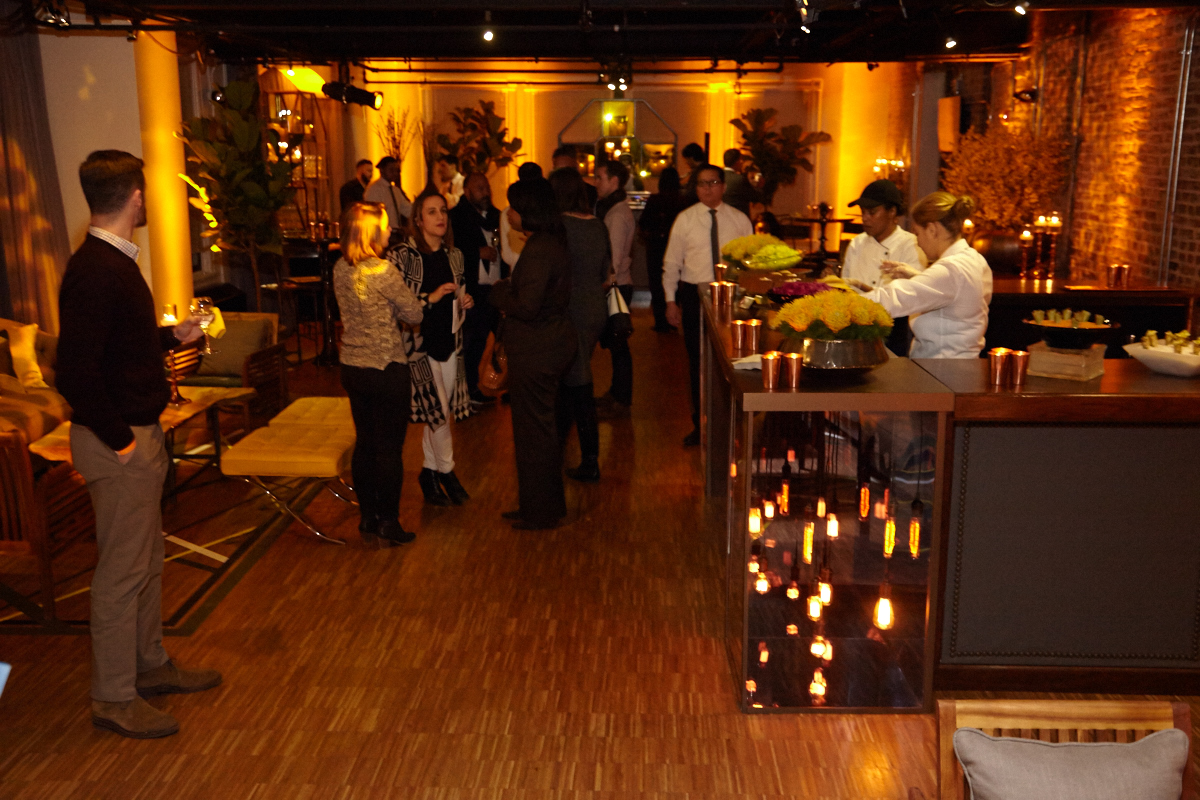 Guests mingle in this beautifully crafted room by Amaryllis.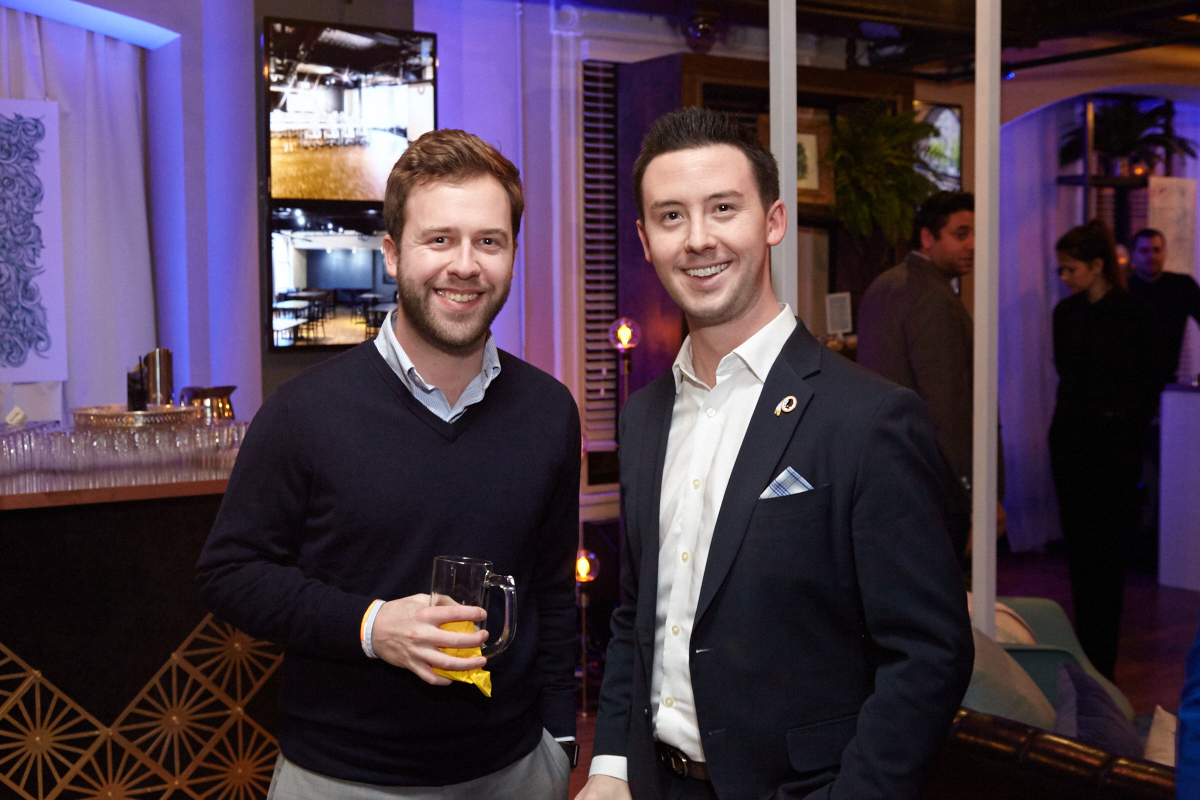 Trace Scruggs and Christopher Weiner.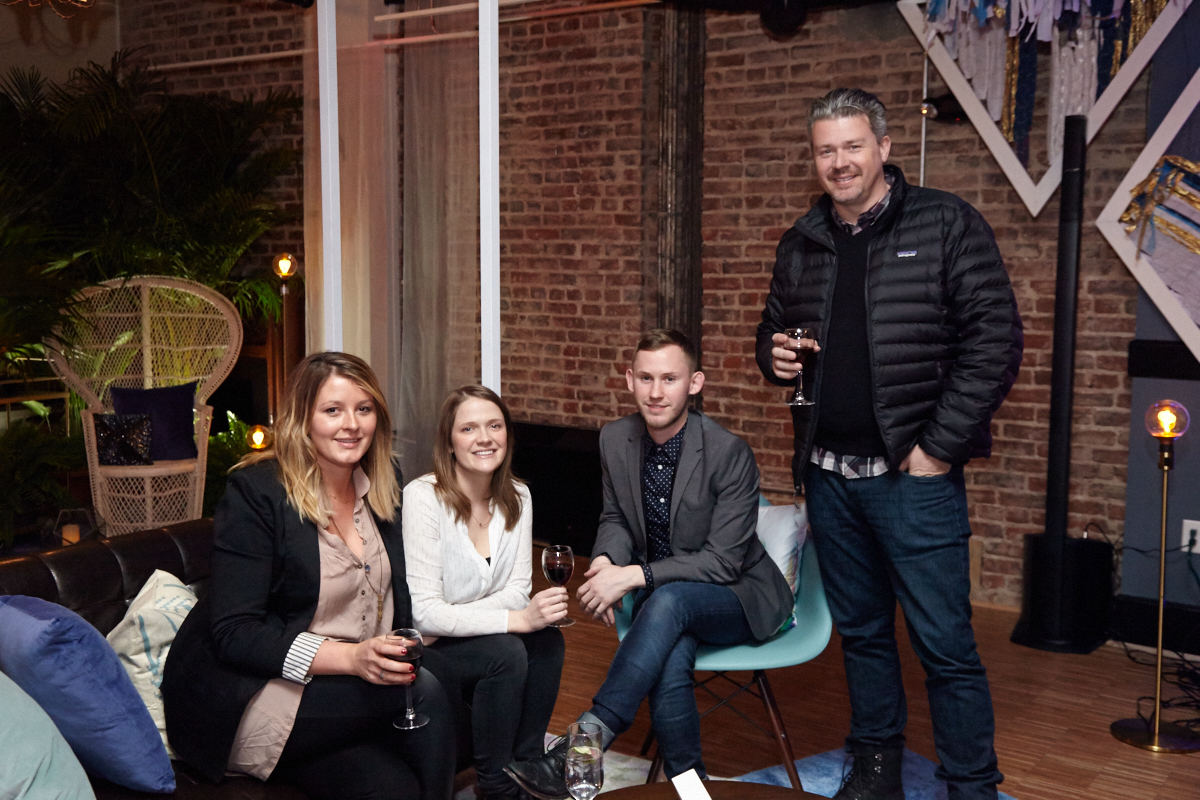 Marielle Shortell, Emily Lampe, Andrew Shortell, and Aaron Barlow.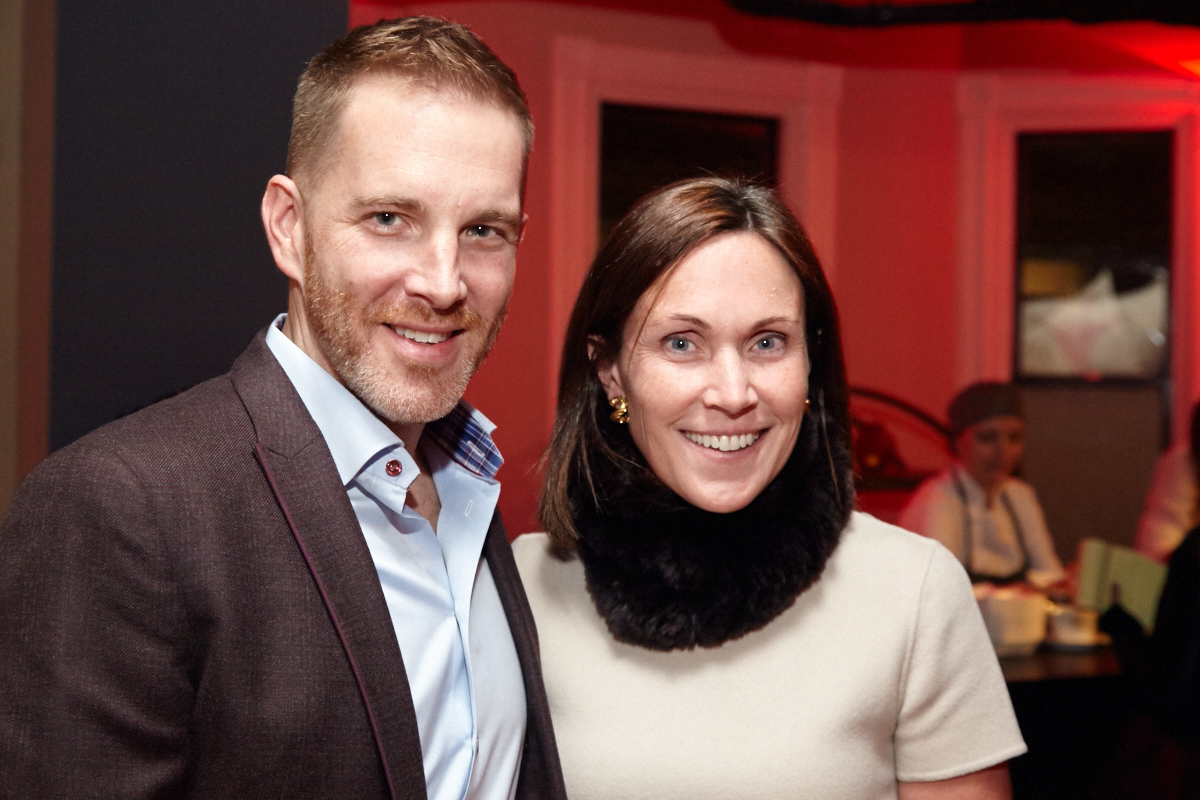 Matt Sipala and Rickie Niceta.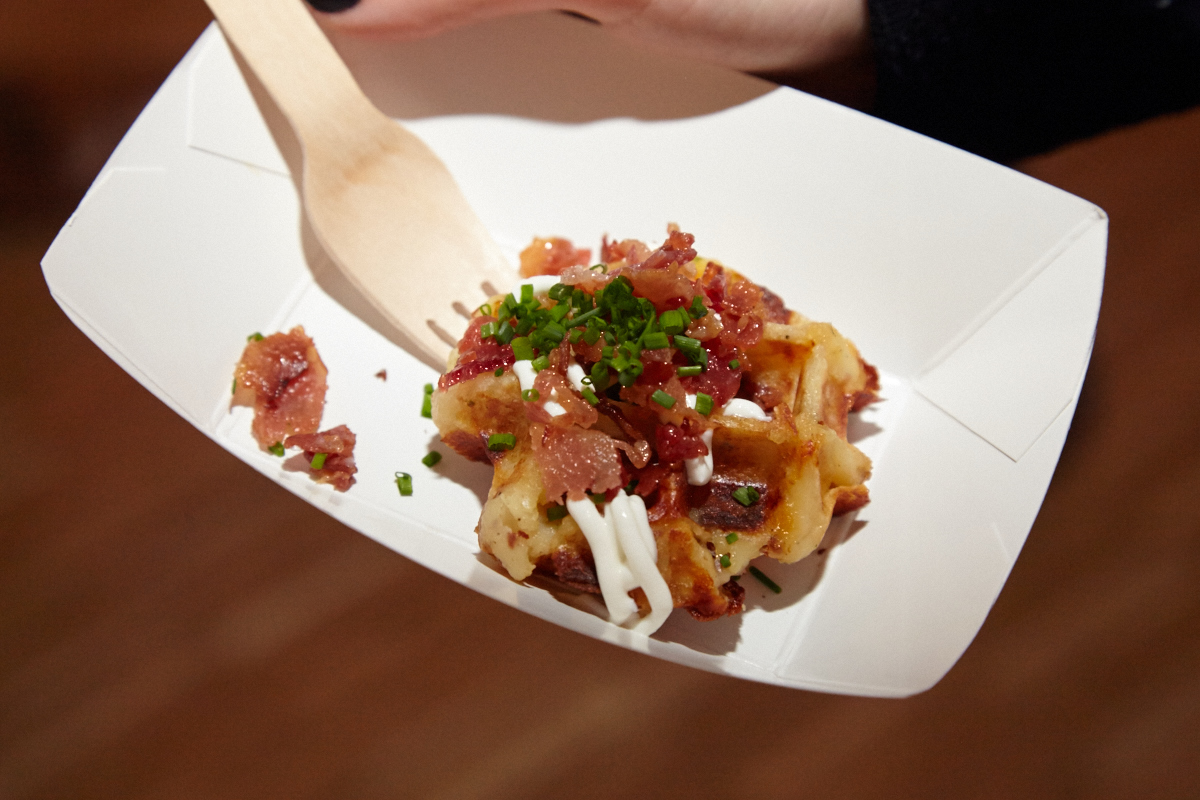 A loaded baked potato waffle from Occasions Caterers.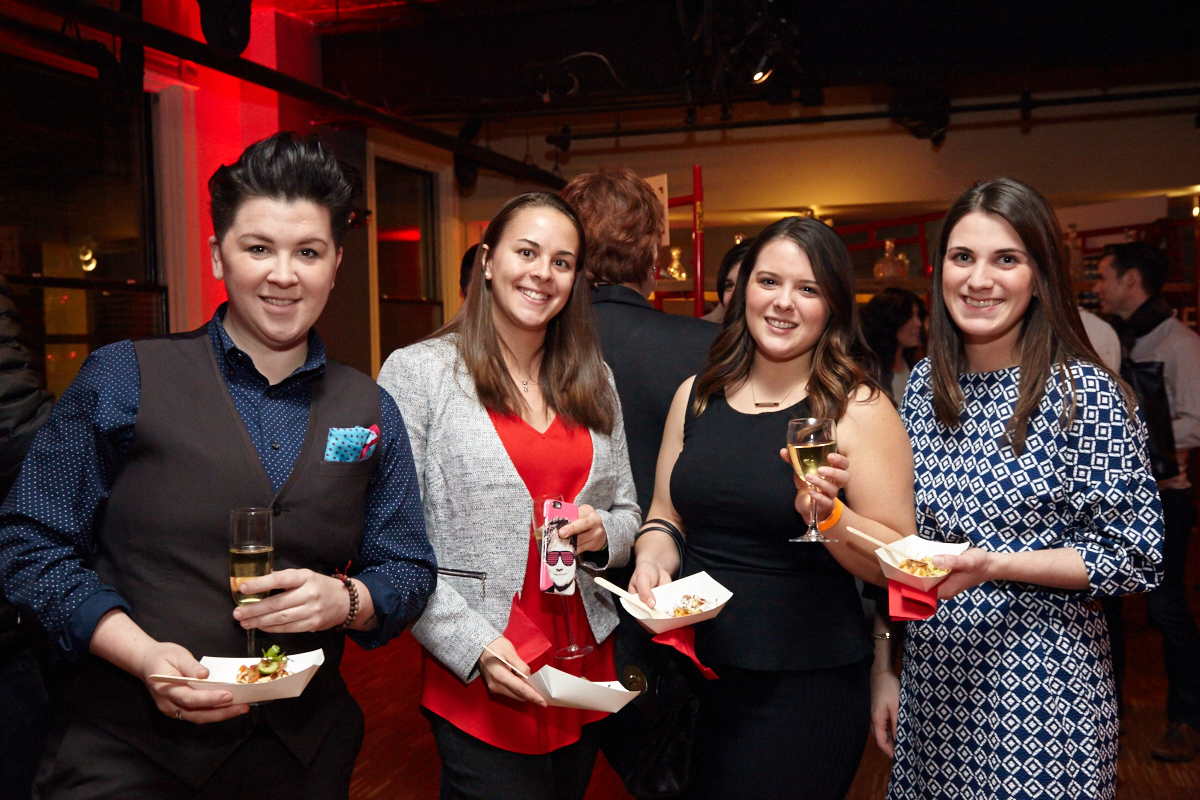 Stacy Carroll, Jamie Coder, Annie Fish, and Emily Biddle.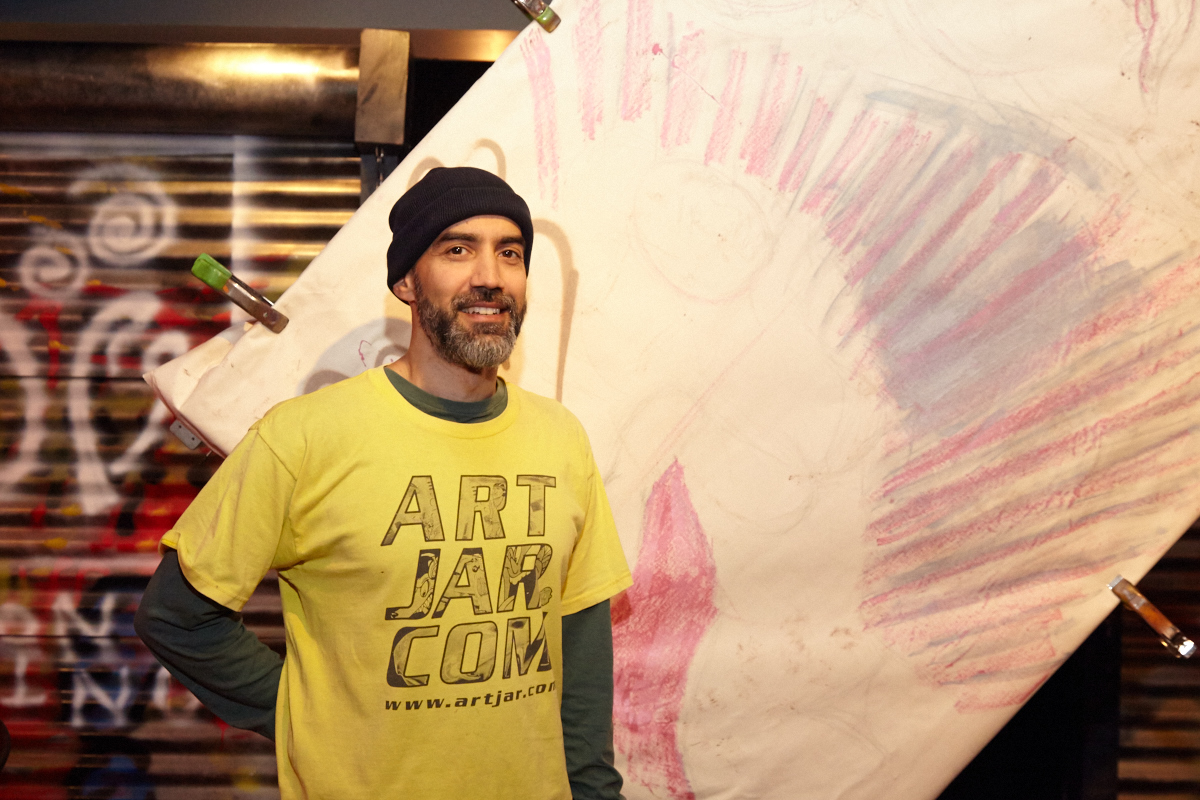 Graffiti Artist Rajan Sedalia from Art Jar.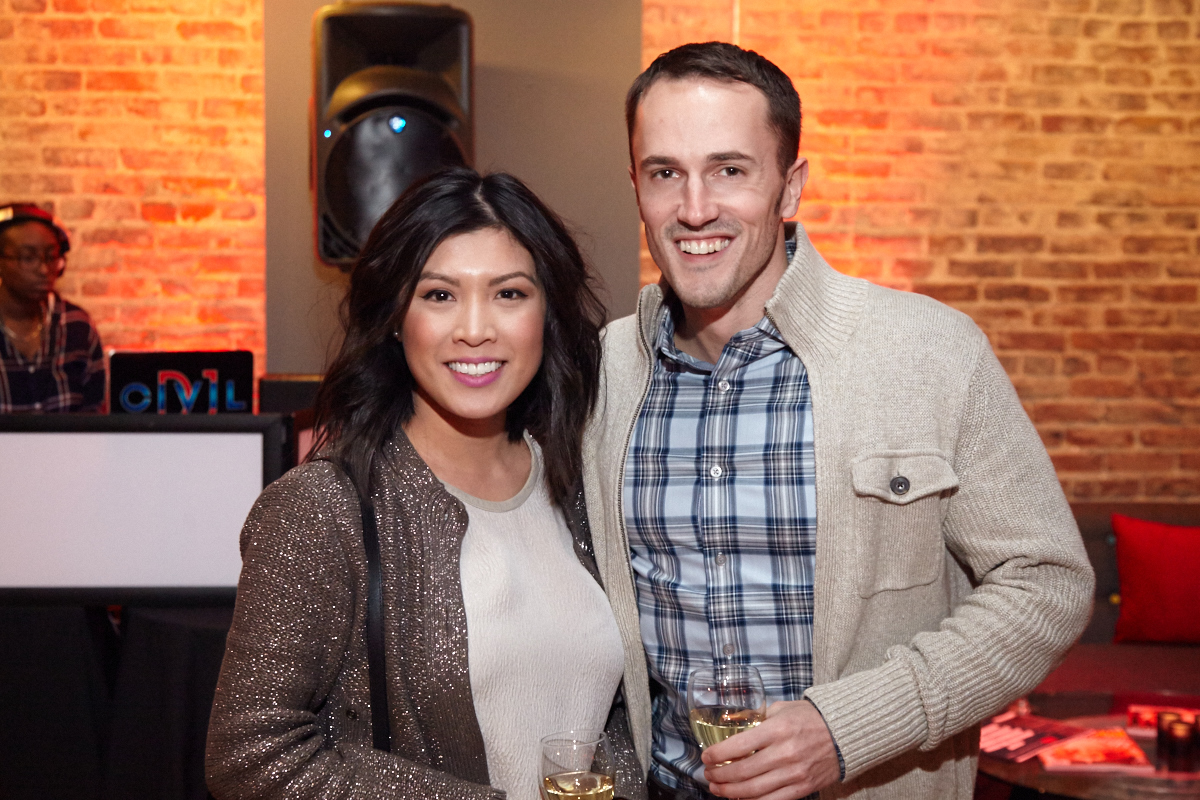 Denise Vu and Wyatt McKenzie.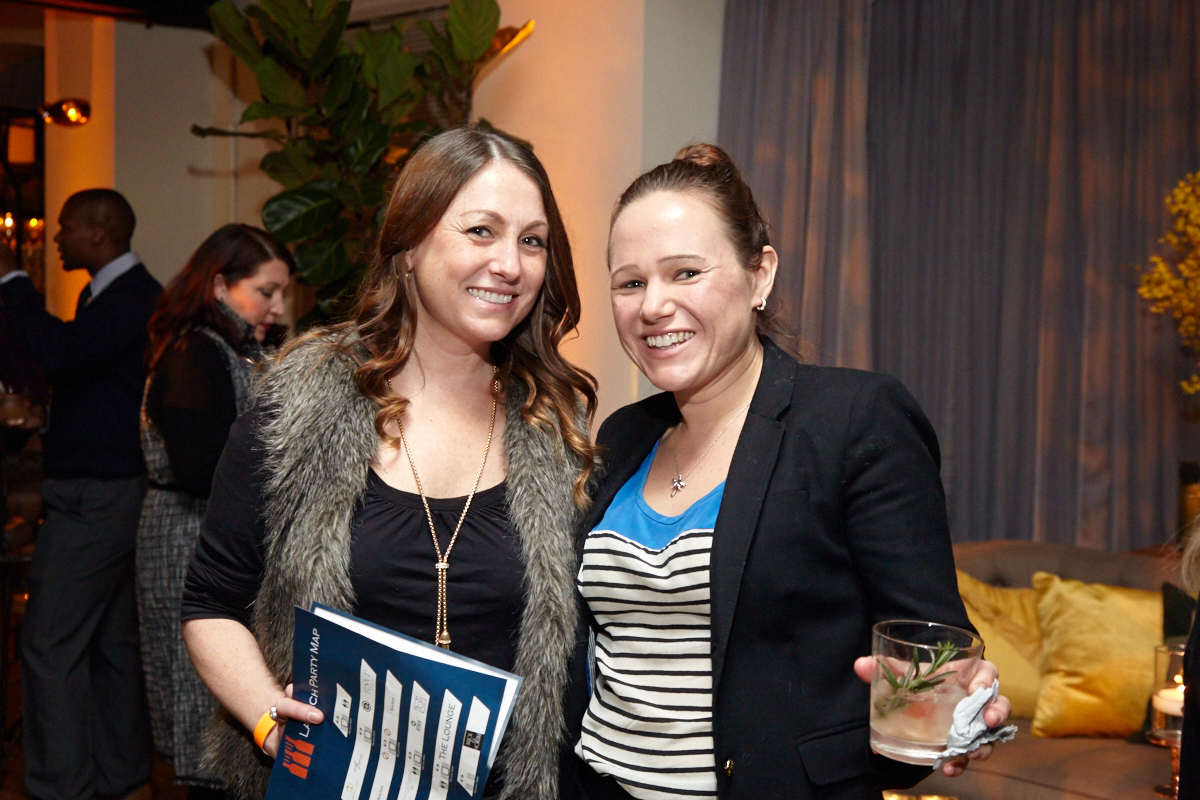 Sarah Cooper and Michele Hoss.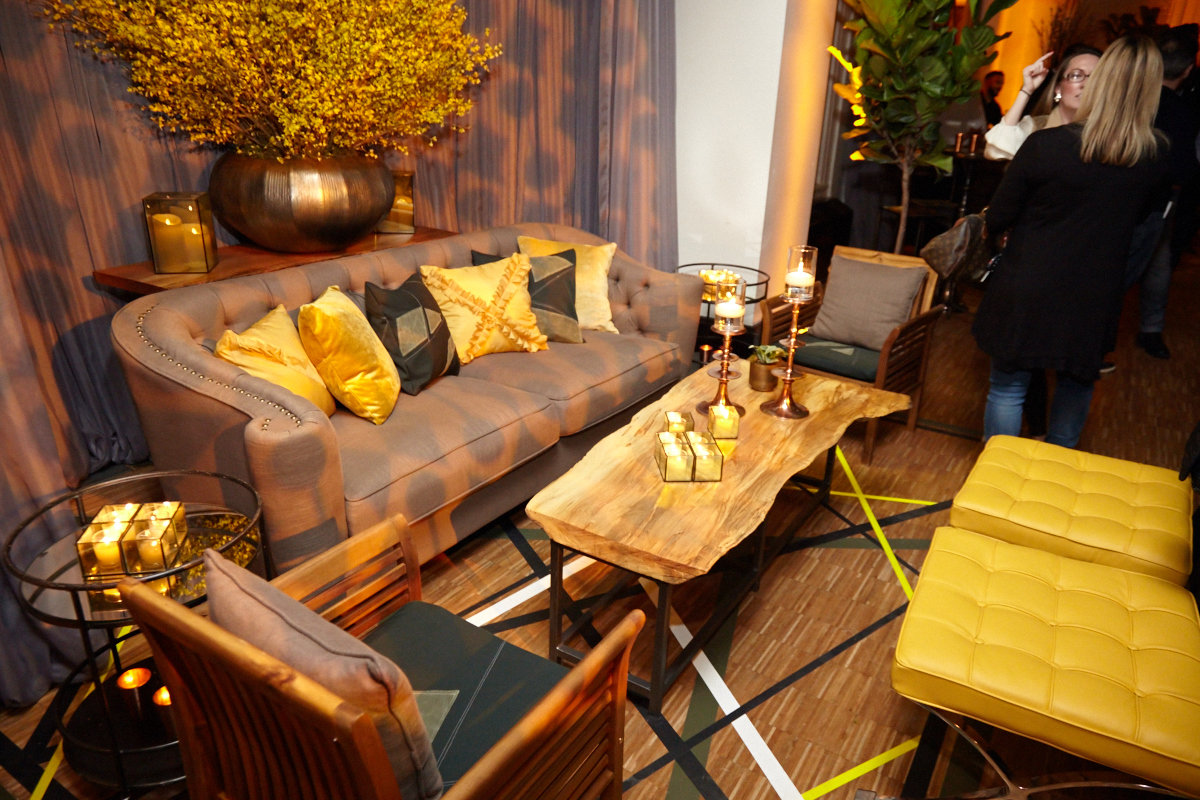 Attendees enjoyed the intimate lounge created by Amaryllis Floral Event Design.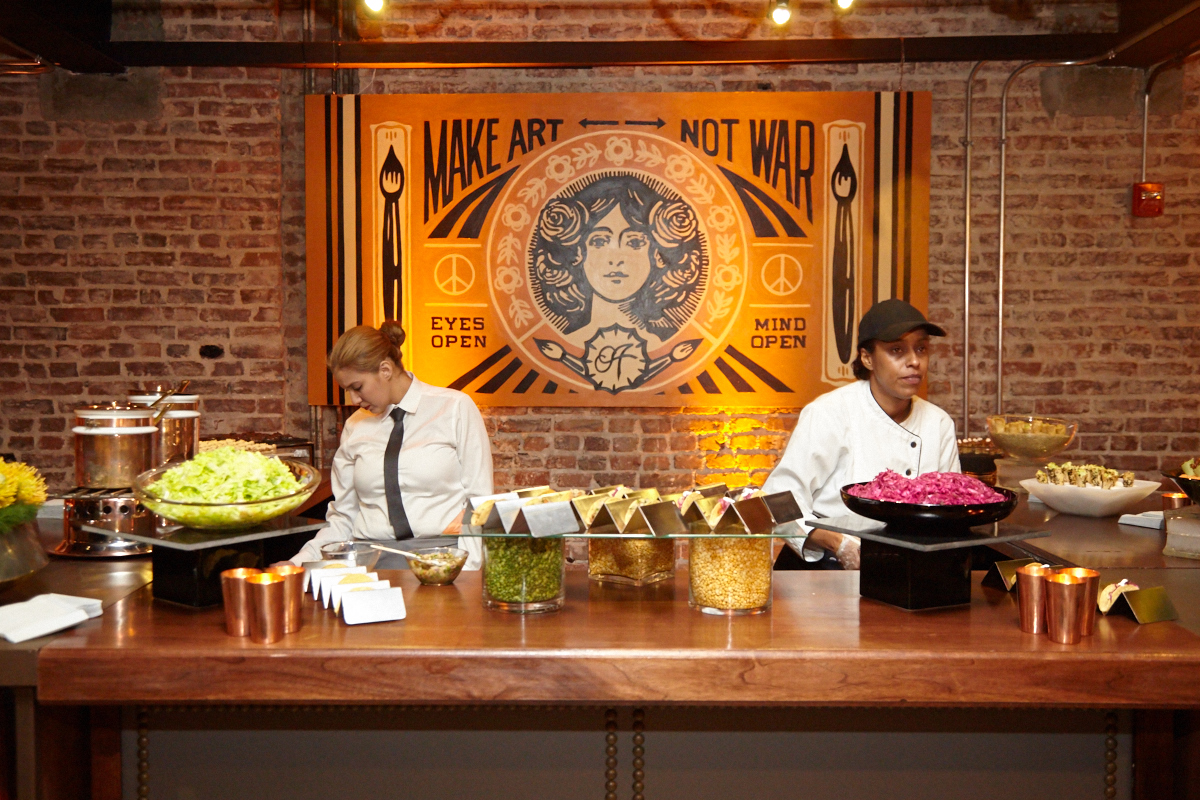 Design Cuisine served mouthwatering hors d'oeuvres during the event.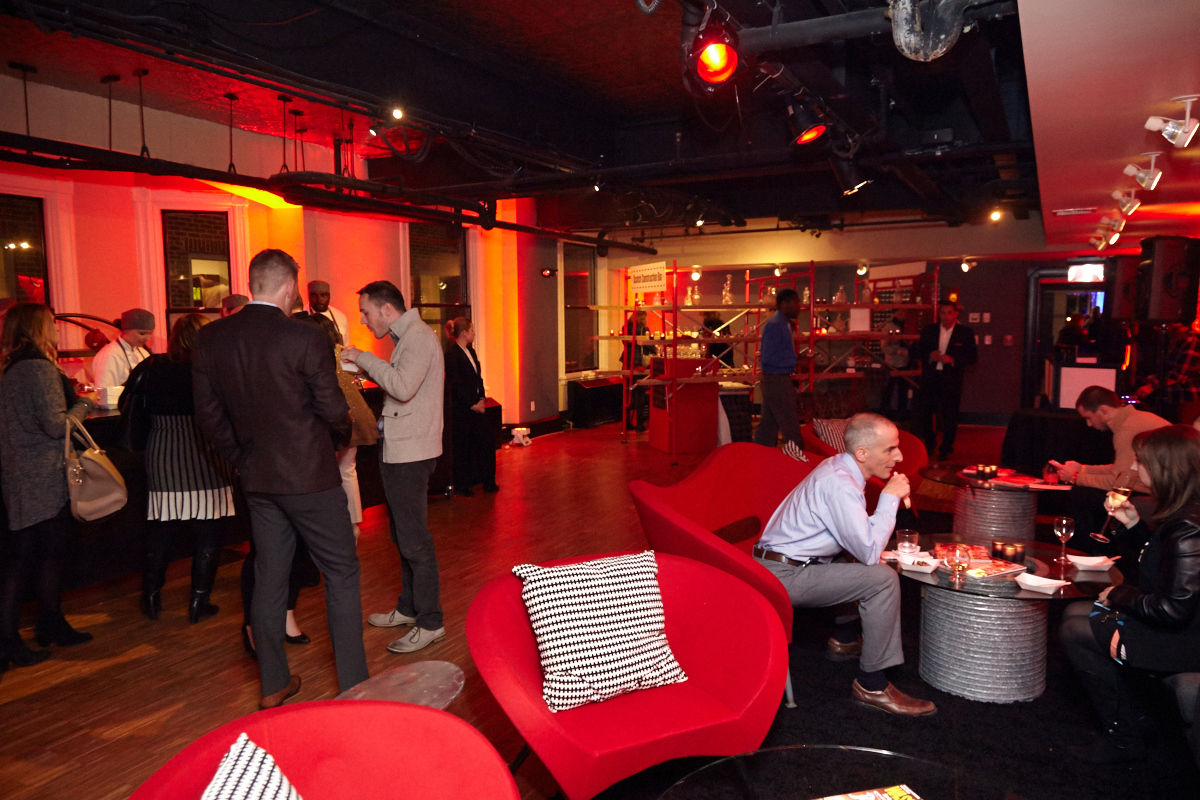 Guests mingle at the street-art inspired lounge section created by Design Foundry.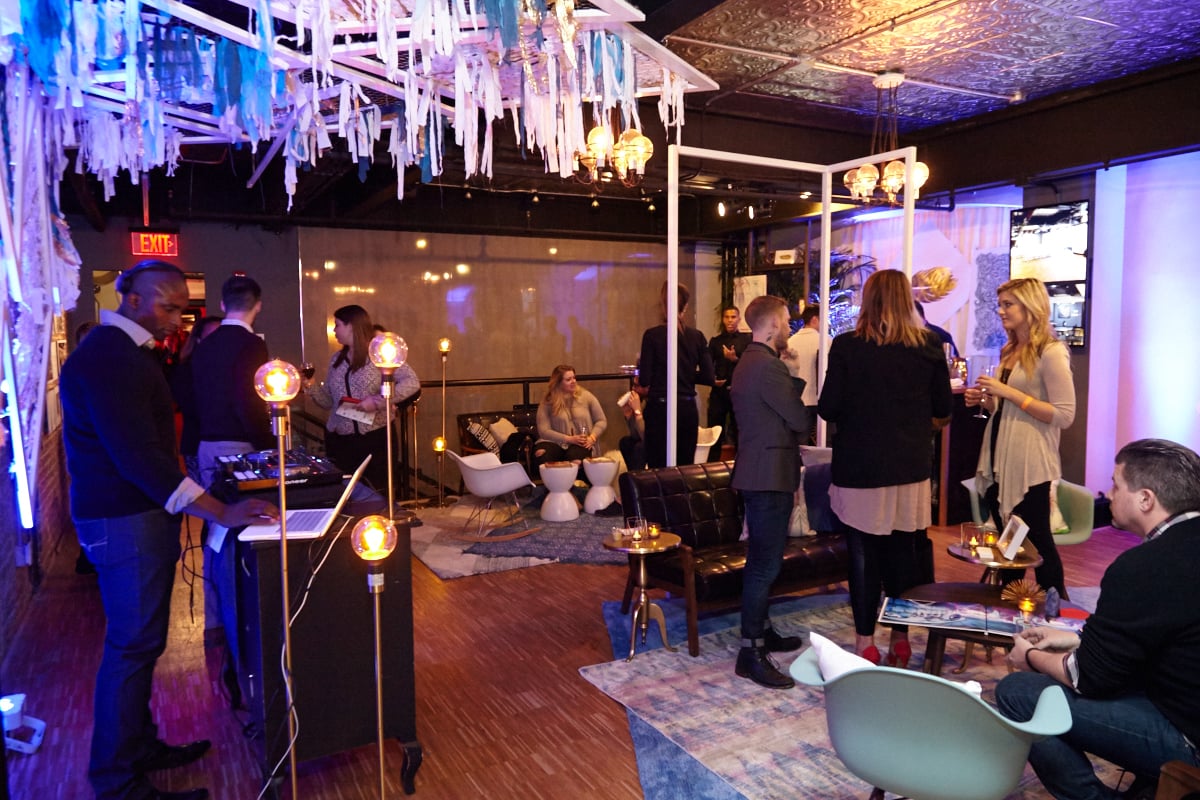 Guests mingled in the modern bohemian styled room by Silver Lining Design Group.