Nursing, Government
Leslie Cnossen
Wound-care nurse specialist, Walter Reed National Military Medical Center.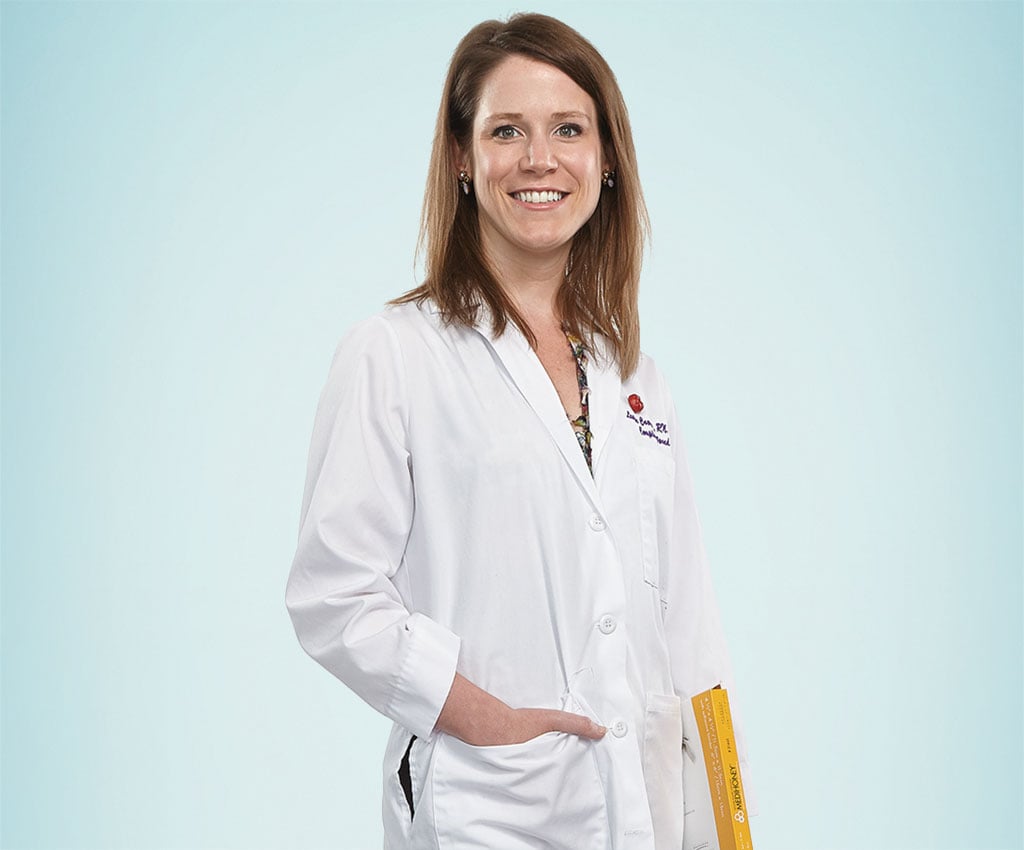 "Walter Reed made me a nurse," says Leslie Cnossen, who came to the military hospital seven years ago after quitting her first nursing job to care for her brother, a Navy SEAL wounded in Afghanistan. Cnossen put her life on hold, stayed with him through his hospitalization at Walter Reed, cared for him at home once he was discharged, and was at his side during his rehabilitation.
Then she joined the staff at Walter Reed to care for his brothers and sisters in arms. According to Navy physician Brendan O'Brien, Cnossen treated almost all of the facility's war wounded: "She is never too busy to stop and dress a wound or clean up a patient who has soiled their bed. When we need wound care, we don't say, 'Page wound care.' We say, 'Page Leslie.' " Cnossen, now studying for a master's in nursing at Georgetown, is more modest: "Everybody comes together to give these men and women the extraordinary care they deserve."
---
Nursing Research and Education
Dawn Donovan
Clinical manager of hematology and bone-marrow transplant, MedStar Georgetown University Hospital.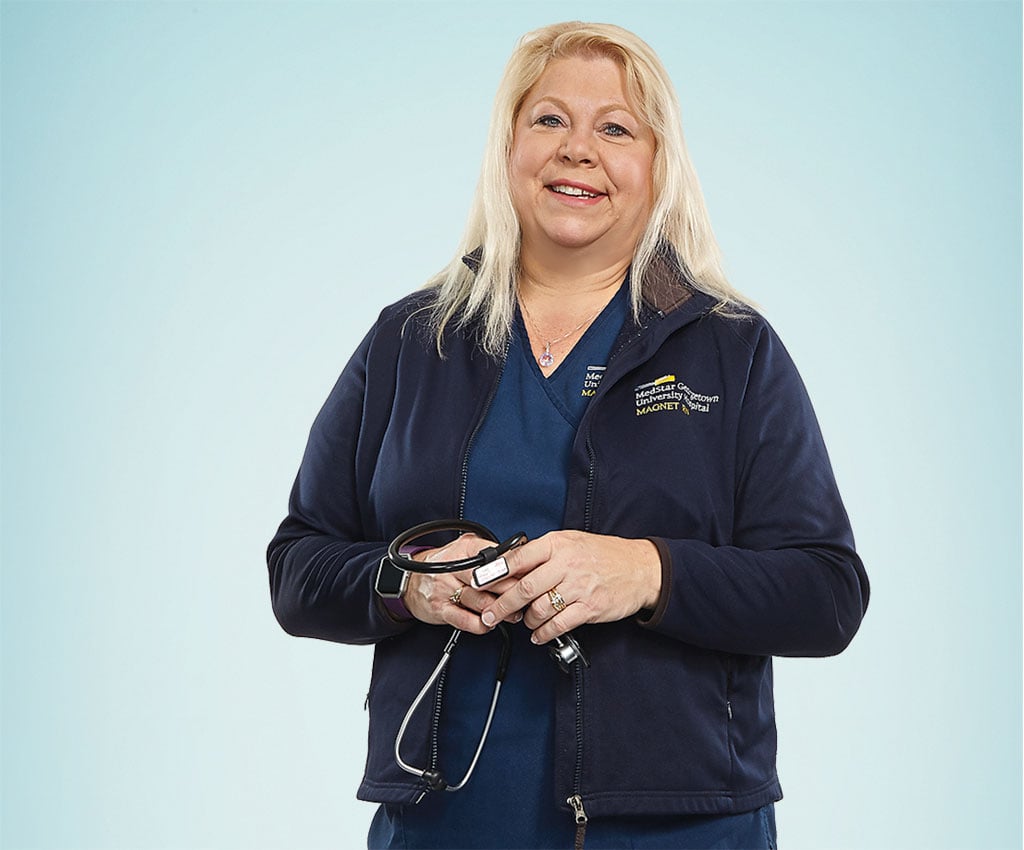 Dawn Donovan works to transform nursing practice. She educates Georgetown staff in safe procedures for nursing care and the administration of medicines so patients and nurses are protected against infection. Donovan directed studies about preventing bloodstream infections and has coauthored materials and taught programs for staff on stem-cell transplants. One patient was to have a transplant on her 76th birthday—Donovan arranged a party for the woman and her family, complete with balloons and cake.
Donovan is creating education modules for patients so they can participate more fully in medical decisions. She's a member of the Oncology Nursing Society Capitol Gang, which advocates for patient care. Along with other Georgetown nurses, she took part in One Voice Against Cancer Lobby Day on Capitol Hill when the House was voting on funding care for 9/11 first responders, several of whom suffer from multiple myeloma. Her work on behalf of these patients is ongoing.
---
Community Nursing, Hospital
Teresa Graves
Nurse manager for primary-care clinics, Children's National Health System.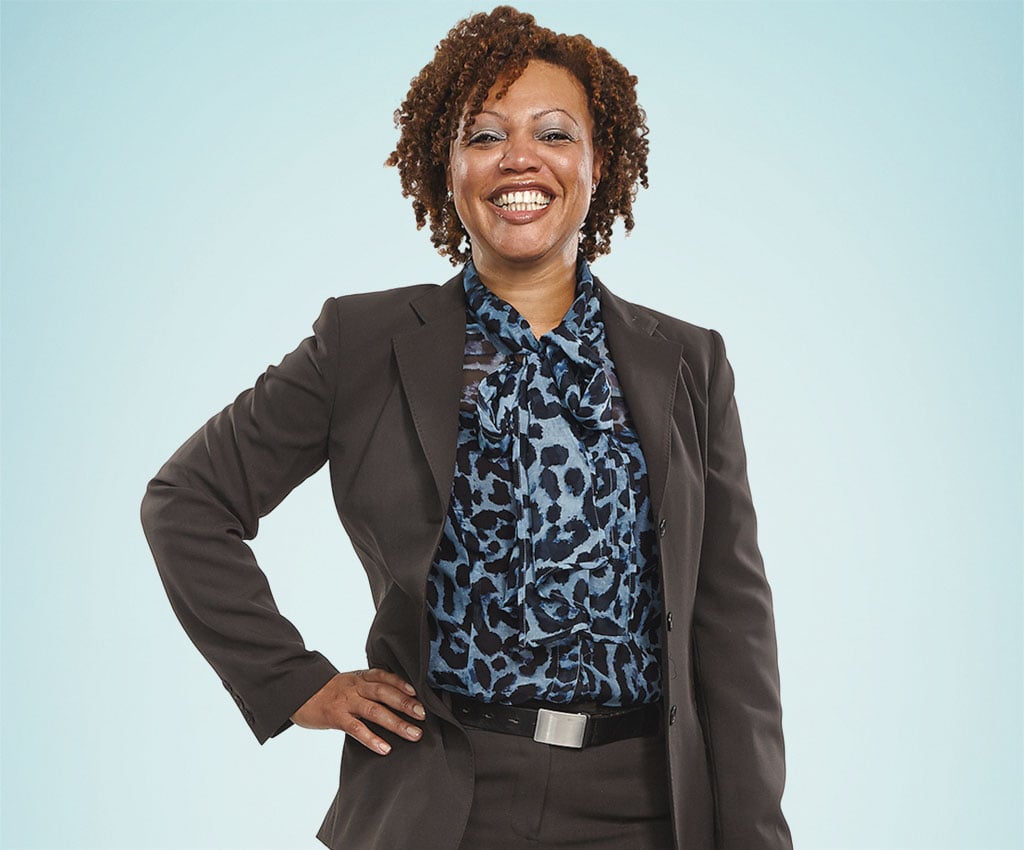 The primary-care clinics of Children's National see kids with challenges far beyond minor issues of well-child visits—Washington, for instance, still has one of the US's highest HIV-infection rates. Teresa Graves is determined to diagnose the virus in children early and provide optimum care: "Some of these are perinatal exposures,. They've lived with HIV all their lives. Some have gone off to college, gotten married. We have support groups, activities, and a lot of other services."
In 2012, Graves worked with an HIV-positive teen cared for by his 24-year-old brother. At Christmas, through a program with Children's family services, Graves and the clinics' adolescent team decorated the patient's home and brought donated gifts. She helped the patient organize his medications and taught his brother how to refill his weekly pillbox. Graves is passionate about the clinics' staff, too: "Some of our techs have gone off to college and become RNs—I'm excited to see them grow professionally."
---
Community Outreach
Elizabeth Jarosz
Cardiac-electrophysiology nurse clinician, Children's National Health System.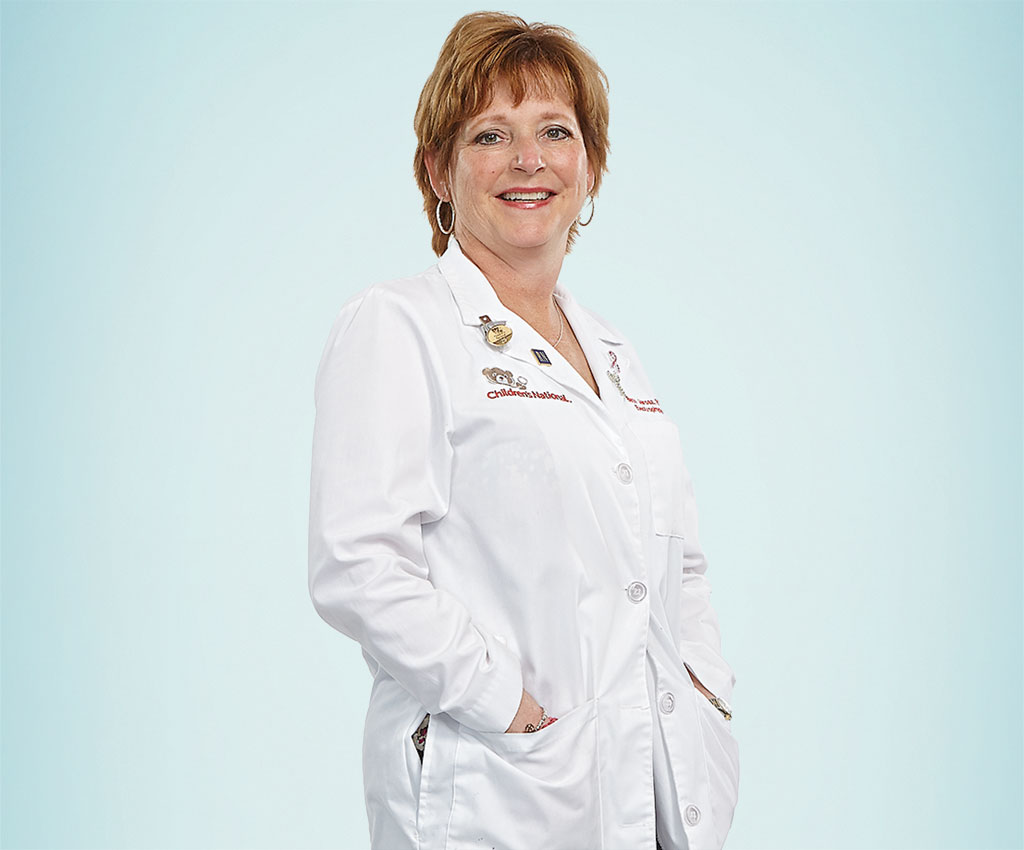 The toughest part of being a kid with a chronic illness is getting to be a kid. Beth Jarosz gives children that chance at Camp Heartbeat, a five-day summer camp for youngsters with heart disease, pacemakers, and other cardiac issues. "In this camp, they fit right in," says Jarosz, who organizes the camp, meets with families, and serves as one of the nurses—all as a volunteer. She also teaches pediatric residents, cardiology fellows, and other colleagues about care for children who need pacemakers and defibrillators.
Jarosz was diagnosed with breast cancer in September 2014 and has endured multiple surgeries in addition to chemotherapy, but even when she was suffering from nausea and postoperative pain, she was on the phone with parents, giving them updates on their children's condition or heart-monitor results, reassuring them that their kids were getting great care from the cardiology team at Children's.
---
General Nursing
Vallerie Martin
Hospice nurse, the Washington Home & Community Hospices.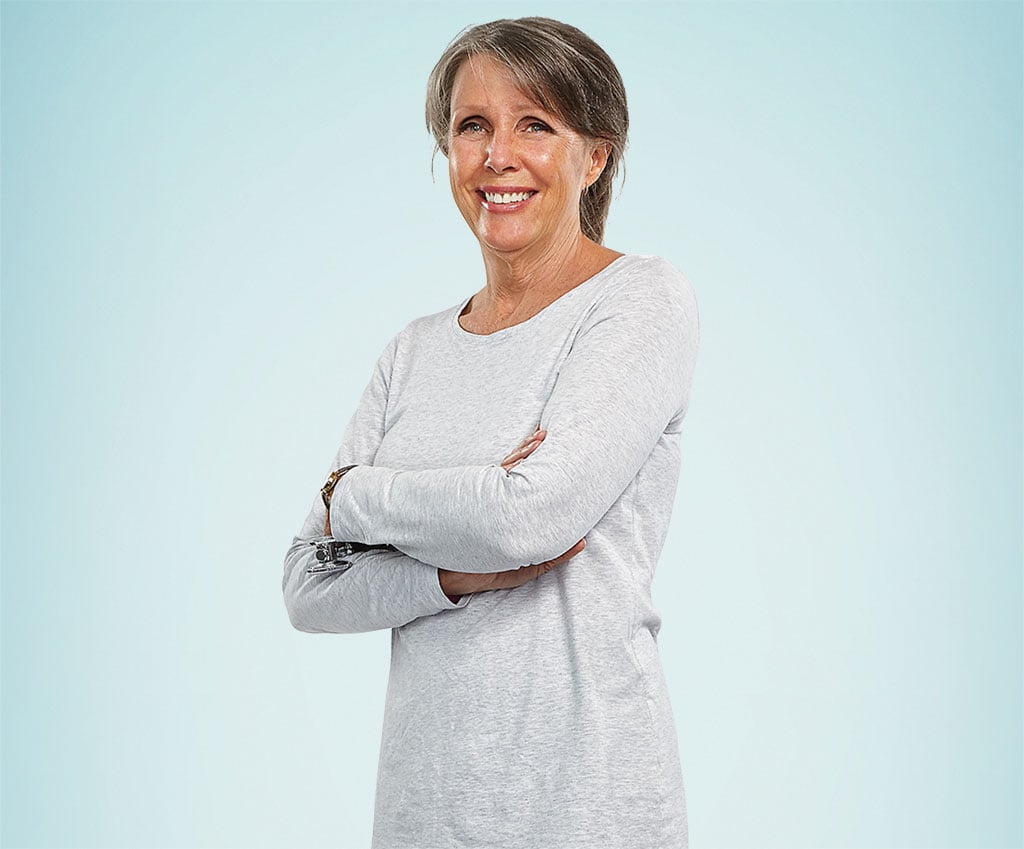 "My job is not about dying—it's about providing the greatest quality of life," says Vallerie Martin, who treats patients receiving hospice care at home. Some have family by their side, but others are alone. Martin does what a good hospice nurse is expected to do—manage pain, monitor meds, consult with doctors, order medical equipment—but she sees that as just the start.
One elderly widower living by him-self had multiple medical problems, and his apartment was so cluttered with a lifetime of possessions that he couldn't find things that mattered. Martin found an affordable, compassionate personal caregiver for the man, supervised the reorganization of his home so he could move around safely, and recruit-ed a volunteer to help him sort through the things he loved and relive precious memories.
Says Martin: "I am so privileged to walk this final walk with another human being."
---
Mothers and Children
Tosin Oluwole
Acute-care float nurse, Children's National Health System.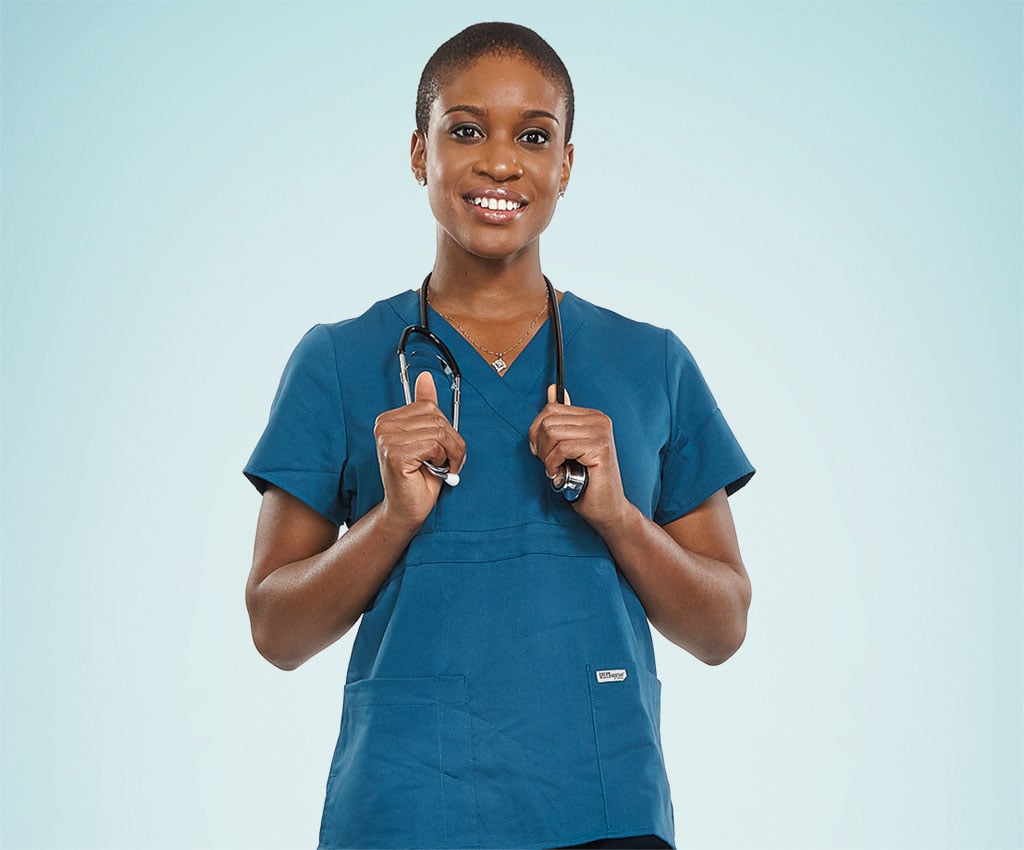 Tosin Oluwole's patients range from newborns to twentysomethings, suffering from any number of problems. Working with doctors and nurses across seven acute-care units, Oluwole is informal leader of the "float pool," nurses assigned to units as needed. But she truly shines in one-on-one nursing. A family wrote to Dr. Kurt Newman, president of Children's: "Last night, our child had a nurse named Tosin. She worked so hard, not just to make sure he was comfortable but washing the blood out of his favorite blankie, stroking his head, and printing out pictures of superheroes to alleviate his anxiety. She was almost as concerned about me—offering repeatedly to watch my child so I could take a break and walk down the hall."
Oluwole says the best part of her job is "putting families at ease, knowing it's been a rough day but a kid is doing better or a parent is more comfortable." Being a float nurse means she helps other nurses, too: "You are there because they need you, and they are so appreciative."
---
Oncology
Maxine Parmer
Clinical nurse, MedStar Georgetown University Hospital.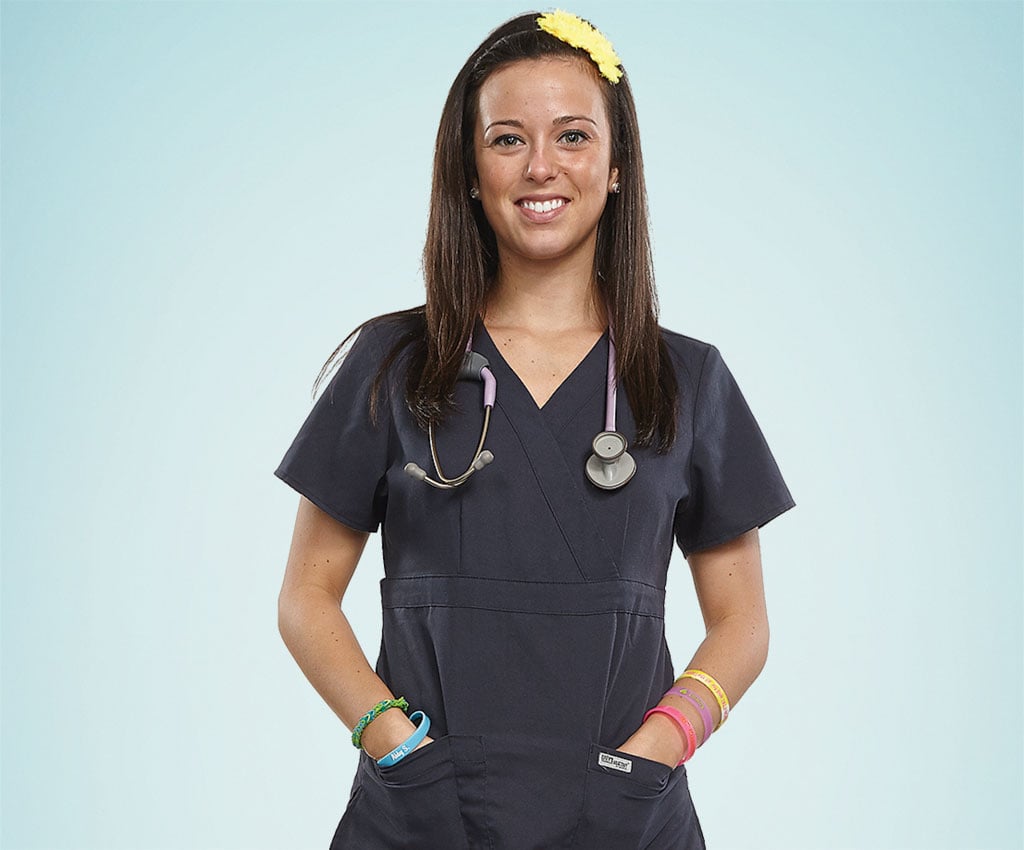 Maxine Parmer began as a graduate nurse (one who's completed an accredited program but not yet worked in a clinical setting) two years ago but has already become a force for change. One example: She advocated for a new sleep protocol for kids who have cancer but are in stable condition so that lab tests and other procedures can be "clustered," allowing these young patients to get more uninterrupted sleep. She also finds creative ways to ease treatment—such as applying numbing cream before starting an IV.
One of her patients was a teenager with an aggressive osteosarcoma that would take her life in less than six months. The girl also had a severe anxiety disorder. Parmer was able to earn the trust of the family and make them feel at ease. She listened to the teen and learned that art was the one thing that still made her happy. Parmer came in on her day off to work on an art project with her. "The best part of my job," she says, "is having the potential to make someone's worst day a little better."
---
Critical Care
Jennifer Ragnoni
Surgical intensive-care nurse, MedStar Georgetown University Hospital.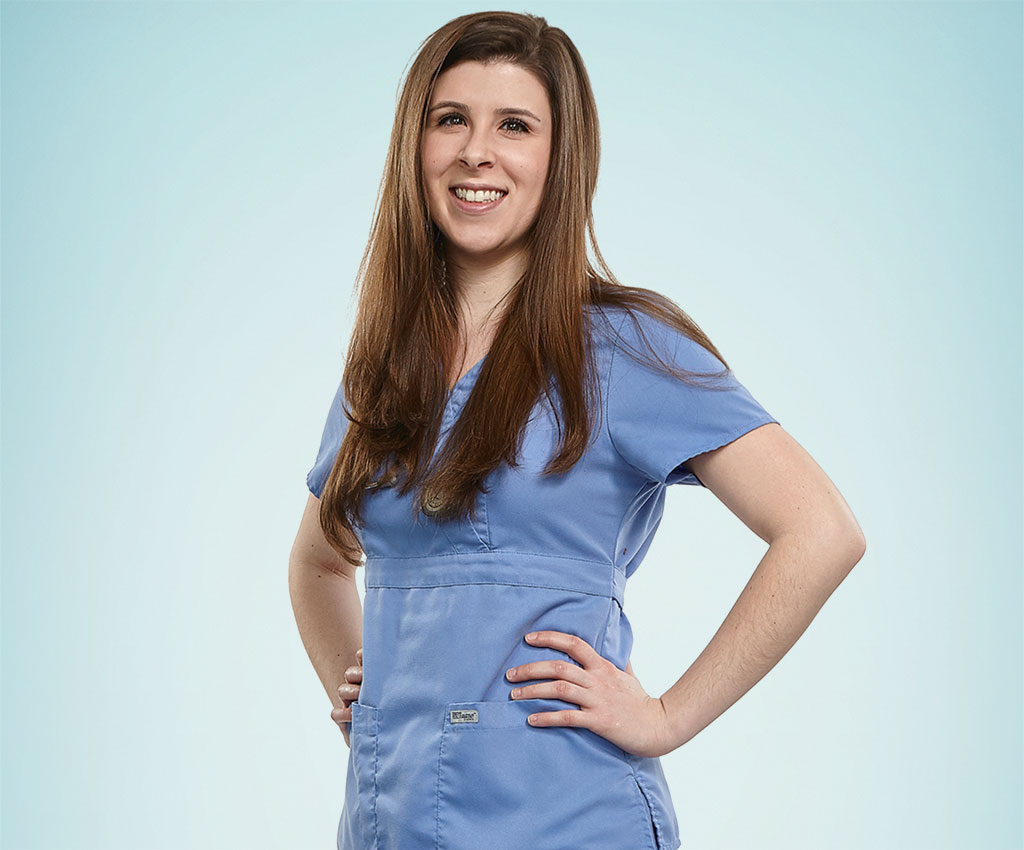 Surgical intensive-care nurses treat some of the sickest patients. "You have good and bad days," Jennifer Ragnoni says, "but after you've worked for days with a patient, 12 hours at a time, and helped them recover from whatever battle they have, it's extremely rewarding."
It can be hard to see past the immediate medical challenges to consider a patient's and family's nonmedical needs. One relatively young man with advanced cancer and respiratory failure came to Ragnoni's unit for hemodynamic monitoring, infusion of life-sustaining medications, and ventilatory support. He was awake and alert. Ragnoni arranged for professionals from many hospital services to bring in assistance and comfort for him, his wife, and their four small children. They got to spend time together, and a counselor helped the wife and kids with a memory-making project. "I became very attached to that family," Ragnoni says. "Being the person who can help them through that difficult time is what you have to focus on."
---
Nursing Leadership
Darlene Vrotsos
Senior vice president of patient-care services and chief nursing officer, Virginia Hospital Center.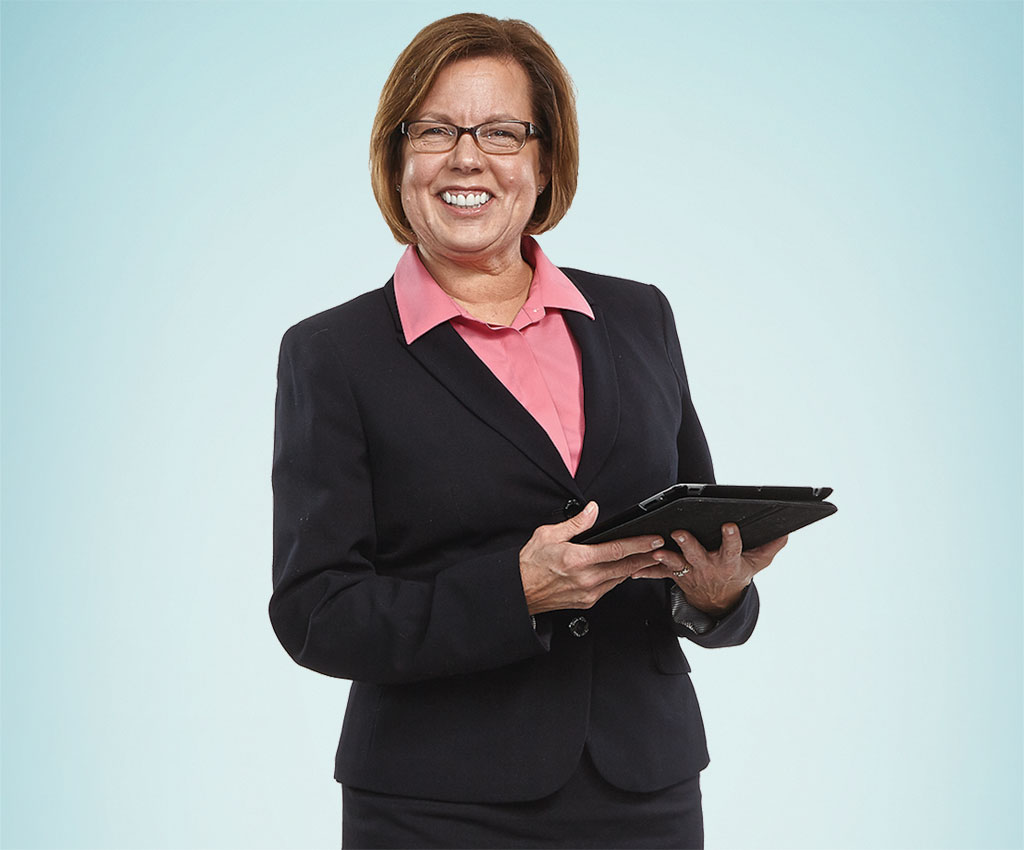 Darlene Vrotsos oversees 1,000-plus nurses and other health-care providers. Her leadership helped Virginia Hospital Center achieve Magnet Nurse status, a recognition of ability to attract and retain nurses and meet high standards. She also upped the number of nurses participating in hospital decision-making bodies and pushed to create the Virginia Hospital Leadership Development Institute, preparing nurses for management.
Vrotsos has worked with the American Cancer Society, the American Heart Association, and Doorways, an Arlington shelter for women and kids—but her heart is in nursing. She's been instrumental in funding a $3-million endowment for VHC's Friends of Nursing, which provides scholarships, helps graduate nurses transition to practice, recognizes veteran nurses' achievements, and promotes advanced accreditation. "Some of the strongest women I've known have been nurses," she says. "I'm energized every day knowing I work with individuals committed to improving the health and lives of others."
---
Nominated by Patients
Heather Ward
Registered nurse, Inova Fairfax Hospital.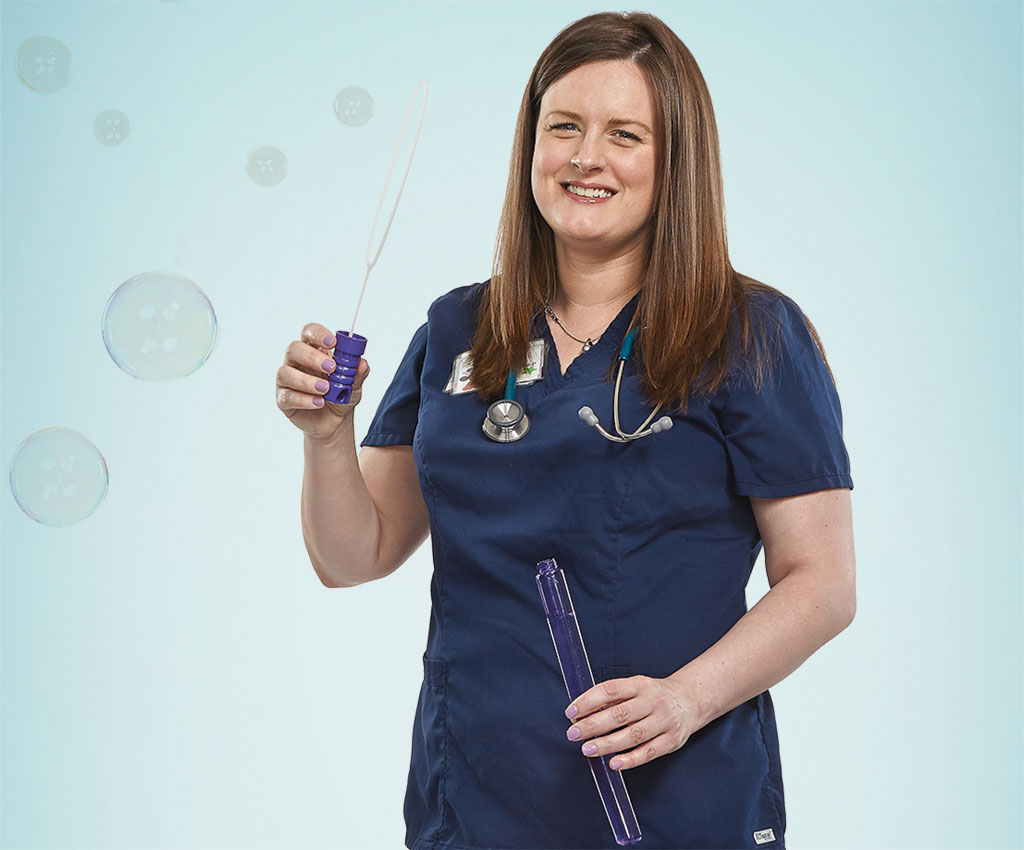 Momcology is a support group for mothers of children with cancer. On blogs written by her patients, it's striking how many photos feature Heather Ward with captions saying some version of "Having fun with Nurse Heather today." Most of Ward's patients suffer from leukemia or lymphoma, such as four-year-old Olivia, diagnosed with leukemia last year. Part of her treatment involves spinal taps to deliver chemotherapy. A two-hour ordeal once stretched to eight, with constant pokes into her port until Ward managed to corral a surgeon, an anesthesiologist, and an oncologist to complete the chemo for this frightened youngster. Olivia's mother says Ward does more than treat her child—she empowers her: Ward never touches Olivia without asking the girl's permission.
What gives this RN hope? "There's a high cure rate for leukemia and new medicines coming," she says. But her patients really keep her going: "They go through an incredibly hard battle many adults couldn't withstand. They play. They have fun with medical staff. They are resilient beyond belief."
---
Community Nursing, Non-Hospital
Sherri Wilson
Director of maternal child medicine, genetics, and perinatal service center for DC and suburban Maryland, Kaiser Permanente.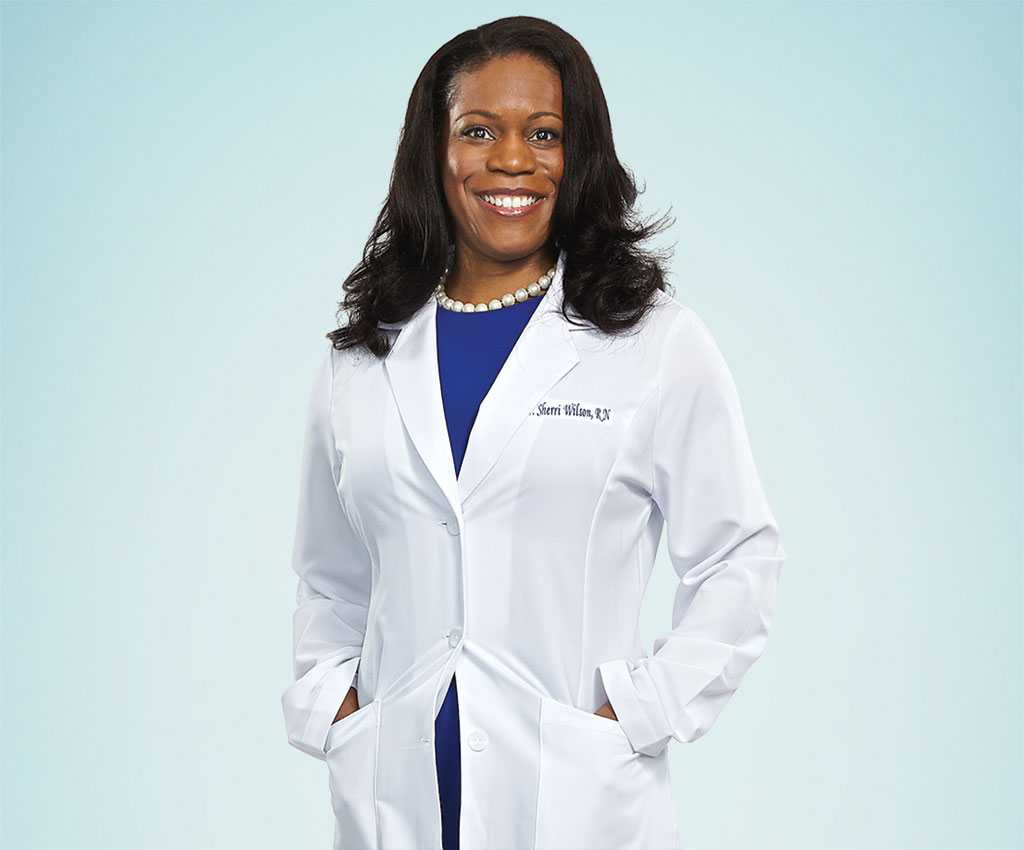 Sherri Wilson works to improve local women's health through increased cervical-cancer screening as well as pre- and postnatal care, but her greatest challenges are the patients who don't come to Kaiser's clinics for treatment. That's why Wilson created outreach programs to provide telephonic nursing and counseling support for high-risk obstetric patients who lack transportation, child care, and other resources. Helping these women is her greatest satisfaction, says Wilson, who also led a team providing free immunizations to hundreds of Prince George's County public-school children so they could stay in class.
Wilson seeks opportunities to promote nurses and bring them into management. As a colleague puts it, "She continues to challenge us in our leadership development and presents opportunities that may be out of our comfort zone. She understands these challenges make us stronger, and our patients and communities are better for it."
This article appears in our July 2016 issue of Washingtonian.