Weekend Edition Sunday host Rachel Martin will join Steve Inskeep and David Greene as a host of Morning Edition, NPR's flagship morning news program, the network announced Thursday.
Martin will take the spot left by Renee Montagne, who announced in July that she planned to leave the program after the presidential election. Montagne will remain a special correspondent for the network, presumably keeping less insane hours than a morning host must. "Even though she lives three blocks from the beach she's hardly ever seen a sunset," says Michael Oreskes, NPR's head of news. Oreskes declined to say what projects Montagne might take on in her new role but noted she has been "talking closely" with Rob Little, NPR's senior editor for investigations.
Lulu Garcia-Navarro, currently the network's South America correspondent, will replace Martin as host of Weekend Edition Sunday. Garcia-Navarro will move to Washington from Brazil.
And Greene will leave the Washington region altogether–he'll host from Culver City, California, where NPR has its West Coast headquarters.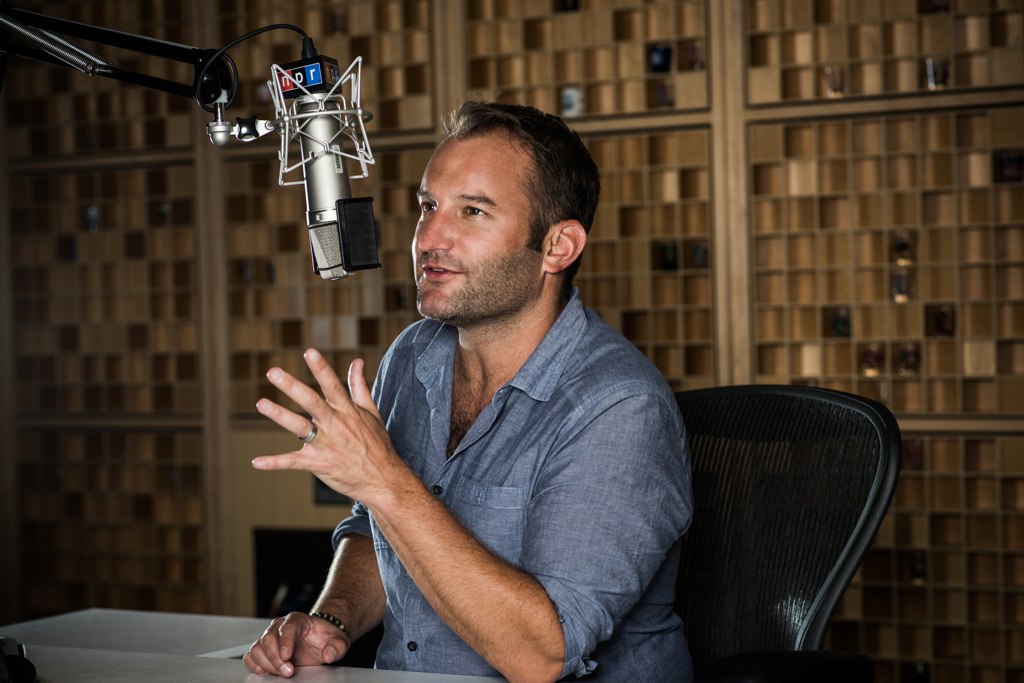 "Being present out there is a big deal," Oreskes says of Greene's move to the left coast. "It helps make us feel more like part of the country." (The idea that Washington isn't representative of the rest of the country has bedeviled NPR for years; when it moved the weekend edition of All Things Considered west in 2013, the show's then producer said, "L.A. kind of reflects America a lot more than Washington does." The show has since returned to DC.)
READ ALSO: With Hosting Changes, NPR Displays Commitment to Diversity
Martin is a deft interviewer, a skill Oreskes says she can perform well live–important because live radio "is just baked into everything we do now and will be more important." The network wants the show to be able to pivot to live broadcasting as news demands. "I think all three of our hosts have the ability to be tough and empathetic in the same interview, which I think is a real hallmark of public radio," he says.
On her last show, Martin was able to take more time with the whole experience–the two-hour show is put together over five days–but hammering out daily shows will be presumably less of an artisanal experience. "I've been craving to get some of those newsmaker interviews and to do some live stuff," says Martin, who was NPR's podium reporter for both major political parties' conventions this year. "I think what I can bring is experience in doing very deep-dive, personal conversations to a weekday audience that craves that kind of conversation."
We talked a little about her interviewing style: "It's not about me and what I know or don't know in an interview," she says. "It's about getting someone to answer the question on behalf of the audience." So…truth-squadding? Presumably a Morning Edition host is going to spend a good deal of time chatting with politicos. "Interviewing politicians is really hard because it's their whole job in that moment to many times avoid answering the question," Martin says. At some point, she says, the news value of peppering someone with a question they're not going to answer drops: "The audience can decide that person is clearly obfuscating. You've got to make a decision and move on."
Having cohosts means Martin will be more mobile than at her current gig–"Steve and David and I, none of us are interested in being an anchor, just being attached to your desk," she says. "All three of us want the ability to get out into the country and around the world."
That's all great, but again there's the matter of the work hours. The hosts work from 4 AM till noon and are on-air for four hours each day. Martin says that while her cohosts are "not normal humans" when it comes to needing shut-eye, she plans to get to bed each night by 8 PM, a half-hour after her young children go to bed. Besides a considerable shortening of parent prime time–the golden hours between your kids falling asleep and you passing out to something on Netflix–she'll have to adjust to the weird eating habits of her coworkers. "They eat like crap on that show," Martin says, laughing, citing Greene's daily omelet in a mug. She'll bring her own food to work.