When Erin Miller was young, she knew her grandmother, Elaine Harmon, had flown planes in World War II. As she grew up, she realized that not everyone's grandmother had accomplished anything similar. Many didn't even believe her story; there's no evidence in history textbooks. "When I used to talk to other kids they had no idea what I was talking about," says Miller. "They'd be like 'you're lying, you don't know what you're talking about.'"
But Miller wasn't lying. Her grandmother was one of the first women to fly non-combat missions for the United States in history through the Women Airforce Service Pilots (WASPs) program.
Elaine Harmon first heard of the program from an article in Life that showed "girl pilots" hard at work in flight training. Instantly interested, Harmon applied. Against her mother's wishes and society's expectations, Harmon pursued her dream.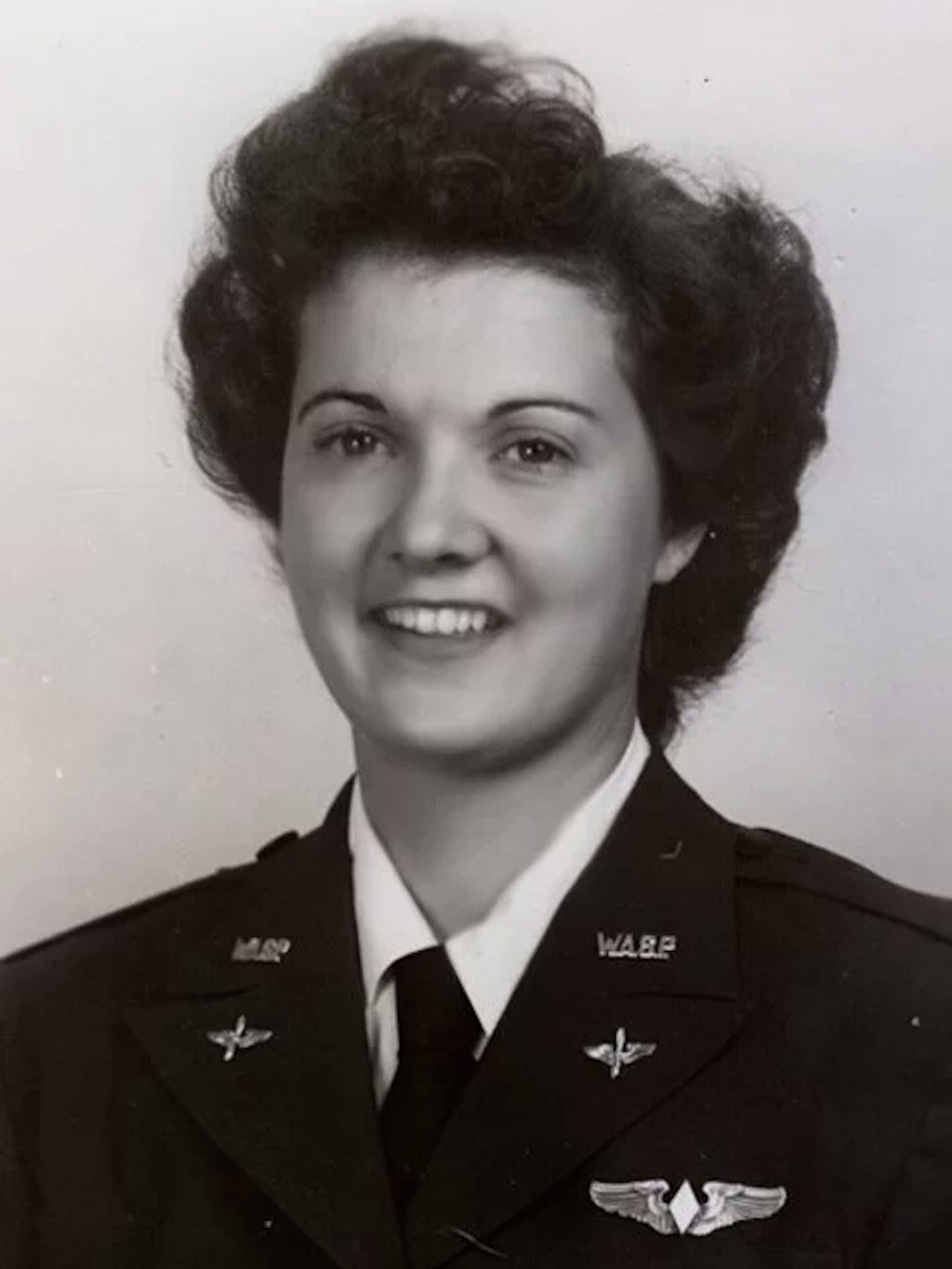 Yet the group of over 1,000 WASPs was not seen as legitimately part of the military. They were not given equal pay, insurance, or GI benefits, and when the program ended they were expected to keep quiet. WASPs were so committed to serving their country that they paid for their room and board. "Many of the WASPs directly after World War II dispersed around the country," says Miller. The government asked them not to speak about their service so they went about their lives.
WASPs were not formally recognized for their service–and granted veteran status–until decades after they served, in 1977. Elaine Harmon and other WASPs worked throughout their lives to raise awareness of their service; they spoke at schools and museums, and anywhere they could. Harmon "was very passionate about making sure that the history of the WASPs is preserved and that the next generation knows about them," says Miller.
Last year, the Army again questioned the value of their service when considering where WASPs could be laid to rest. When Harmon passed away in 2015, John McHugh, then the Secretary of the Army,  had written that WASPs were no longer considered eligible for inurnment or burial at Arlington Cemetery.
Miller and her family were floored when their application for Harmon to be buried at Arlington was denied. "My grandmother had attended WASP funerals at Arlington," Miller says.
Miller and the family turned to social media. Their change.org petition gained 178,721 signatures. Miller visited 150 offices on Capitol Hill to lobby for her grandmother. US Representative Martha McSally of Arizona, the first woman to fly in combat, proposed legislation that would grant a place to rest at Arlington for all remaining WASPs. They received national attention for their efforts and last week, their work came to a victorious end as Harmon's ashes were inurned at Arlington.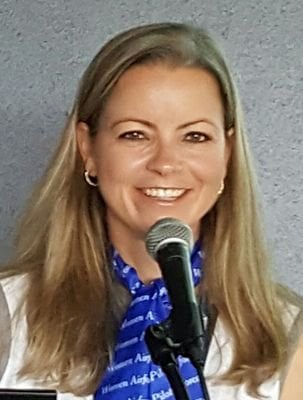 "I was hesitant, at first, to pursue legislation," says Miller. But she knew that her grandmother and the other dozens of WASPs still alive deserved a space at the national cemetery.
With a flyover of World War II planes and military honors, Harmon joined her fellow female pilots. "I feel a great sense of fulfillment and satisfaction," says Miller. "My grandmother saw Arlington not just as a cemetery but a historic monument to different groups that have served in the military."