If you like the low-key, no-frills vibe of Shaw bar A&D, you'll probably like Union Drinkery in Park View. The recently-opened spot from Ali Bagheri feels a lot like a larger version of it sister bar with a second floor and outdoor back patio.
"No bullshit, no themes," says Bagheri. "I hate themes."
A&D bar manager Emon Surakitkoson is also behind the drinks at Union Drinkery. You can get PBR and Tecate by the can, or one of a handful of wines. Cocktails are only $9, like the "One Night Stand" with mezcal, St. Germain, and grapefruit, or the "A La Louisiane" with Pikesville Rye, Benedictine, vermouth, and bitters.
"You can't sell $12, $13 cocktails up here just yet," Bagheri says. "We're already getting balked at for $9 cocktails."
Those balking should head to the bar for daily happy hour from 5 to 8 pm, when cocktails are only $7, draft beers and wines by the glass are $5, and beer-and-shot combos are $7.
Union Drinkery also serves the full food menu from Bagheri's casual next door restaurant Small Fry, including fried catfish, poutine, and smoked brisket sandwiches.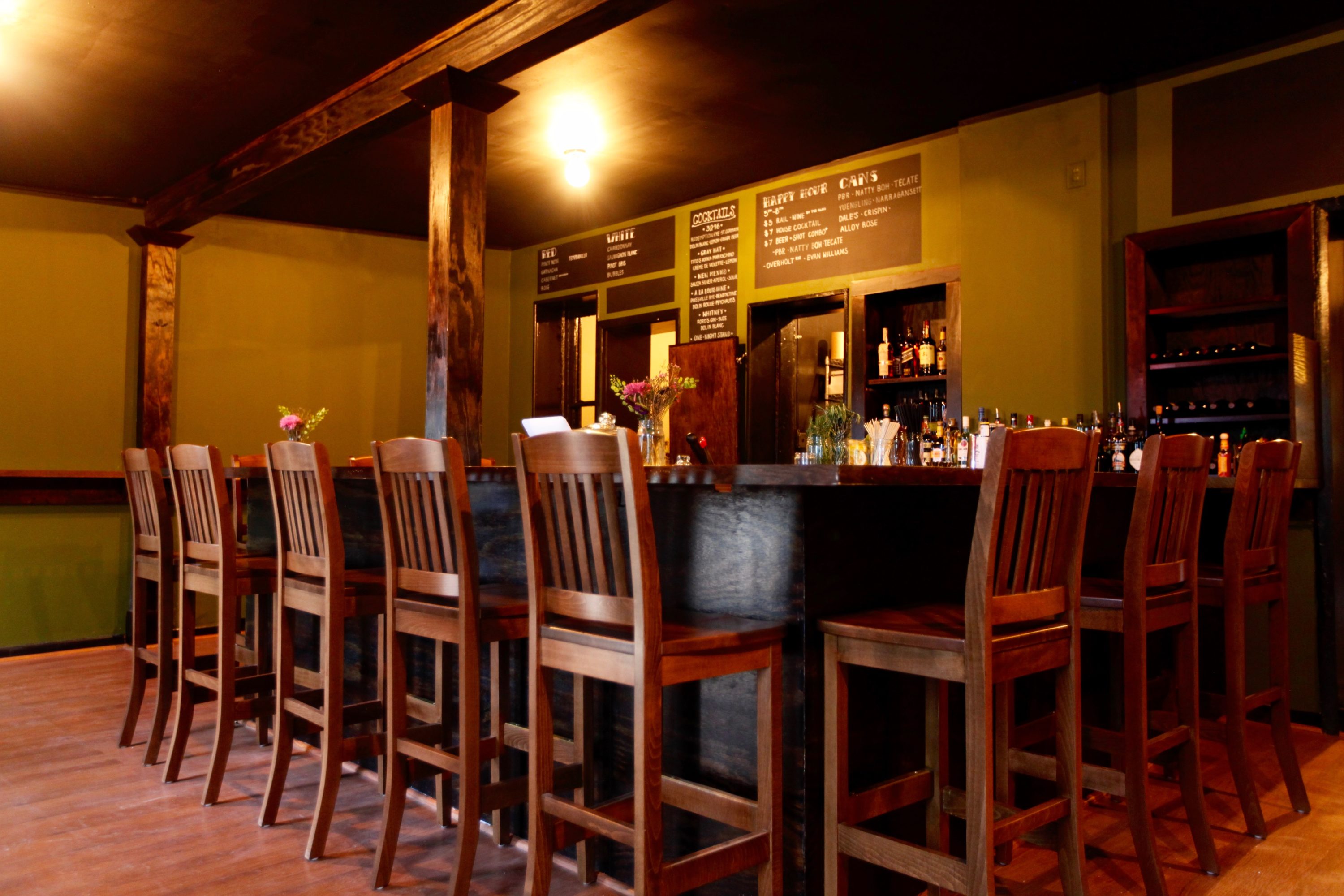 The building itself, once a dollar store, remained vacant for many years but was originally a home. That's evident from the many rooms, closets, and odd little nooks upstairs. In addition to a second-floor bar, one of the rooms will host foosball tables and possibly darts. "I'm a little hesitant about drunk people and sharp objects," Bagheri says.
The back patio is inhabited by eight picnic tables. Next spring, Bagheri is looking to host weekend luaus, pig roasts, or guest chefs.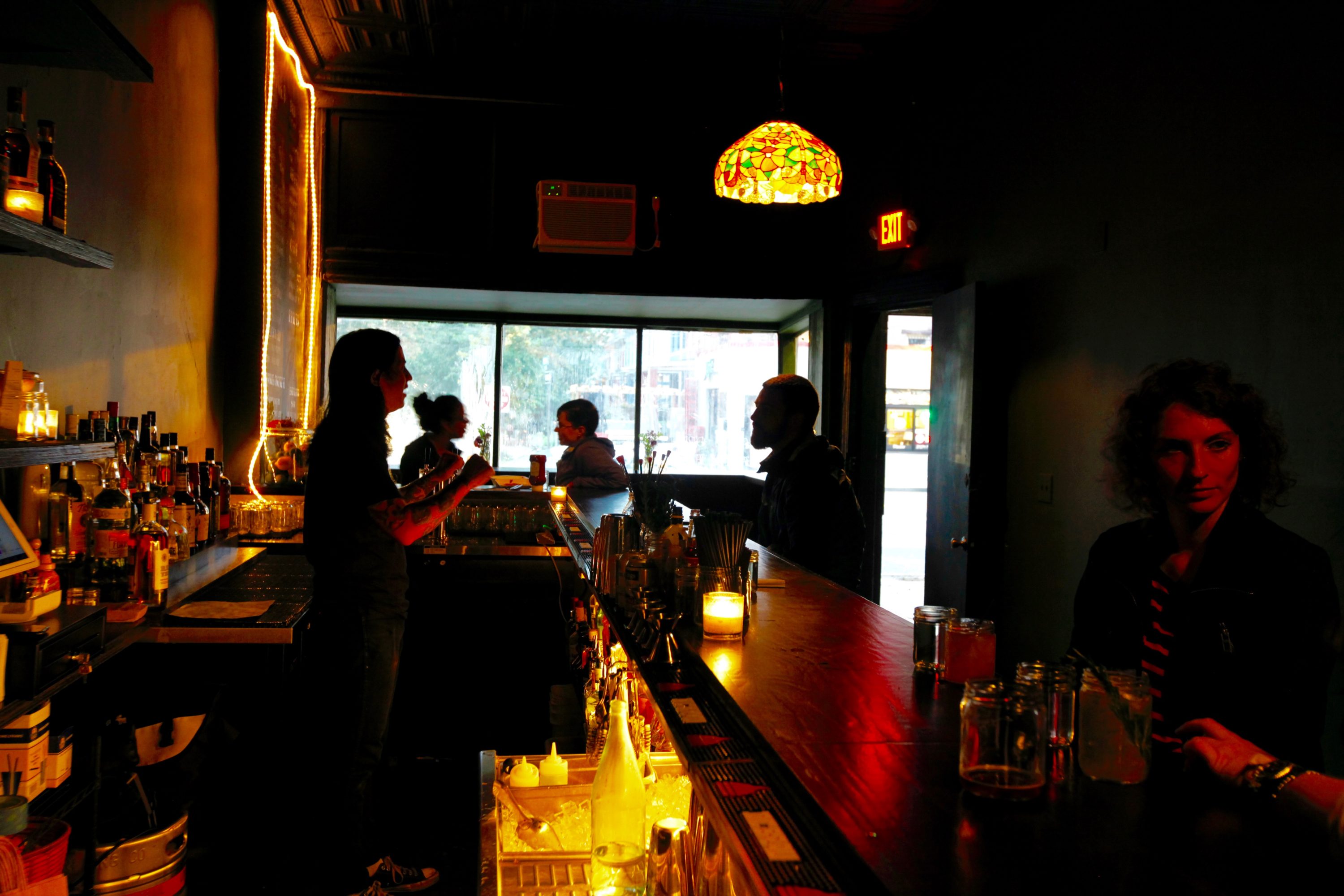 The bar was initially supposed to open last year, shortly after Small Fry, but encountered permitting delays. In that time, though, Bagheri says he's started to see noticeable changes around Georgia Avenue.
"In the past year, you can really see gentrification setting in," Bagheri says, pointing to all the nearby home renovations and the liquor store next door that's becoming a doggie day care. The Midlands, a beer garden from the owners of Kangaroo Boxing Club, is also opening a block away. Like Union Drinkery, it has been held up by permitting.
"These are the hiccups that affect all of us realistically," Bagheri says, "because we're all a close-knit community here trying to become a destination."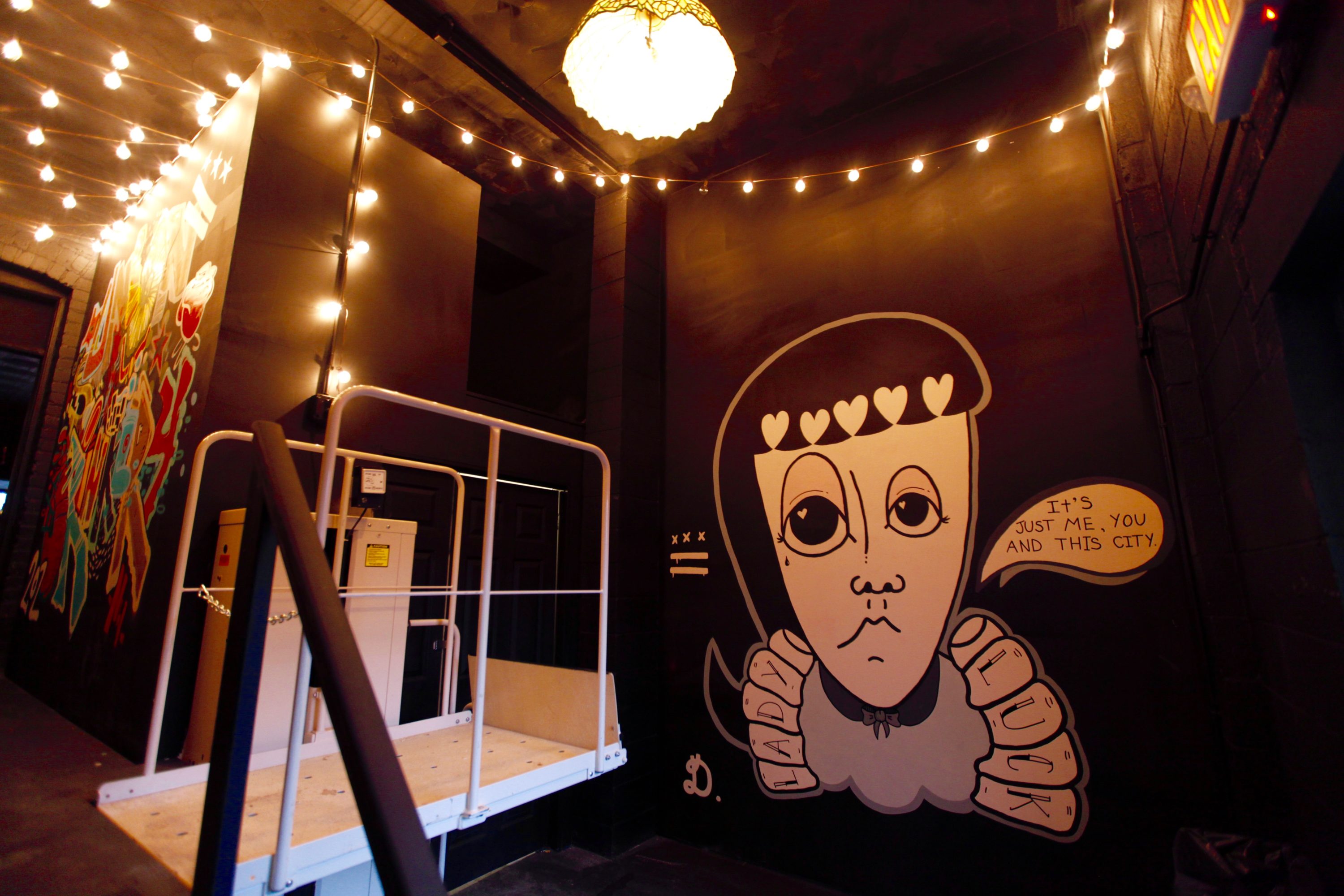 Union Drinkery. 3216 Georgia Ave., NW; 202-808-8573. Open from 5 pm to 1 am Mondays through Thursdays and 5 pm to 2 am on Fridays and Saturdays. Closed Sundays (for now).