DC's most popular pop-up will make its tinsel-filled return next month–and it's going to be bigger than ever. Miracle on Seventh Street (a.k.a. the Christmas Bar) takes over all three of Derek Brown's neighboring Shaw watering holes—Mockingbird Hill, Southern Efficiency, and Eat the Rich—starting on Friday, November 25 (a.k.a. the day after Thanksgiving). The merrymaking will run through December and culminate in the ultimate hurrah, or ho-ho: a New Year's Eve party.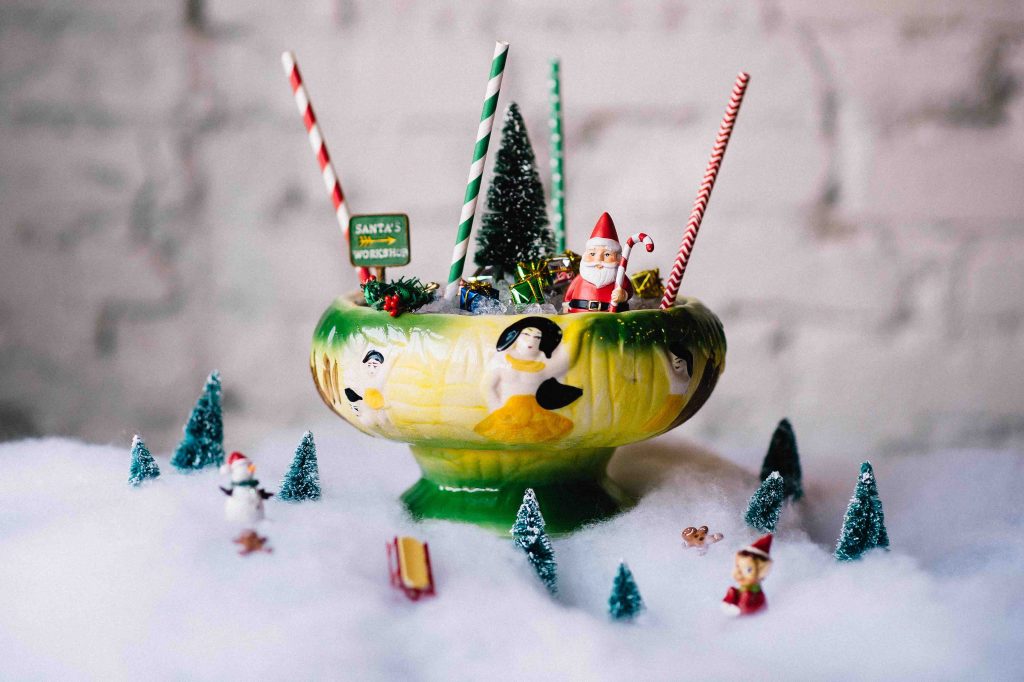 For anyone who missed it last year, Miracle on Seventh Street is basically a nightly holiday party. On any given evening, you're guaranteed to find free-flowing punch, spiked cocoa, pictures with Santa, pictures with random people dressed like Santa, cookies, tinsel, nog shots, carols, and nine ladies dancing (if not more). There's also a little something special planned for the Chosen folks; last year we enjoyed the "Hanukkah Hangout" room with Manischewitz punch pong games and gelt galore. Regardless of your faith, expect festively-long lines–though we're hoping for easier access given the festivities will spread out to three venues.
Details for specific menu items, themed nights, and specials are still in the works. One definite: plenty of holiday beer-tails, thanks to a new partnership with Stella Artois and Budweiser. Stay tuned for more details as they're available.
 Miracle on Seventh Street. Opening Friday, November 25. Eat the Rich (1839 Seventh St., NW); Southern Efficiency (1841 Seventh St., NW); Mockingbird Hill (1843 Seventh St., NW, temporarily closed);