1603 Commonwealth Ave., Alexandria; 571-312-0402
Former Fiola executive chef Justus Frank teams up with a pair of restaurant vets for this ode to Charleston—complete with artfully scripted chalkboards and a twinkly side porch—in Del Ray. Despite the folksy look, prices reach just north of neighborhood-restaurant territory. (Most entrées are in the high $20 range.) Frank's most satisfying plates are riffs on low-country cuisine rather than straightforward interpretations: tangy collards transformed into tender bundles of tortellini, crisp pork cheeks done up with Buffalo sauce and blue cheese, and a mushroom-stuffed loin of lamb that wouldn't be out of place in a much spiffier dining room. Still, some dishes fall victim to blandness, as is the case with tough-crusted fried green tomatoes and a slightly gritty peanut soup. And service hiccups—staffers continuously trying to whisk plates away before they're finished, a hostess seating us right by the kitchen doors in a barely full dining room—can mar the experience. Expensive.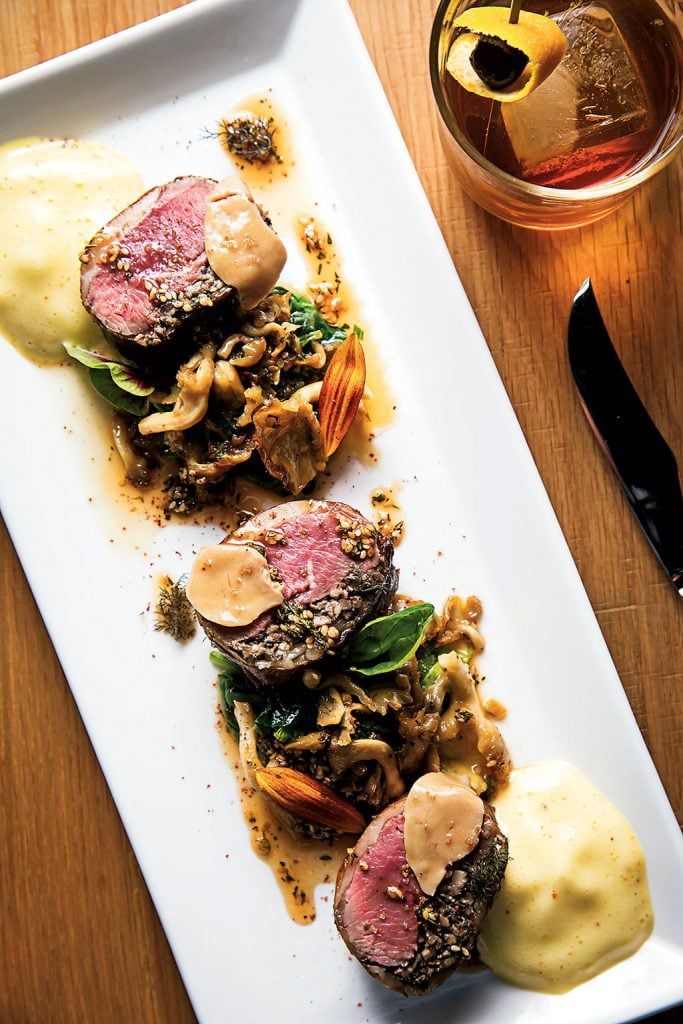 1508 Mount Vernon Ave., Alexandria; 703-436-0025
Few restaurants do breakfast as well as they do lunch and dinner, but this newcomer from former Restaurant Eve and Le Diplomate bread baker Nathan Hatfield impresses throughout the day. Mornings, you'll find terrific pastries (oh, that orange-scented morning bun!), a nearly perfect bacon-and-egg sandwich on an English muffin, and satisfying slices of toast topped with, say, ricotta and orange zest. Around 11, Hatfield rolls out a shortlist of sandwiches on his just-baked breads, including Italian ham layered with vinegary onions and aïoli and—less successfully—a one-note short-rib-stuffed grilled cheese. At night, the bottles of Tempranillo come out and the kitchen shifts into gear for dinner, putting out steamed buns stuffed with lobster and a lovely confit chicken with salsa verde. We'd happily swing through the place for any meal—but if you have only a few minutes, you could always drop in for one of the area's best chocolate-chip cookies. Inexpensive to moderate.
801 King St., Alexandria; 703-684-8969
Fried chicken continues to be the blank canvas of choice for chefs, who are dressing it up with ingredients as varied as pickle juice and Vietnamese fish sauce. This Southern-inflected restaurant—in Old Town Alexandria's former Austin Grill space—embraces the trend but puts out a version more in line with what you'd find at Popeyes. That's not a bad thing. The batter is slightly soft and peppery, and the hefty thighs and breasts pair nicely with a sturdy waffle and bourbon-stoked maple syrup. That and another chicken plate, featuring a smoked bird with not-too-sweet peach barbecue sauce, are the main draws. You'll take your chances with starters and sides, which could include decent biscuits and nice-ly fried green tomatoes but might also turn up dull succotash and rubbery deviled eggs. Cocktails fall into the too-sugary trap that plagues so many Southern restaurants. Moderate.