It's not a bad marketing strategy: You can buy your leggings downstairs, then head upstairs for a free class in the new Lululemon loft space in Georgetown. The loft is located in previously unused space on the second story of the 3,920-square-foot store, which was has just seen a full renovation.

The loft space will double as an art gallery and event space. The initial art installation, which will remain through July 16, is called "Transitional Objects," and it features works by seven different artists. According to the gallery curators, the exhibit focus on the idea of a transitional object as "a comfort tool for a child, that functions as a substitute for the mother or caregiver as the child moves towards independence" and plays off this idea through photography, painting, and sculpture.
The space will also play host to community workouts, which will be listed on Lululemon's Facebook page as they are scheduled. Additionally, the store has partnered with Brightest Young Things to host a series of events called 5to9, which will involve a monthly gathering for young professionals. The first event on April 12 involved a meditation class led by Take Five Meditation.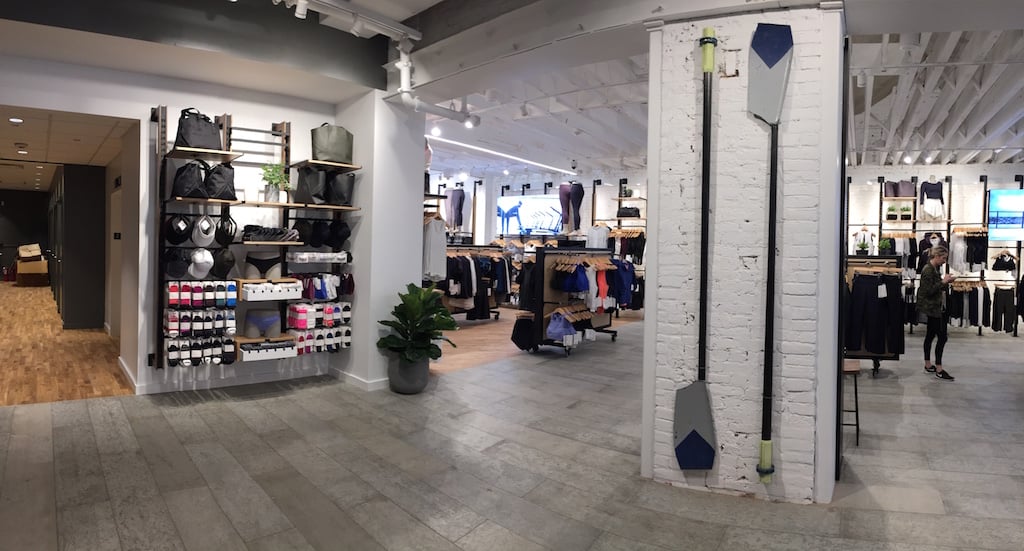 Lululemon is located at 3265 M St., NW. For a full list of upcoming events, visit their Facebook page.