Ask about the health of Washington's tech scene and you'll get a range of opinions. That's what Washingtonian did for this year's Tech Titans, our biannual survey of the most influential and interesting people in the local tech scene, from start-up founders to government officials to venture capitalists.
"I want to see a Snapchat," says NextGen Venture Partners' Dan Mindus. What Washington is missing, he means, is a multibillion-dollar phenomenon, something to galvanize the sector and bring more money and talent to the region. At one point, LivingSocial, the daily-deals site valued as high as $6 billion, was exactly that—and, like Snapchat, it was a consumer-facing service instead of some anonymous back-end enterprise software.
LivingSocial as we knew it is no more. Some contend that's what's needed to create a thriving start-up economy—not the rise of behemoths but their fall. "I'd argue you need that giant to blow up," says Social Tables' Dan Berger, "and spread that talent around."
This decentralization has already begun. Onetime employees at LivingSocial have gone on to create their own companies—such as Susan Tynan with Framebridge—just as veterans of AOL did in the aftermath of that giant's wane. Start-up accelerators are being founded every day. The community organization Fosterly found in its 2016 start-up "census" that 25 percent of companies surveyed were less than a year old.
Problems still exist—there was near unanimous opinion that not enough venture funders focus their dollars on Washington start-ups, even firms headquartered here. Meanwhile, government programs and positions that drew civic-minded techies to the area during the Obama administration will likely vanish under Trump.
"We're never going to be Silicon Valley or LA or New York," says Steve Balistreri, who works with start-ups as a director at Deloitte. "But we could be every bit as vibrant. There are already billion-dollar companies here."
Proximity to the seat of government means Washington has advantages over other cities in areas such as enterprise software, education technology, and cybersecurity. One place where Washington appears to be shooting ahead is diversity. Recently, a cornucopia of community groups have popped up to increase the number of women and minorities in tech. These include Black Female Founders, the Vinetta Project, In3, and Beacon—the last of these an initiative, hatched at a party, that seeks to make DC the number-one US city for women entrepreneurs.
Where the local tech scene will be in another two years is the question. Read on for a look at the people shaping the future of not just technology but potentially the city itself.

Entrepreneurs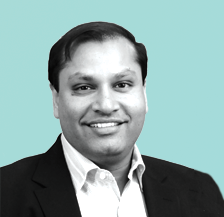 Eighteen years ago, Aggarwal emptied his bank account to found the events-management software company Cvent, which last year was acquired by a private-equity firm for $1.65 billion. He'll continue as CEO as Cvent merges with another team in the equity firm's portfolio.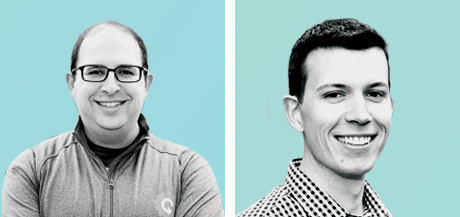 The cofounders of Contactually—which helps businesses and individuals organize their contacts and networks efficiently—recently hired senior executives from Netflix and Opower.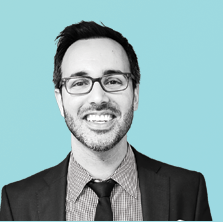 In addition to helping clients such as the Four Seasons Hotel and Wolfgang Puck throw parties using its event-planning platform, Berger's Social Tables hosted more than 160 free community events in the past year.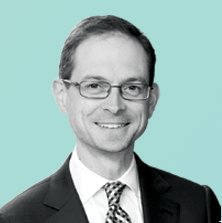 Appian—which allows businesses to create their own apps and software with its "low code" platform—has attained fabled "unicorn" status, with a value of $1 billion. Unlike flash-in-the-pan start-ups that covet the label, Calkins's Reston company has been at it for 18 years.
Chi's WeddingWire, an online resource for couples planning their big day, celebrates its own tenth anniversary this month.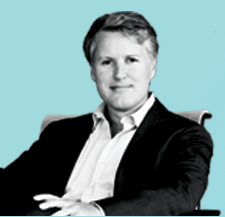 EverFi is an ed-tech start-up offering online classes in financial education and career success, and last year CEO Davidson announced a $40-million series-C funding round with investments from Amazon's Jeff Bezos and Alphabet's Eric Schmidt.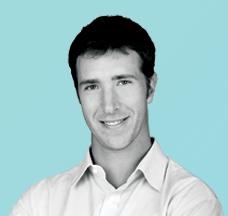 Focused on women's health care, Advantia Health uses the venture-capital experience of its founder, Glass, to fuse technology and innovation with outpatient facilities and 50-plus medical practitioners.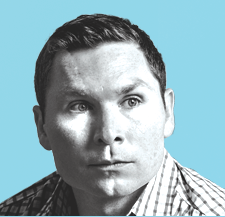 Previously an online identity-verification tool for members of the military, Hall's ID.me has since opened up to the public with a digital-wallet function, raising $19 million in series-B funding in March.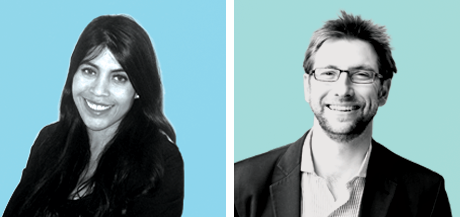 The founders of Phone2Action have created a platform for advocacy and engagement campaigns, such as the Women's March on Washington—important tools in our newfound age of protest.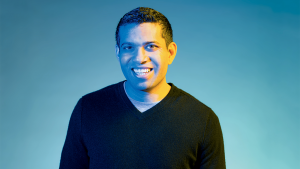 Although it had a rocky Valentine's Day, Kori's flower-delivery start-up, UrbanStems, continues to expand—most recently into Austin, Texas.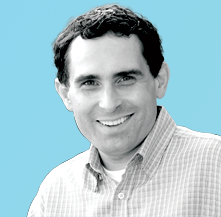 Data analytics and visualization are the name of the game at Langseth's Zoomdata, which closed a $25-million series-C funding round last year, led by Goldman Sachs.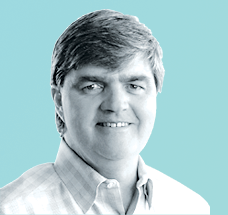 Link's IT-monitoring company, ScienceLogic, is used by more than 25,000 businesses worldwide. Last year, it made its first acquisition—gaining several new patents and technologies along with it—and boosted revenue by nearly half.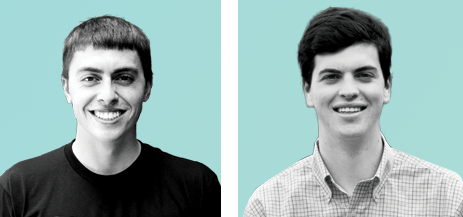 The team at Quorum—which uses big data to map out lobbying and advocacy strategies on Capitol Hill—tripled in size last year and garnered clients such as Apple, Comcast, and GM.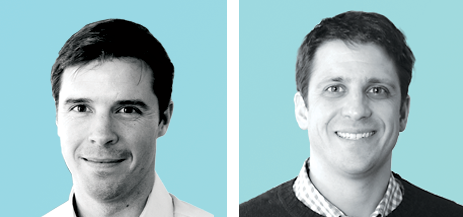 The cofounders of Optoro, which sells retailers' unwanted inventory online, closed a $30-million series-D funding round in December and established a partnership with UPS.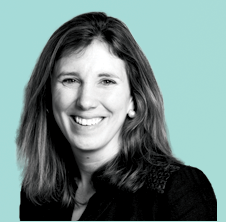 The CEO of SocialCode manages digital advertising for brands, including Visa and Nestlé, that want to be heard through the social-media noise on platforms such as Facebook, Snapchat, and Instagram.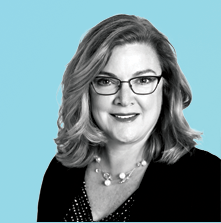 Created after the 2007 shooting at Virginia Tech, LiveSafe—which Parent joined as CEO in 2015—is a software platform and mobile app for summoning emergency assistance or reporting incidents at colleges, malls, sports stadiums, and other sites.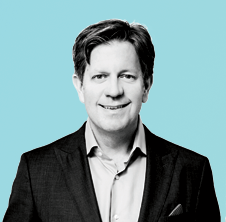 Paucek's online-education outfit, 2U, puts graduate courses from Georgetown, Yale, and other universities on the web. The publicly traded company saw annual revenue increase by 37 percent in 2016.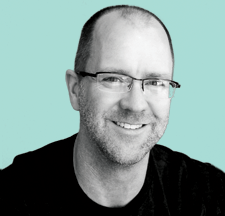 Smith's Power Supply teams up with local chefs to deliver healthy meals to homes as well as strategic locations such as gyms, and it recently expanded into Dallas, joining existing operations in DC and California.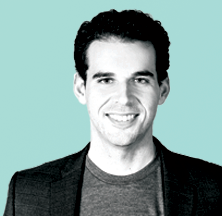 Calling itself "Fitbit for buildings," this founder's Aquicore measures and analyzes utility data from commercial buildings to help reduce energy usage and to simplify billing.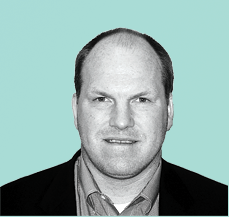 The "internet of things" is growing, and Trundle's Alarm.com provides another piece of connectivity from home to cell phone with its security system, used by 5 million residences and businesses.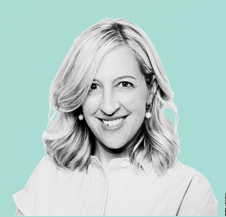 Framebridge, Tynan's online custom-framing start-up, tripled in size last year, employing 100-plus people locally and opening a new production facility in Kentucky to match its first one in Maryland.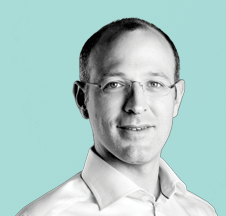 The cofounder of the energy-conservation company Opower became a hometown success after a 2014 IPO. Last year, Yates sold it to Oracle for $621 million. As he completes the acquisition, he's gearing up for his next venture, MonkeyBusiness.org, a nonprofit for democratizing entrepreneurship.

Back to Top
Cybersecurity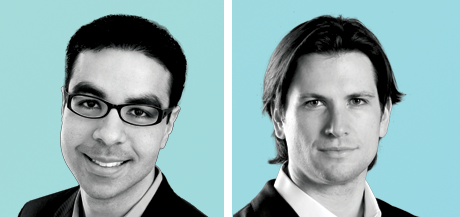 The number-one form of cyberattack right now is phishing, or tricking someone into clicking a malicious link or downloading a rogue program. (It's how the DNC hack happened.) These two cofounded PhishMe, which gives a client's employees tools to identify and avoid such threats.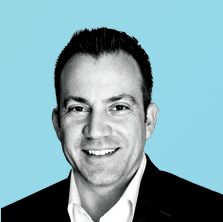 Coleman's LookingGlass Cyber Solutions protects government agencies and businesses from cyberattack, raising $50 million in a series-C round in 2015.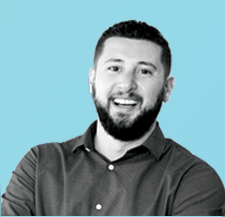 The Distil Networks cofounder and CEO has raised $65 million in venture funds for his company, which protects websites from harmful "bot" traffic. Essaid's 400-plus customers include StubHub and Glassdoor.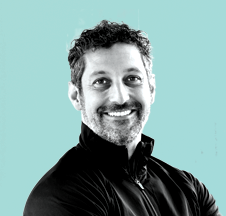 Yoran—who founded and sold two other cybersecurity companies and led the Department of Homeland Security's Computer Emergency Readiness Team—now heads Tenable Network Security.

Back to Top
Industry Leaders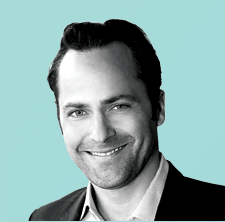 Amazon, Twitter, Reddit, and other web giants look to Beckerman's Internet Association to lobby on the state and local levels for issues such as net neutrality and last year's Consumer Review Fairness Act, which protects the right to review a business on sites such as Yelp.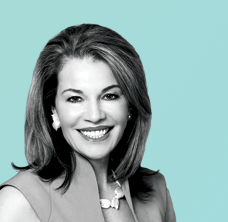 Not to be confused with Amazon.com, Amazon Web Services is the online retailer's powerhouse cloud-services business—its 2016 revenue was $12.2 billion—and Carlson is vice president of its worldwide public sector.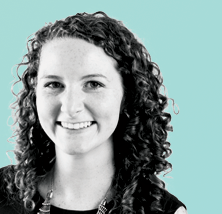 Coyne is part of Twitter's public-policy team, heading up work on global elections—she was point person for both Trump and Clinton during the 2016 presidential campaign and continues to work with the White House. And we all know the current occupant's favorite social network.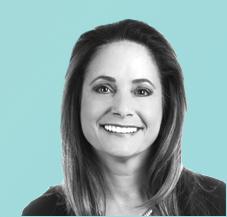 Once leader of Booz Allen Hamilton's Strategic Innovation Group, Dahut now oversees the firm's Civil Commercial Group, focused on areas such as combating the next wave of cyber-security threats such as hackable cars.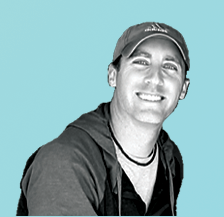 As director of advanced projects at SpaceX, this engineer is Elon Musk's man in Washington. Reports say Davis is also now in charge of the billionaire's secretive new tunneling project, known as "the Boring Company."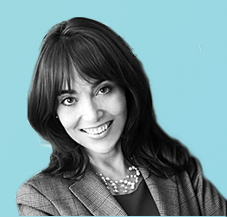 Egan not only is Facebook's head of US public policy but also is chief privacy officer, dealing with regulators and policymakers on issues such as government surveillance and data security.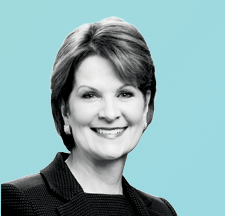 If the Trump administration boosts defense spending, expect Lockheed Martin, which Hewson heads, to see a lot more resources flow into its technology, space-flight, and robotics research focus areas.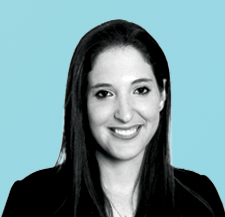 Holt went from general manager of Uber's Washington presence to head of the North American market, an especially huge task as the ride-sharing company deals with recent regulatory and public-relations battles.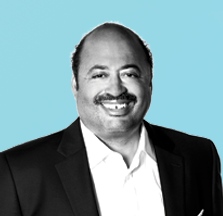 A onetime Hill staffer, Humphries is now corporate vice president of US government affairs for Microsoft, lobbying for the software giant in areas such as STEM (science, technology, engineering, and math) education.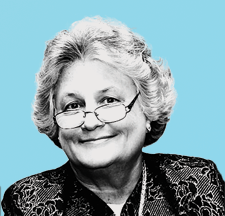 Kilberg has spent the past 18 years helming the Northern Virginia Technology Council trade association, promoting the area as a tech hub specializing in cybersecurity, data analytics, and health tech.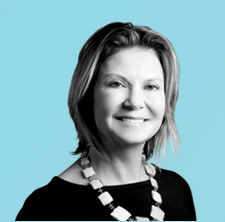 The former congresswoman now runs US public policy and government relations for Google, advocating for ways to broaden STEM education and to narrow the gender gap in technology.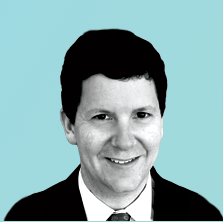 While some reports say it's looking for a buyer, Musslewhite's Advisory Board Company remains a local powerhouse in healthcare and education technology.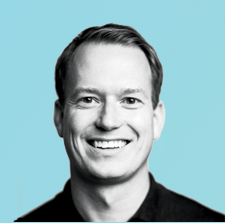 The head of Capital One Labs helps run research and development for the bank, which launched projects such as its mobile-wallet technology and a "chatbot" that can manage a customer's banking via text message.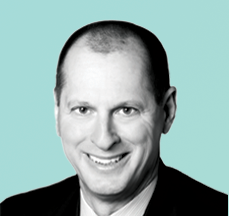 The president of the Consumer Technology Association lobbies for the sector's policy interests, testifying before Congress on subjects such as self-driving cars and overregulation.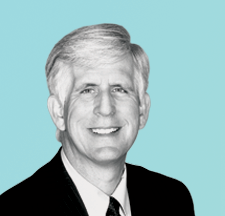 Inova Center for Personalized Health's CEO has created an investment fund and a start-up incubator to fuel disruptive technologies in health care.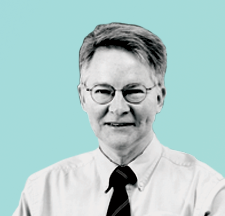 Orbital ATK's president must be watching the Trump administration budget closely for the future of NASA, which uses his company's rockets for cargo launches.

Back to Top
Media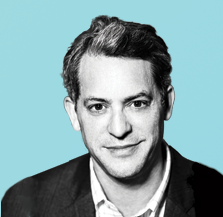 Bankoff is CEO at Vox Media, whose eight websites rack up 800 million–plus page views a month.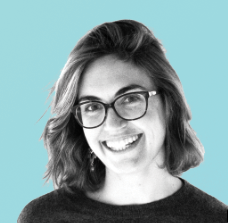 As lead reporter for the tech blog Technical.ly's DC coverage, Chappellet-Lanier covers the daily goings-on of the local start-up and investor community.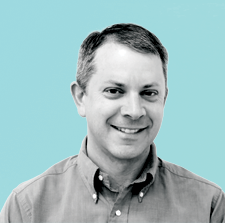 This freelancer writes posts for Yahoo Finance on tech-policy issues, speaking at and covering technology conferences around the world.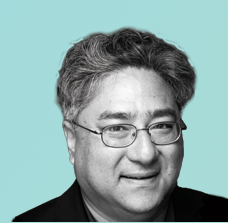 It shouldn't be a surprise now that Jeff Bezos is in charge, but the Washington Post has undergone a digital revitalization, and chief information officer Prakash is behind much of that, including the Post's for-license publishing system, Arc.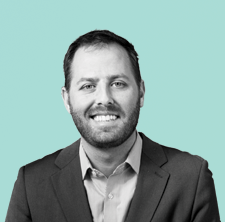 The CEO of Morning Consult—a media and technology company he started with three cofounders in 2013—has polling partnerships with Politico and Bloomberg News as well as 250,000 subscribers for its email briefings.

The last web-focused media start-up that this team worked on, Politico, upended Washington journalism. Now they're trying again with Axios, prioritizing a mobile-friendly user interface to change the way people read the news.

Back to Top
Government and Policy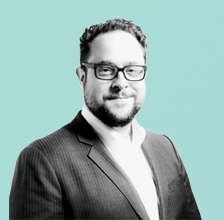 The digital-rights lawyer is now director of the Open Technology Institute at the New America think tank, studying policy ramifications in areas such as encryption, online surveillance, and net neutrality.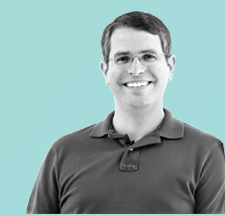 The Google veteran recently took charge of the United States Digital Service, tasked with rehabbing the federal government's often clunky websites and online resources.
Christopher Darby
Frequently called the CIA's venture-capital arm, Darby's In-Q-Tel is known for investing in technology that piques the agency's interest, as well as being tight-lipped when asked for a photo of its president and CEO.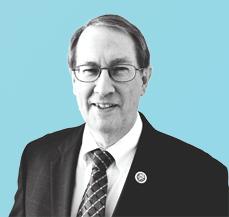 The Republican congressman from Virginia took some heat this year for his plan to remake |the Office of Congressional Ethics, but he's still deeply involved in tech policy as chairman of the House Judiciary Committee and cochair of the Internet Caucus.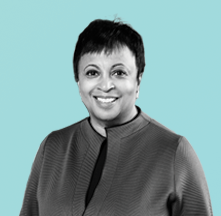 The 14th Librarian of Congress is in a position to bring the library—which has been criticized for falling behind the times—into the inter-net age. In her first year, she has accelerated digitization efforts and pursued ways to put more pieces of the enormous collection online.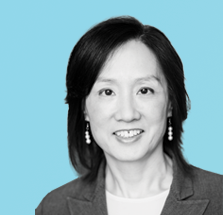 The ex-Googler is currently director of the US Patent and Trademark Office—and looks to be a rare Obama-appointee holdover in the Trump administration—where she could play an important role in overseeing some 650,000 yearly patent applications that govern new technology.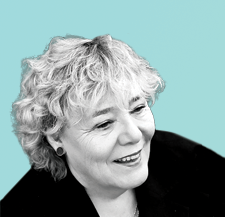 The congresswoman from Silicon Valley is managing a slew of issues for the upcoming term, including encryption, government surveillance, and reforming the H1B visa program that her tech constituents rely on for recruiting highly skilled workers.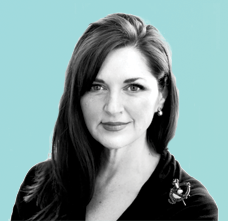 The president of the Center for Democracy & Technology has a fight ahead of her as she advocates for digital rights and an open internet, pushing back against the White House on issues such as password checks of social media accounts at the border.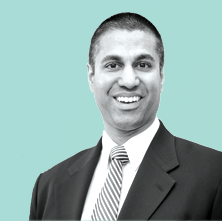 The new chairman of the Federal Communications Commission has begun reshaping the agency by reversing Obama-era regulations—earning praise from some and worrying others, including net-neutrality advocates who saw his predecessor as an ally.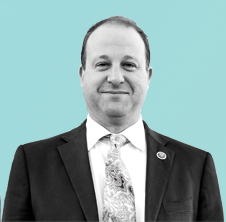 A onetime start-up founder himself, the Colorado congressman cochairs the Innovation and Entrepreneurship Caucus, started the Blockchain Caucus to study digital currencies, and has lately been using outlets such as Facebook Live and Snapchat to converse with constituents.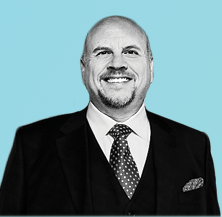 Loudoun County's economic-development director has made the Virginia suburb the world's top location for data centers—an estimated 70 percent of global internet traffic now flows through it.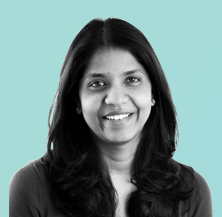 DC's chief technology officer has more than just IT concerns on her agenda. Days before the presidential inauguration, she led the response to a cyberattack that shut down a significant portion of the police CCTV network.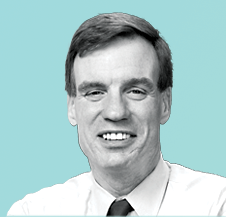 The Virginia senator has introduced a number of cybersecurity bills and cofounded the Senate Cybersecurity Caucus last year. His effort to make the Presidential Innovation Fellows program permanent was the last bill signed by Obama.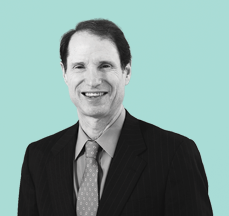 The Oregon senator has spent years protecting digital rights—and last year vowed to filibuster any legislation that would weaken encryption for law-enforcement purposes.

Back to Top
Connectors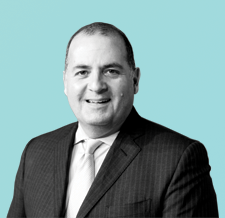 Balistreri heads the emerging-growth company practice at Deloitte—working on the finances of Zoomdata and Framebridge—while mentoring young CEOs as a board member of Mindshare, a one-year training program for tech executives.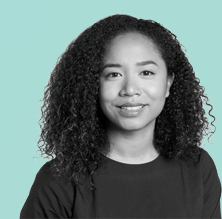 Apart from her work on Google's patent-strategy team, where she works with small, black-owned businesses and underrepresented communities, Banks strategizes on Beacon, which delivers support and connections for women entrepreneurs.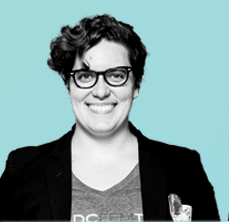 A web developer for the Washington Post by day, Bell also helps organize community events through DC Tech Meetup and DCFemTech and works with such groups as Women Who Code and Lesbians Who Tech. Oh, and she produces her own podcast, DC Tech Stories,too.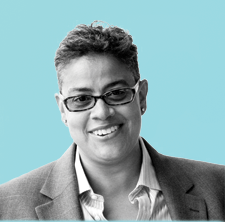 As director of Project 500—which helps disadvantaged DC entrepreneurs scale up their businesses—Bradley has a long history of supporting tech diversity, including serving on the Mayor's Innovation and Technology Inclusion Council and as a managing director for Black Female Founders.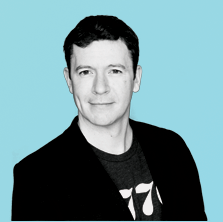 The cofounder and CEO of 1776 is taking the tech incubator global, knitting together an international network of start-up programs through a new digital platform and opening hubs in New York and Dubai.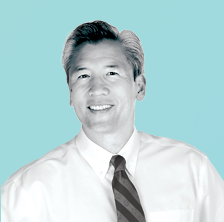 The head of the University of Maryland's Academy for Innovation and Entrepreneurship runs the tech incubator at UMD, which earned the number-nine slot on the Princeton Review's latest list of top colleges for entrepreneurship.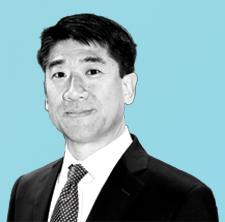 George Washington University's head of innovation and entrepreneurship runs one of the US's biggest student venture com-petitions, in addition to a new start-up training program for veterans and a student/faculty incubator in Foggy Bottom.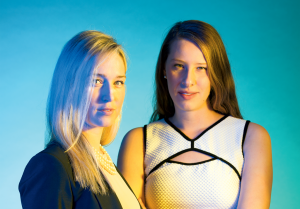 Anna Mason and Amelia Friedman
Besides her fulltime work at the investment firm Revolution, Mason codirects the local chapter of the Vinetta Project and volunteers with Beacon, both of which help women entrepreneurs get companies off the ground.
An alum of the famed Y Combinator fellowship—the birthplace of game-changing companies including Airbnb, Dropbox, and Reddit—Friedman codirects the DC chapter of the Vinetta Project, which helps female founders gain access to events, networks, and capital.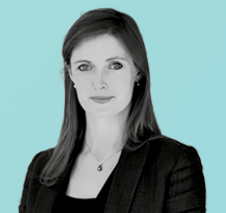 After serving as chief counsel for IP, antitrust, and innovation on the Senate Judiciary Committee, Givens left to run Georgetown Law's new Institute for Technology Law & Policy, while also launching Beacon, a campaign to make DC the number-one US city for women entrepreneurs.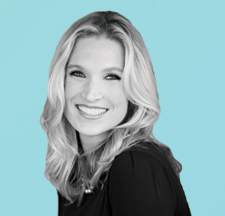 Glenzer's DCFemTech aims to create a more inclusive community by bringing together the city's female tech leaders, a population she seeks to expand through the other initiative she helped cofound, Beacon.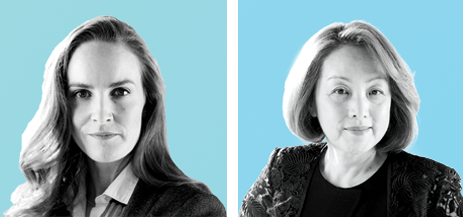 The founders of Halcyon, a social-enterprise nonprofit in Georgetown's historic Halcyon House, run an incubator for entrepreneurs seeking to do good.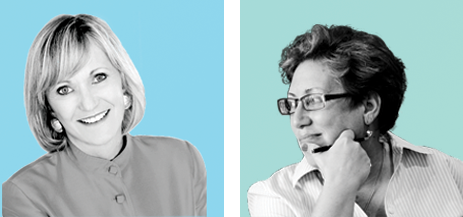 Huge companies such as Zipcar count themselves as alumni of Springboard Enterprises, this pair's nonprofit accelerator that has mentored more than 600 female-led businesses since 2000.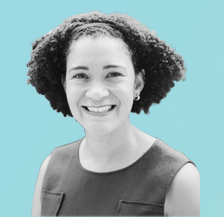 Lindsey's nonprofit, Byte Back, just upgraded from its two-decade-old Brookland office to a new location in NoMa, where staffers teach free digital-education classes to DC residents.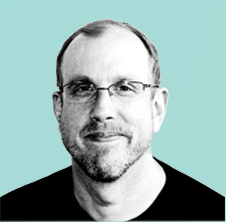 Throw a rock in the District and you'll probably hit a coworking space, but in the suburbs it's a bit harder to find one. Quigley's Refraction does its part to fill the gap at Reston Town Center, doubling in square-footage last year and hosting some 50 companies.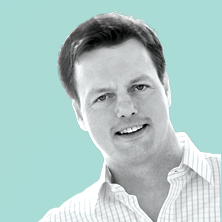 The director of the Entrepreneurship Initiative at Georgetown University oversees students getting their feet wet in start-ups and competing for funding dreams such as a portion of the $100,000 Leonsis Family Entrepreneurship Prize.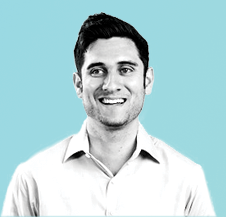 The cofounder of DC Tech Meetup organizes monthly gatherings that are part pitch competition, part job board.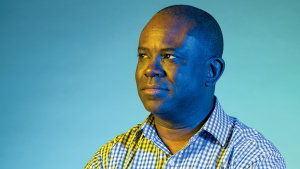 Saunders runs the diversity-focused tech-education program Luma Lab, which in April opened a start-up incubator named In3, with support from the District government and Howard University.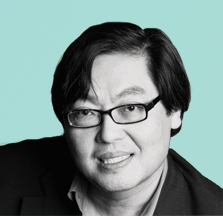 The "angel" investor and member of the Maryland Venture Fund Authority also hosts Connectpreneur, which gathers hundreds of entrepreneurs, investors, and other tech leaders for forums and networking each quarter.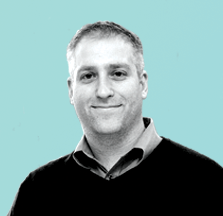 The community organization Fosterly released its first start-up "census" in January—Zuckerman's attempt at a comprehensive index of the local tech sector's demographics and economic future.

Back to Top
Dealmakers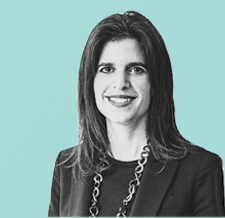 Abramson, Rethink Impact's founder, invests primarily in women-led companies that have a "double bottom line" that includes a social-enterprise mission.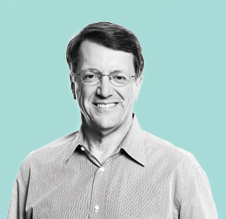 During Barris's tenure at New Enterprise Associates, the venture-capital firm has grown from managing $1 billion in assets to $17 billion thanks to investments in companies such as TiVo and Diapers.com.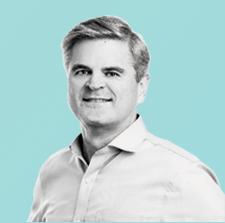 When he's not on the road for his "Rise of the Rest" tour—which promotes start-up ecosystems in smaller towns and cities across the country—the AOL cofounder puts money into companies such as DraftKings and CustomInk as CEO of the investment firm Revolution.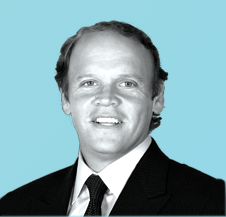 In March, Ein's Capitol Acquisition Corp acquired the media-technology company Cision, a few days after the Washington Kastles tennis-team owner bought the entire World TeamTennis league.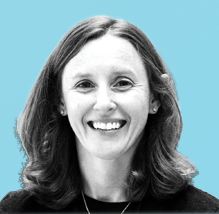 The executive director of the University of Maryland's Dingman Center for Entrepreneurship runs an angel investment group, advises student entrepreneurs, and cohosts a podcast, Bootstrapped, about the start-up economy.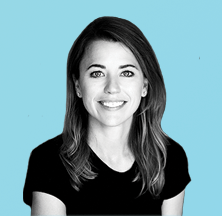 In addition to local businesses including Framebridge, this New Enterprise Associates partner's eclectic investment portfolio includes an on-demand beauty-service start-up and a company creating a 3-D printer for molten metals.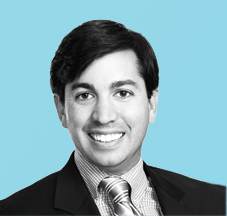 Kaplan is a partner at the law firm Pillsbury, representing other tech titans including Social Tables and UrbanStems in potential legal tangles involving capital, governance, and licensing (among many others) in which new start-ups can get lost.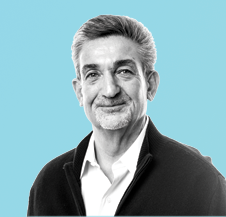 The owner of the Capitals, the Wizards, and a whole bunch of other stuff is also |a founder at Revolution, using his tech connections to push DC into becoming a "smart city" with free area-wide wi-fi.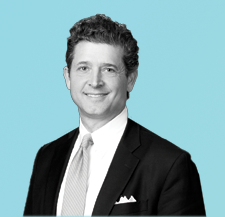 Lincoln heads the business department for the law firm Cooley, which, in addition to advising many local start-ups, led Snapchat's recent multibillion-dollar IPO.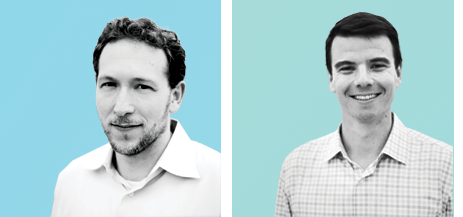 Previously focusing on early-stage angel investments, this pair is now becoming more traditional venture funders, raising a $22-million debut round for their new outfit, NextGen Venture Partners.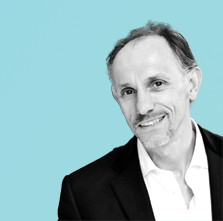 Two decades ago, Morris cofounded Capital One. Today he's funding other entrepreneurs' attempts to disrupt financial technology as managing partner of QED Investors.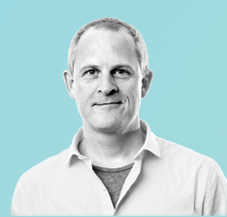 A cofounder and managing partner of the venture firm Revolution, Savage helps oversee a portfolio with $1.1 billion worth of investments in companies such as Framebridge and Optoro, non-local firms including Groupon, and even innovative eateries such as Sweetgreen and Cava.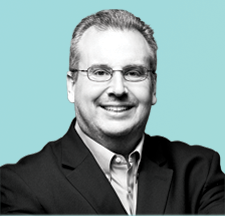 His Leesburg venture firm, SWaN & Legend, focuses on consumer-facing investments in companies such as UrbanStems and Framebridge.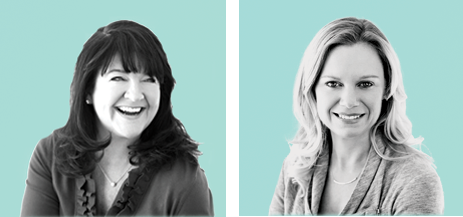 This duo heads the PR firm Speaker-Box, specializing in communications for tech companies while connecting entrepreneurs and offering free services to some organizations in order to broaden the ecosystem.
Stone is head of sales at the local office of globe-spanning Silicon Valley Bank, helping expand companies such as Vox Media and EverFi while connecting investors with start-ups.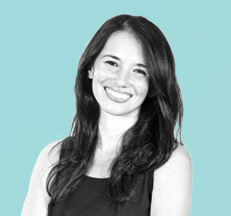 The Grotech Ventures vice president is a board observer for start-ups including Optoro and Contactually, while working in community organizations such as the Vinetta Project and Mindshare.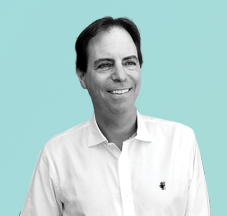 A cofounder of José Andrés's ThinkFoodGroup, Wilder started FoodTech Angels in 2015 to invest in companies using technology to tack-le the problems of hunger, obesity, and the environ-mental impact of what we eat.
This article appears in the May 2017 issue of Washingtonian.
Photographs by Andrew Propp.
Head shots courtesy of subjects.