Washingtonian is spending the day exploring Crystal City. Read all of our Crystal City Day coverage here.
Crystal City's Bike to Work Day pit stop in the neighborhood's "water park" is one of the region's busiest, a Washington Area Bicyclist Association rep tells me. It gets busy early here–people are swarming by 7 a.m. There were about 100 people enjoying breakfast, getting their bikes tuned up, and grabbing massages when I arrived around 8 a.m.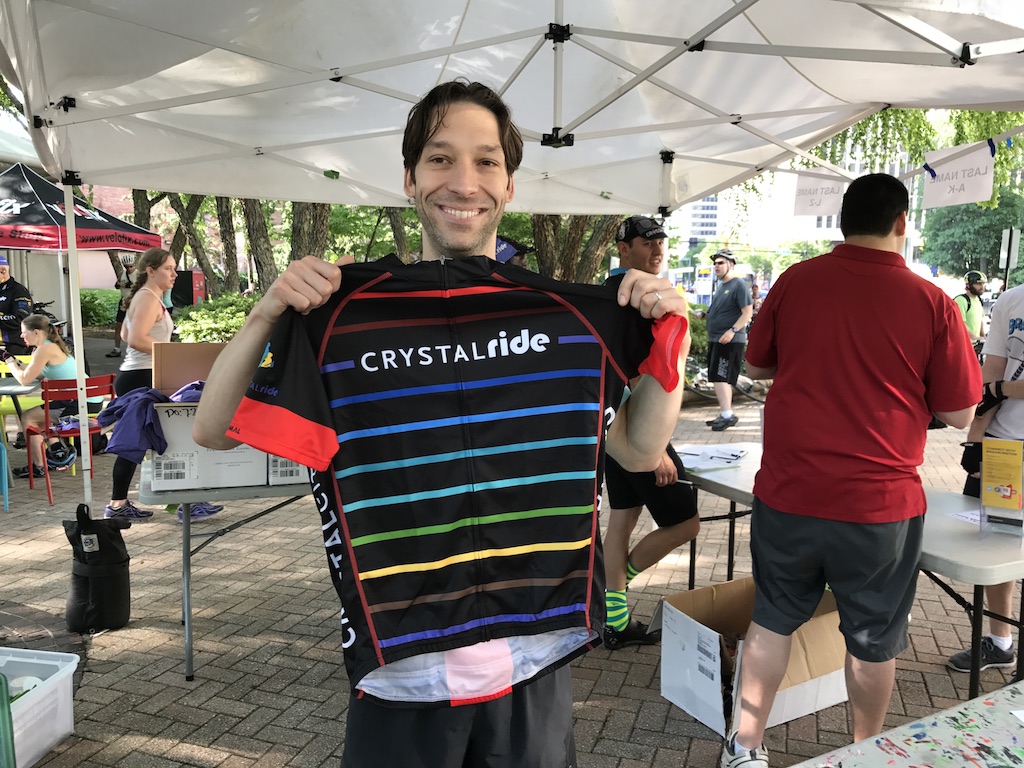 At one tent people lined up for their Bike to Work Day T-shirt, but anyone who'd ridden in and checked in every day this week got a special bike jersey, Charles Gray of the Crystal City BID says. By 8:30 they were out of a few sizes and took email addresses so they could get fresh stock to people who'd earned them.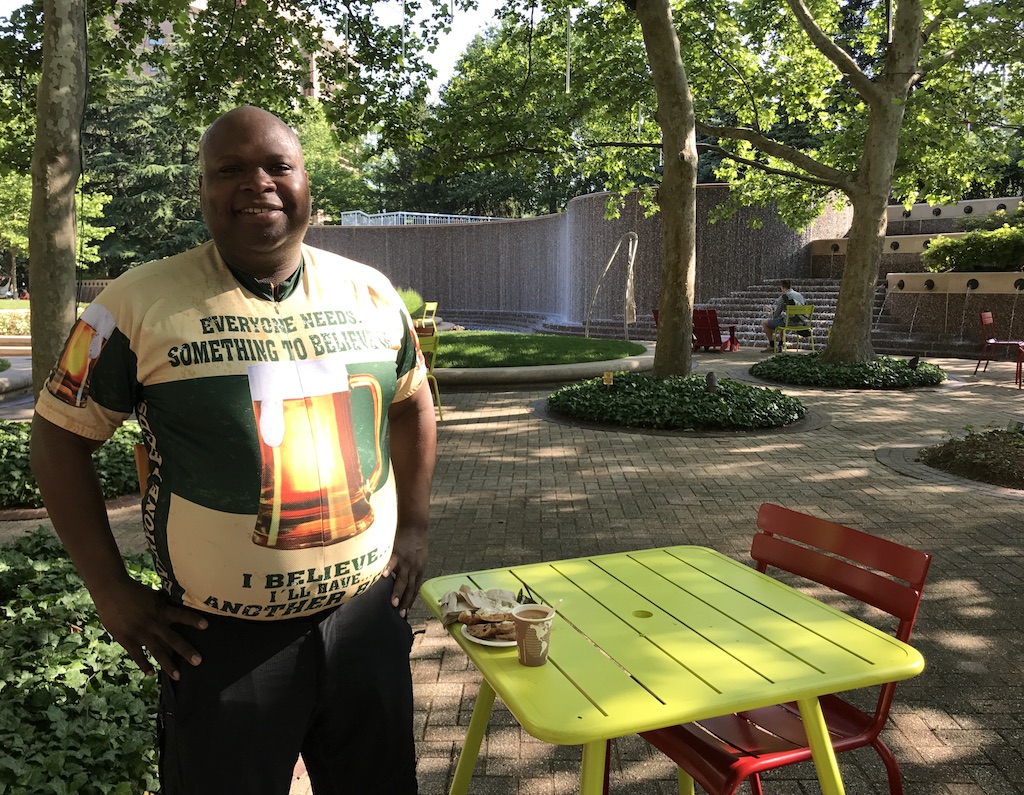 Cleveland Williams has been riding to work in Crystal City from the Huntington area for three or four years. He can't say exactly where he works: "I work for DOJ, let's put it that way," he says, laughing. He got the bug during a bike party where he and his friends rode from the District to Crystal City. The BID folks nurtured his growing obsession. He started out on a 20-year-old steel Schwinn and now owns three other bikes: a carbon-fiber road bike, a stump-jumper, and a hybrid, which he's rocking today. He plans to give the Schwinn to Arlington's nonprofit Phoenix Bikes soon in hopes it will encourage someone else to pick up a bike the way he did. "A buddy of mine said how often do you get to do something that's as fun as when you were 10 years old," he says.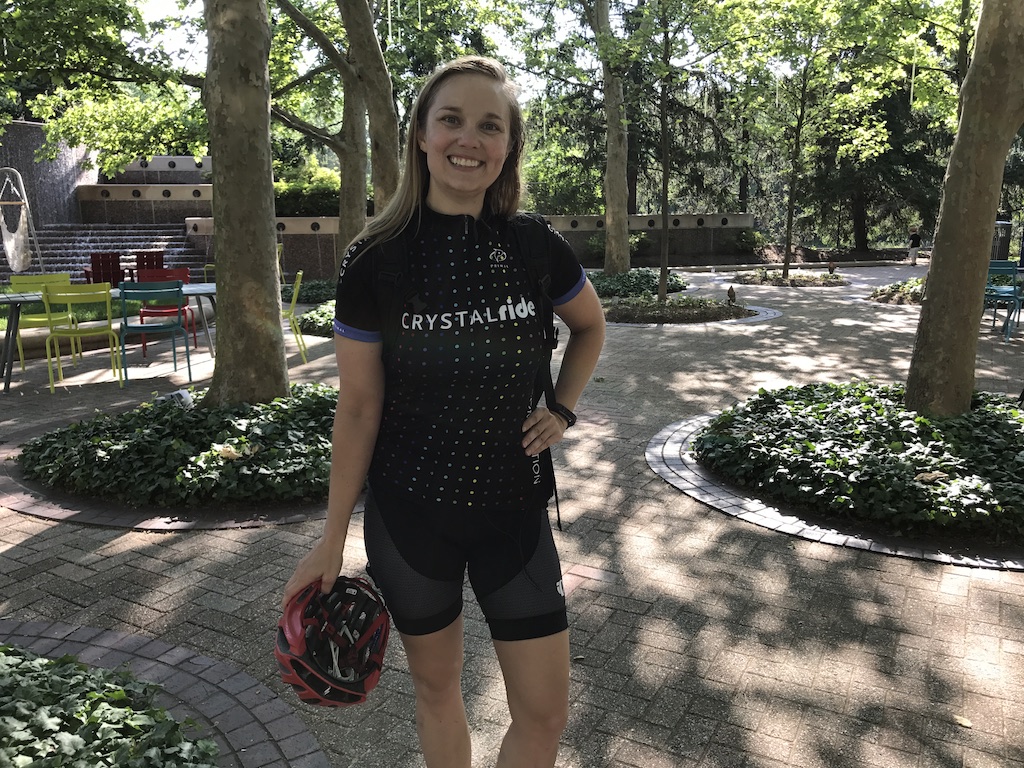 Andrea Noseck no longer works in Crystal City but often stops here on her way from Springfield to Navy Yard. She always registers for the Crystal City pit stop on Bike to Work Day: "There's a stop at Navy Yard, but I'm like, 'Eh, it's okay,'" she says. "This is my favorite stop." This is her second year of leading a convoy of cyclists on Bike to Work Day. She carried extra tubes of different sizes in case anyone got a flat. "This stop made me realize that it's totally possible," she says of bike commuting. Now that she works in a different neighborhood, Noseck remains part of a coffee club for cyclists that meets Tuesday mornings in the water park. "Some people think it's really individual," she says of cycling, "but it's really social."