While the first few days of summer have been pleasant and mild, it looks like the temperature is about to get turned up in DC. A week with the potential for triple-digit heat indexes is on the way, and crowds are going to head for activities that include AC. But why not let Mother Nature take care of the climate control by heading underground for the afternoon?
Virginia and Maryland are home to several caves, all of which stay below 60 degrees no matter what the outside weather is. Spend a day out of the heat and surrounded by geological wonders at one of these spots that rock.
Where: Luray, VA (2 hours/95 miles from DC)
Temperature: 56 degrees, but high humidity makes it feel closer to 65 degrees
Tours leave every 20 minutes and wander along 1.25 miles of paved walkways in the caverns. Highlights include Dream Lake, a shallow lake that reflects a mirror image of the stalactites clinging to the cave's ceiling, and a song from The Great Stalacpipe Organ, the world's largest musical instrument. The organ's sound is created by rubber mallets hitting stalactites across three acres.
101 Cave Hill Rd, Luray, VA, 540-743-6551
Where: Quicksburg, VA (2 hours/109 miles from DC)
Temperature: 56 degrees
Shenandoah Caverns is easier to get into than most; it's the only cavern in Virginia with elevator service. Once you're below the surface, an hour-long tour on the cave's gravel path will take you through the cave's 17 rooms to see geological features such as the Bacon Formations and the Capitol Dome, a bright white stalagmite that resembles the U.S. Capitol.
261 Caverns Rd, Quicksburg, VA, 540-477-3115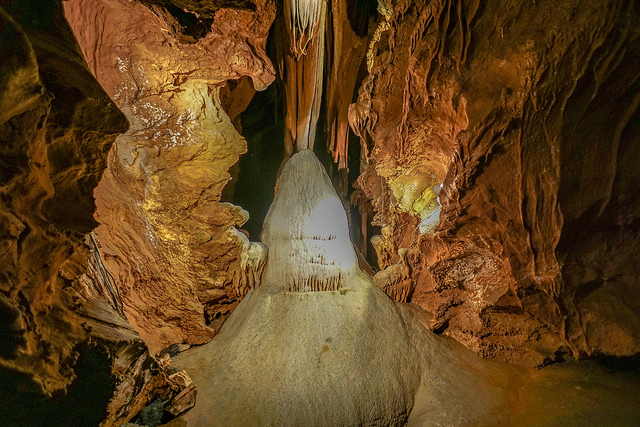 Where: Front Royal, VA (1 hour, 35 mins/71 miles from DC)
Temperature: 54 degrees
Skyline Caverns is the home of a rare mineral formation called anthodites, so rare in fact that Skyline is the only cave system in the country where visitors can view them. These bunches of needle-like crystals form in bunches on the cave walls and look like a creature that might be found at the bottom of the sea. See them on Skyline's one-hour walking tour through the caverns.
10344 Stonewall Jackson Hwy, Front Royal, VA, 540-635-4545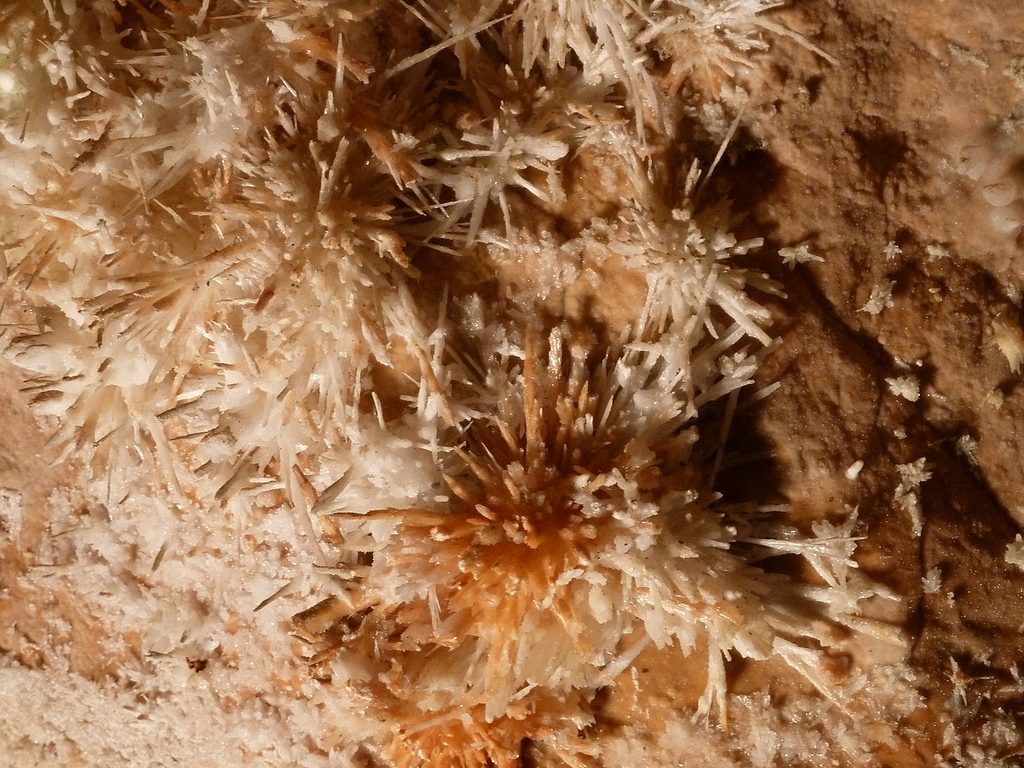 Where: Boonsboro, MD (1 hour, 23 mins/64 miles from DC)
Temperature: 54 degrees
Owner Jerry Downs claims Crystal Grottoes has more formations per square foot than any other cave in the world. It's also the only show cave (a cave open to visitors/tourists) in Maryland. Tours leave every 30 minutes, but note that Crystal Grottoes is cash only, and groups wanting to tour during the week will need to make a reservation
19821 Shepherdstown Pike, Boonsboro, MD, 240-217-7623